Made-to-measure clothing is a rapidly growing trend in the world of men's fashion. As a a stickler for fit and tailoring myself, the money spent on a customer made suit and shirts is well worth expense. Men all over are forgoing in large names of Italian fashion houses in exchange for a smaller, boutique like experience to get the perfect fitting suit.
The up and coming luxury men's clothier, Martin de Tours, presented their made-to-measure collection at the Gansevoort on Park Avenue in New York. I was able to attend, and experience first hand the quality of the fabrics and construction of the suits based on the presentation's interactive element. Live models were wearing Martin de Tours suits and shirts, and other pieces of the collection were available for viewing .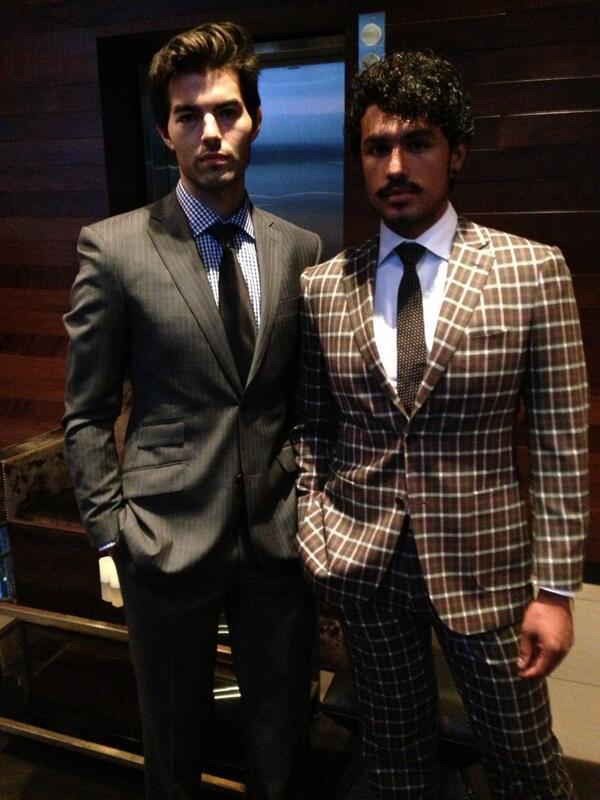 Additionally, "style valets" were on hand to assist in taking attendees' measurement. This is actually one of the perks of using Martin de Tours, namely that clients get the help of a personal stylist throughout the purchasing process. The stylist evening was filled with VIP attendees, top clients, stylists, and industry tastemakers from the city.
Martin de Tours really brings men the quality and luxury of custom clothing at an affordable price. Additionally, the valet service is quite unique and is a great service for those men looking for advice on styling and fabric selection. You can explore the collection and shop at the Martin de Tours Website.
Photos: Tamara York PR