On October 8th at STORY in the Meatpacking District of New York, author Yuli Ziv celebrated the release of her second book in the Fashion 2.0 series,
Season of Change.
The trendy Meatpacking District was the perfect setting to celebrate the debut of this new book that aims to analyze the major technology trends and forecast their effect on the fashion industry.
In
Season of Change
, Ziv begins to question why something such as clothes, an everyday object used by all of humanity, has seen such little innovation. The book serves as a wake up call to the outdated fashion industry. Having direct experience in the fashion industry, I think Ziv is reckoning with some very interesting questions and is bringing to light some highly valuable opinions. This book will be a must read for people involved in the industry of fashion from designers to marketers. Ziv's, perhaps controversial, opinions touch on the future of segments such as the consumer, branding, retail, and product and lifestyle. Additionally, the publication includes some tips from Ziv, an entrepreneur herself, on how to make a mark in the industry.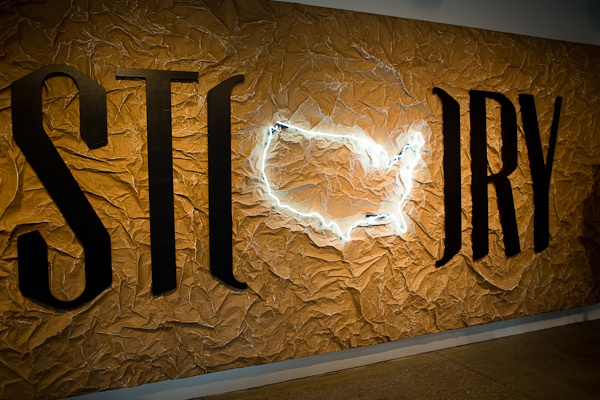 The release was filled with industry insiders, as was at a perfect location, STORY. STORY was the perfect compliment to this avant-garde book as it is a never ending pop-up shop that continually tells different "stories" or themes. It was currently "Made In America"- could not have been more fitting! It was great to mingle with others interested in fashion as well as Yuli Ziv herself.
About the Author: Yuli Ziv is an entrepreneur and online media expert. She is the founder and CEO of Style Coalition as well as Fashion 2.0, the largest fashion/tech networking community. Ziv has addressed audiences at WWD Magic, DLD Moscow, and Social Media Week to name a few. Ziv's newest book can be purchased online from Amazon. Photos: Ken Arcara for Style Coalition