To celebrate
our first e-magazine issue
with a theme
"Coffee, tea or me"
, I am going with the same, perhaps a bit nontraditional, Instagram Travel Thursday theme today. Many might think what coffee, or tea has to do with traveling, but I think they have everything to do with traveling. Think of your first cup of coffee on the morning when you wake up in your hotel – coffee matters. Leigh investigated
on page 13
what defines as a new luxury in the in-room coffee in hotel rooms. Or how can you travel to England without experiencing the afternoon tea? Reeta explains the differences between afternoon tea, cream tea and champagne tea
starting on page 62
, and gives you tips of the best places in London to enjoy them. Reeta also traveled all the way to Sri Lanka, to see where the Lipton Tea grows, you can read about that
on page 46
. Or recently, when I flew with KLM and I couldn't but wonder, why they don't serve real milk (only the powdered crap) with coffee, after all, Dutch are known for their dairy products. Made me think of KLM's branding all over again, just because I couldn't get my coffee the way I wanted. For many of us, it's the simple joy of life: a cup of coffee or tea, that is part of our everyday rituals, and it doesn't change when we travel. In fact, I only drink espressos in Italy, and sweet iced tea in the Southern parts of the USA, they are part of the experience. But now – to weekly 5 of Instagram Travel Thursday brewed hot for your consumption.
1. Featured photo editing app
Adrienne,
TheRichLifeonaBudget
on Instagram, found a brilliant new photo editing app called
Waterlogue
. It costs $2.99 and is a horrible timesuck, you can't stop using it once you try it once. Waterlogue turns your photos into watercolor paintings and you can try different styles with a very Instagram-looking editing application.
This of course easily turns your Instagram-feed to an art gallery of watercolors, but think how you could also turn your travel photos into art on your walls by printing the Waterlogue-art. Ah, the options these days!
3. Featured Instagrammer to follow
Today's featured Instagrammer is
Zenina
, a lifestyle blogger and a mother of a baby boy. Nina shows that being a mother doesn't mean that you have to forget about your style and she blogs at
Zeninan.com
. I absolutely loved seeing that she enjoyed a cup of tea and our first e-magazine issue this week.
4. Featured IGTT post from last week
I'd like to feature Leigh's post
St.Regis Singapore has this week's hotel eye candy
, a cup of tea.
5. Featured Instagram marketing campaign
Lastly, a somewhat brilliant Instagram marketing campaign that doesn't have anything to do with traveling, unless you consider that it's done by 7-Eleven gas station brand, a natural stop on your road trips. 7-Eleven in Sweden figured out an easy way to be the match.com on Instagram right on time for the Valentine's Day. Get a green coffee cup (available!) or red cup (taken!), post a selfie on Instagram and tag it with #fikagram and bam! people know if you are available or not.
"Fika" is a Swedish coffee pause,
and asking for someone for "fika" is considered a serious "date". You can see all of the pictures at
Fikagram.se
, where you can even sort photos by single/taken or male/female categories. Oh my.
If you happen to be in Sweden today, 7-Eleven is also hosting a "singles' mingle" and the coffee is on Match.com. Only in certain locations, details in Swedish.
"Alla hjärtans dag närmar sig med stormsteg. Dagen innan, den 13 februari, bjuder Match.com och 7-Eleven in till en värmande fikadejt med nymalet kaffe och singelmingel. Välkommen torsdagen den 13 februari klockan 17–19.00 till följande butiker; Södra förstadsgatan 78 a i Malmö, i Femmanhuset i Göteborg samt i Stockholm på Rörstrandsgatan 10 och Humlegårdsgatan 11."
IGTT Traveling Linky
Read more Instagram Travel posts from these new blog posts this week and add your own blog post.

Not a blogger? Not a problem. Join us at Instagram by using hashtag #igtravelthursday and share your travel photos.
Bloggers! Join the Instagram Travel Thursday and Host the Linky!
Bloggers, join us! Add your blog post to the Linky above, and you can also take the Linky code and add the Linky widget in your blog! Get email sent to you when the Instagram Travel Thursday linky post is up (
subscribe it here
).
Get the InLinkz code
Copy and paste the following rules and the banner image when you host the Linky widget:
Join us for Instagram Travel Thursday! Instagram Travel Thursday is a weekly blog post collection with a purpose to promote the great travel experts on Instagram and Instagram as a source for travel inspiration. Add your Instagram Travel-related post to the Linky. Here are the Linky rules: Link to a new Instagram travel post and use the permalink of your post, not the homepage URL. Only new posts from the week of the linky and no giveaways, other linkys or sales pitches. No links to your Instagram profile, only links to your blog. Link back to one of the Instagram Travel Thursday Linky hosts. Visit a few other posts in the linky and show them some love (comment, tweet, Pin etc.). Links that do not follow the guidelines will be removed. More information at
Skimbaco Lifestyle's Instagram Travel Thursday page
.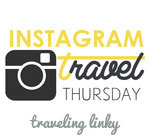 Get the banner: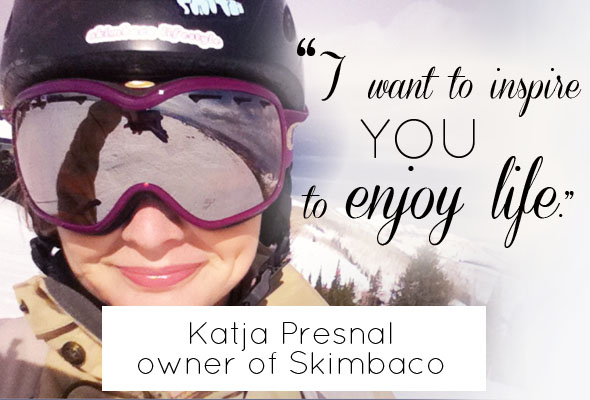 My mission is to inspire you to live life to the fullest and find your own "skimbaco," how you enjoy life where ever you are in the moment. For ideas for travel, home, food and fashion,
subscribe to weekly Skimbaco Lifestyle
feed on Mondays and
I hope you get my newsletter as well
that I sent out sometimes on Fridays.