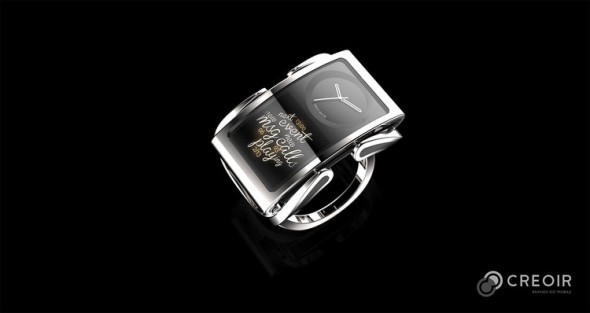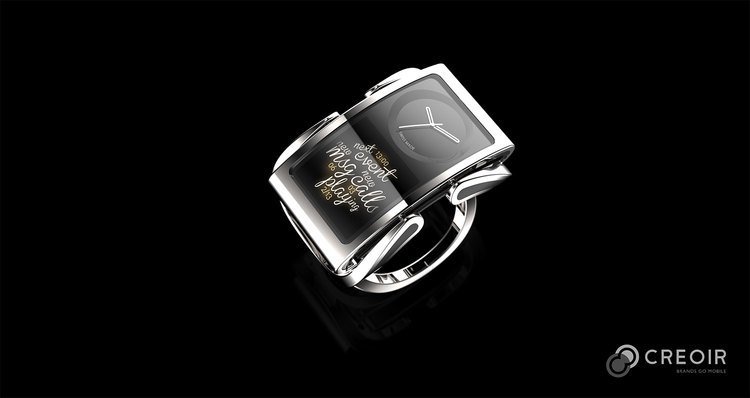 Smart wearable jewelry – smart watch
Being a trendsetter in technology and a geek, for the lack of a word, doesn't always come hand in hand with being a trendsetter in fashion and style. However, Finnish Creoir Ltd shows that technology can be stylish, and a smart watch can have both: the brains and the beauty.
Wearable technology: clothing and accessories incorporating computer and advanced electronic technologies. The designs often incorporate practical functions and features, but may also have a purely critical or aesthetic agenda.
Product creation house Creoir Ltd
debuted the Ibis smart watch at Mobile World Congress in Barcelona today. The Ibis is wearable jewelry that integrates the latest technologies for a seamless experience. It is crafted in crystal and stainless steel, and according to Creoir, the design was inspired by a flying bird whose wing tips touch together while carrying a young bird on its back, symbolizing the precious and personal current of information on your smart watch.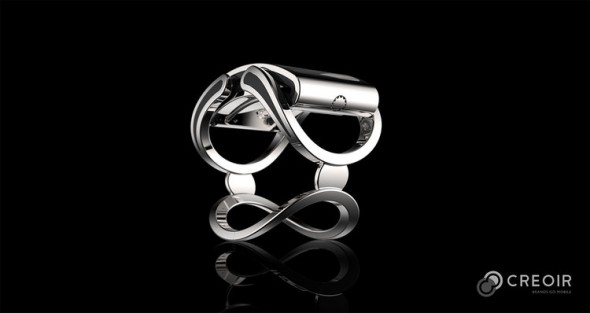 We believe the demand for smart watches will be driven by fashion and sport brands, and the Ibis exemplifies the type of product that we create for fashion brands. Every brand has its own design language, so with each client we start from scratch to develop a product that specifically matches the brand and their audience. With our expertise, we can provide consumer brand owners with everything they need to have a real advantage when entering the smart device space."
said Creoir Ltd CEO Pekka Väyrynen. I personally think the elegant design of the Ibis is taking us to the right direction in getting wearable technology that will be mainstream, and not just for the geek of us, and not just for the sports enthusiasts. The concept of smart jewelry is probably the most exciting thing, that doesn't have anything to do with sports, happening in wearable accessory market right now, and so far Ibis is the closest of getting it right. The question is – will people in the future be buying Ibis-like watches for the technology features or for the design they like? A bigger question is who will be the first company making this product mainstream. The Ibis smart watch features include: • Stainless steel and crystal materials • Low power optimised Android platform with custom UI • Interoperable with iOS and Android • OLED display with integrated touch • Wifi, Bluetooth 4.0 and USB connectivity • Accelerometer, e-compass and ambient light sensor • Remote control and notifications with your smart phone The Ibis is the latest concept smart watch from Creoir Ltd, a company that designs and manufactures tailored mobile devices for consumer brands.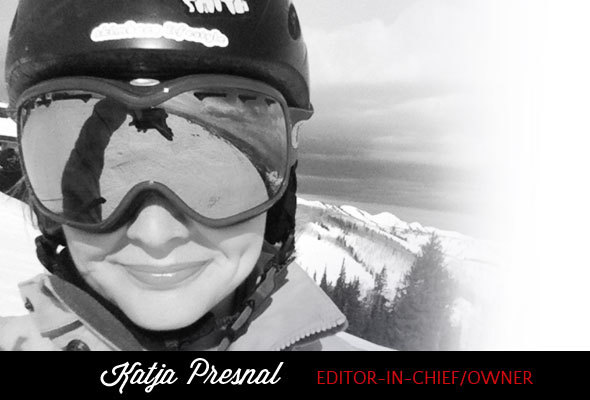 My mission is to inspire you to live life to the fullest and find your own "skimbaco," how you enjoy life where ever you are in the moment. For ideas for travel, home, food and fashion,
subscribe to weekly Skimbaco Lifestyle
feed on Mondays and
I hope you get my newsletter
that I sent out sometimes on Fridays.