The
Rota das Estrelas
gourmet festival of 2014 kicked off in Portugal last week. Rota das Estrelas, "the Stars Route" is an annual gourmet food festival in Portugal, and this year the traveling festival with its Michelin star studded chefs from Portugal and around the world, is held in seven different locations. The first part of the festival kicked off in Funchal, in the Madeira island on the 19th of March and continues until the 25th.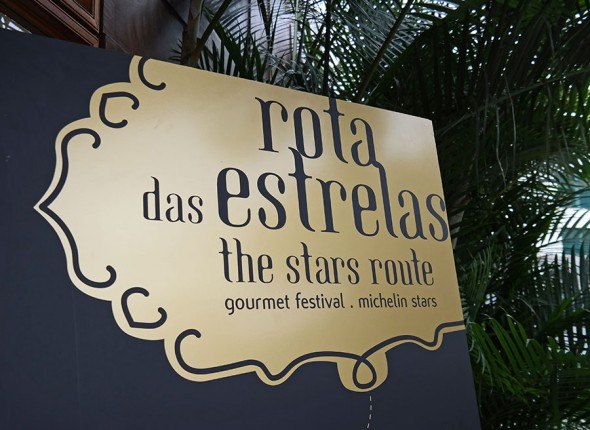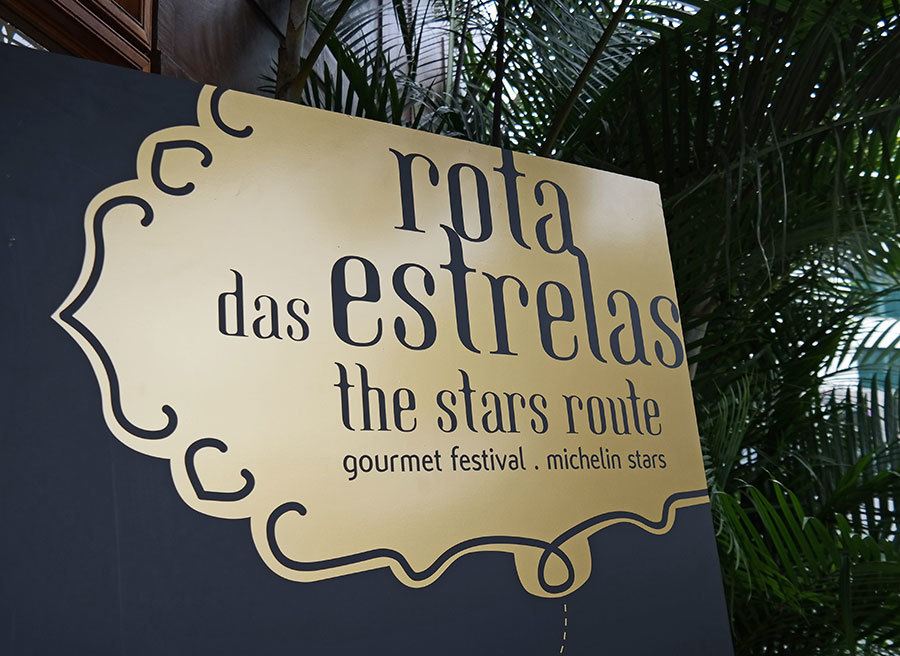 I arrived to Madeira right on time for the culinary festival, and my trip was spectacular from the moment I landed in Funchal. In fact, my very first connection to the Rota das Estrelas event was in the hotel-arranged car on my way from the airport to the
Porto Bay
-property hotel Porto Mare Hotel. I sat down in the car to meet the legendary
Joe Barza
, Master Chef from Beirut. We chatted about his modern twist to Lebanese food, and how he has become famous with his trendy Lebanese cuisine.
"Google me, you will be impressed,"
said Joe, and while it might sound obnoxious, he said it humbly. We both were equally non-prepared for the impromptu interview, but I am glad I hadn't googled Joe's name before – I would have been very intimidated by his Master Chef and instructor at Cordeu Bleu titles, although I could have asked him about co-hosting of the Emmy Award winning television show "Top Chef" Middle Eastern version. It was after midnight, and while I had been traveling for a long day from Sweden, he had been traveling even longer. I was so captivated listening to Master Chef Joe Barza to talk about food, I even got out of the taxi at The Cliff Bay Hotel, where the chef was staying and the big culinary event was happening later that week. It wasn't until I was trying to check-in that I realized – I was staying at Porto Mare Hotel, another Porto Bay hotel property, just down the street. Luckily it was in a walking distance, so I just took a midnight stroll.
Rotas das Estrelas
The gourmet festival kicked off on Wednesday and I attended the "Wine for food" event at the
Blandy's Wine Lodge
in Funchal. The wine lodge was full of people, the 90 euro-ticket was priced well, the attendees knew it was worth much more than that to eat Sturia sturgeon caviar and drink Pommery champagne, enjoy the sushi and sashimi prepared by Paulo Morais, the famous "sushiman of Portugal," among the rest of incredible menu of the evening.
What was special about the Wine for Food-event was the wine pairings, and how they were chosen for each dish. 15 Portuguese wines from various regions of the country were presented by the actual producers themselves. The event was set up cocktail party style and each chef had their own station, where they presented the food, and the wine matched with the dish were presented by the "Portugal Wine Ladies."
The festival continued with other events, and the next event I attended was the "Kitchen Alive" at The Cliff Bay hotel's 1 Michelin Star awarded restaurant Il Gallo d'Oro. The Kitchen Alive-event was the highlight for me. Hotel's lower lobby and the restaurant provovided a perfect setting for the kitchen to come "alive" as the chefs were serving their dishes accompanied by wine and live music. The ticket price for this event was 120 euros, again, very well priced for food cooked by Michelin star chefs.
One of the favorite parties happened in the kitchen though – the Chef Benoît Sinthon was serving his Iberian black pork among other local dishes.
DJ Emanuel Juanito was playing music, and people were merry and getting intoxicated; not by drinks, but by the food.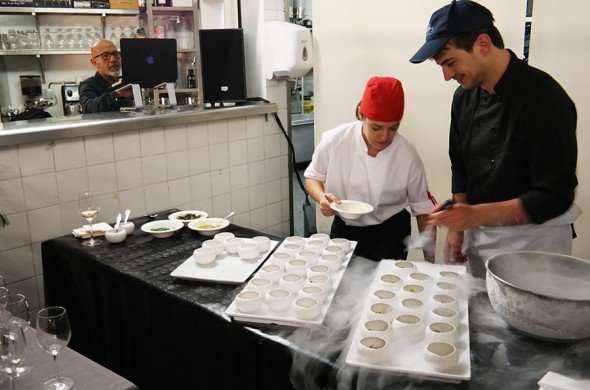 I saw also the Chef Joe Barzo again, and tasted his amazing couscous (it was bigger than I've ever seen, and favored by fresh coriander and had a great, slightly fruity taste) paired with wine from one of the Portuguese Wine Ladies, Catarina from
Quinta de Lubazim
vineyards.
I may have titled this post "memories of a lifetime," but I don't want to confuse it with once-in-a-lifetime event. Dining among the chefs surely felt like once-in-a-lifetime like experience, but I do have a feeling one day I will return to some of the other Rota das Estrelas events. You are still in the luck for this year – the traveling festival will next move to Lisbon in May, Porto in June and continue moving until the last event in November, see the full event schedule at
here
.
Have you ever been to a gourmet food festival, and would you participate to one in your travels? I have been in many food festivals before, but not quite this nice one, and I hope to go back, the next time with my husband.
Disclosure: Porto Bay Hotels sponsored my trip to Madeira. My opinions are always my own.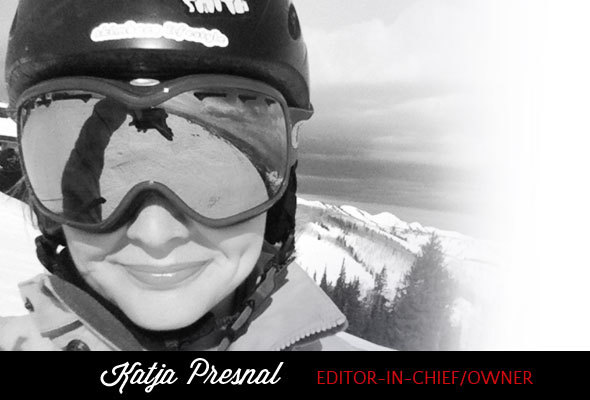 My mission is to inspire you to live life to the fullest and find your own "skimbaco," how you enjoy life where ever you are in the moment. For ideas for travel, home, food and fashion,
subscribe to weekly Skimbaco Lifestyle
feed on Mondays and
I hope you get my newsletter
that I sent out sometimes on Fridays.