This post is also available in our digital magazine, Issue 2, page 58.
I can vividly remember my first bite of the gorgeous
Spring Seasonal Salad
I ordered at Madison's in Highlands, N.C, the signature restaurant in the luxury hotel, Old Edwards Inn and Spa.
I was there with my family at this gorgeous inn, located in the heart of this hilly mountain town, working on my
blog's "Pack Your Bags" feature
. The picturesque town of Highlands with its upscale shops, art galleries, and pubs with live music, is located in North Carolina's Blue Ridge Mountains, but it's also a close, curvy drive to Georgia with lots of waterfalls along the way. I have tasted a lot of wonderful foods on my travels, but I've never had a salad blow me away like this particular one did. Every bite was like a starburst of freshness. Honestly, it was no surprise to me that the salad or the vegetables with my duck breast entree were garden-fresh because Old Edwards Inn's Executive Chef, Johannes Klapdohr, is passionate about sustainability and farm-to-table cuisine. I knew Chef Klapdohr sourced his ingredients from the best local farmers in North Carolina and Georgia. At one bite, you immediately knew by taste Chef Klapdohr was delivering the exceptional quality of food to his customers that one expects in a Forbes Four Star Restaurant. But I was not aware that his passion for simple, honest, wholesome food caused this German-born chef to persuade the hotel to grow its own herbs and vegetables under his culinary supervision. About a mile-and-a-half away from the luxury European-style boutique hotel is the Inn's vegetable and herb garden. It's about an acre-and-a-
half of farmland. The farm started small on about a half-acre, but it gets bigger every year. This year the hotel is adding two greenhousesto enhance t
he farm's growing seasons. Farmer Sid Blalock oversees the garden, which is so sufficient now that it supplies most of the herbs and vegetables for the Inn's eight restaurants on-site and wedding receptions.
This is no simple, little farm, as I learned when I asked Blalock my first question on what the garden grew.
"OK, the short answer would be just about every vegetable, herb, and edible flower you ever heard of, and probably many you haven't ever heard of," Blalock added. "With the farm more than doubling in size this year, we will be growing pretty much everything." No doubt. The growing list is extensive with 33 different types of vegetables, and from there you get into numerous vegetable sub-categories. For instance, the farm grows six different radish varieties and three different types of broccoli. There is more than one bean, too. The farm also produces 22 types of herbs, and 10 types of decorative and edible flowers. From kale to Jerusalem artichokes to tomatoes and beets, the list of vegetables for Chef Klapdohr to plan his menu around gets more abundant each season. Bartenders use the herbs in the Inn's signature seasonal cocktails.
The spa uses a few garden herbs in its own Sweet Mountain Metamorphosis, a signature treatment for this mountain spa haven. Outside the Inn's kitchen, Oakleaf Flower and Garden, located next door to Old Edwards main Inn, blends Himalayan sea salt and chamomile with farm herbs such as lavender, rosemary and peppermint to make a scrub. The spa's staff then blends Young Living pure essential oils with the spa's unscented massage oil by Epicuren, which was originally developed for burn victims. The oils are healing and are specifically blended for each spa guest who chooses this luxurious treatment.
As the garden grows, you can expect the Inn to add more farm-to-spa treatments on its menu just like Chef Klapdohr has done with the hotel's restaurants, including the spa café. Don't visit Old Edwards Inn and Spa without ordering a salad. You will never forget the freshness, and the house-made apple cider vinaigrette is outstanding.
Old Edwards Inn and Spa is a Preferred Hotel Boutique Member and Historic Hotel of America. The Inn is a short drive from Asheville, N.C. and Atlanta, Ga. Summer is the Inn's peak season, and it welcomes families with the new Falls Cottages and Lodge rooms which are a few short steps away from the family pool. Rates begin at $280.
Read this post and more in our digital magazine.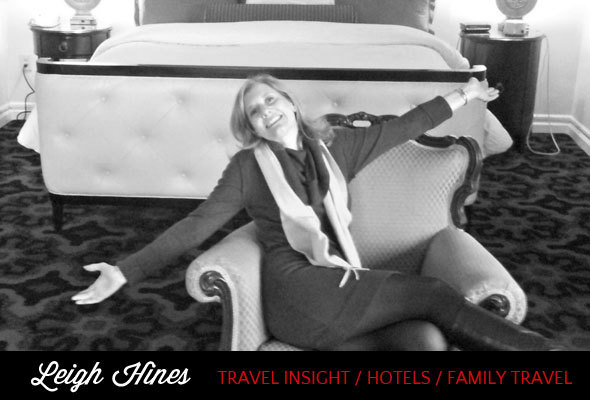 I live like a tourist in my hometown and my dream is to travel the world one luxury hotel at the time. If you love traveling as much as I do,
subscribe to Skimbaco Travel
, and never miss any travel content from our site.