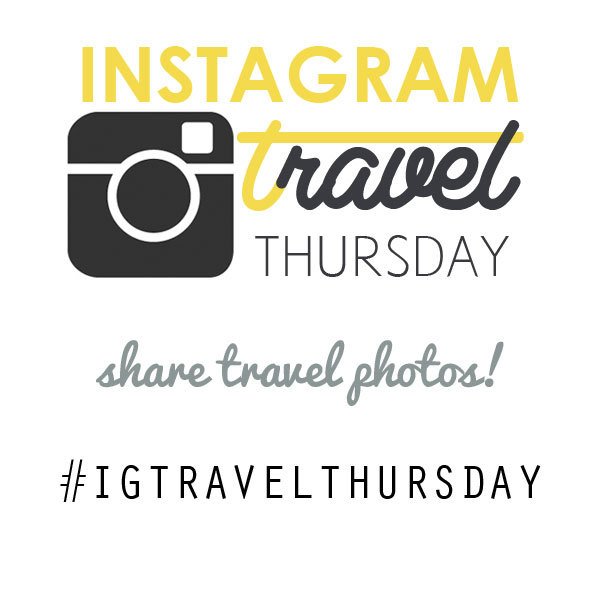 This is kind of a big deal. Instagram Travel Thursday has officially kicked off both in German and Italian. I started Instagram Travel Thursday to unite travel bloggers on Instagram despite the country they live in, or the language they write in. While the project has been somewhat slowly growing in English, it has been explosively growing in Finnish in Finland, and we are also close hitting a 10,000-photo mark on Instagram. It is safe to say, we have done pretty amazing job getting a few thousand travel enthusiasts together on Instagram. My simple goal is to help people to use Instagram as their travel guide by connecting with real people. That's why I wrote my book
Instagram as your guide to the world
(did you know you can get it for free by
subscribing to my newsletter
?), and started the IGTT project. Instagram completely changed the way I plan my travels, and I hope it will change it for others as well. The best about Instagram is really the people you can connect with. Here are a few new people whom I would like to introduce you to, our new IGTT co-hosts in Switzerland, Austria, Germany and in Italy. I hope you will follow their travels and if you blog in German or Italian, now you can join Instagram Travel Thursday!
Read more about Instagram Travel Thursday in German at Travelita.ch. Read more about Instagram Travel Thursday in Italian at TheFamilyCompany.it. Read more about Instagram Travel Thursday in Finnish at Rantapallo.fi/destinationunknown.
Featured Instagrammers: Our new Co-hosts around Europe
Meet Anita, she is a Swiss travel blogger with thirst for adventure and eye for beauty. You will fall in love with her photos from the mountains, she brings the Swiss Alps for you via her stunning photos. Follow
Travelita
on Instagram for pictures from the Alps and around Europe.
Meet Mela, she lives in another picturesque place in German-speaking Europe: in Tyrol in Austria. Lately it was her photos from Limassol in the island of Cyprus that made me put Cyprus in my bucket list. Follow
Morgenmuffelin
on Instagram.
Meet Jana from Germany. She also loves the mountains, and I loved seeing her ski pictures this winter, and I wish I had seen her in Morocco, looks like we were in Marrakech around the same time. Follow
SonnenunWolken
on Instagram for beautiful travel pictures.
Meet Valentina from Italy. She is passionate about traveling the world with her children, and I love how she takes kids for adventures, and I can just see from her photos how she teaches culture and history via fun travels for her children. Follow
thefamilycompany
on Instagram.
Meet Alessandra, she is also an Italian mom who loves to travel and knows having a family doesn't mean that you have to stop adventuring the world. I love her positive view on life and traveling. Follow
Viaggideirospi
on Instagram.
And remember Francesca? My friend from Rome is also joining us to host Instagram Travel Thursday. Follow
Francydipi
's adventures around the world on Instagram, the photo below is from Brazil.
IGTT Traveling Linky
Read more Instagram Travel posts from these new blog posts this week and add your own blog post.

Not a blogger? Not a problem. Join us at Instagram by using hashtag #igtravelthursday and share your travel photos.
Bloggers! Join the Instagram Travel Thursday and Host the Linky!
Bloggers, join us! Add your blog post to the Linky above, and you can also take the Linky code and add the Linky widget in your blog! Get email sent to you when the Instagram Travel Thursday linky post is up (
subscribe it here
).
Get the InLinkz code for your post.
Copy and paste the following rules and the banner image when you host the Linky widget:
Join us for Instagram Travel Thursday! Instagram Travel Thursday is a weekly blog post collection with a purpose to promote the great travel experts on Instagram and Instagram as a source for travel inspiration. Add your Instagram Travel-related post to the Linky. Here are the Linky rules: Link to a new Instagram travel post and use the permalink of your post, not the homepage URL. Only new posts from the week of the linky and no giveaways, other linkys or sales pitches. No links to your Instagram profile, only links to your blog. Link back to one of the Instagram Travel Thursday Linky hosts. Visit a few other posts in the linky and show them some love (comment, tweet, Pin etc.). Links that do not follow the guidelines will be removed. More information at
Skimbaco Lifestyle's Instagram Travel Thursday page
.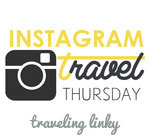 Get the banner: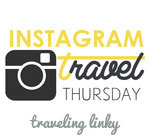 GET A FREE EBOOK ABOUT INSTAGRAM
Also get my ebook
Instagram as your Guide to the World – How, What and Who to Search and Follow on Instagram to Help You Travel the World
FOR FREE when you subscribe to my newsletter.