Combine what you love with your travel photos
One of my favorite Instagrammers in my son. He takes his Lego mini-figurines with him everywhere we go and takes pictures of the Lego men in Times Square in New York City, skiing in Sweden or admiring Icelandic landscapes. Legos are not for everyone, but I love how he combines something familiar like Legos with a new territory. I think it's a great idea to combine something you love and then either bring it with you on your travels and shoot it in different locations, or start spotting your favorite things on all of your trips. One of the things I love are doors – I always photograph doors on my trips. I also like to spot bicycles and use #bikesofeurope hashtag for my bike pictures. I have also noticed some bloggers tend to do a same pose (jump, handstand, silly face) in different locations. It's a great way to bring continuity to your Instagram-feed even when your locations change.
Instagram-stalking… Marimekko
One of my favorite Finnish design brands is Marimekko, and while in a way Marimekko doesn't have anything to do with travel, it does have everything to do with global lifestyle. I often check out the #marimekko hashtag on Instagram to see how people around the world are decorating their homes in Marimekko designs, or dressing up in Marimekko clothes.
Marimekko's Unikko turns 50 years old
This year Marimekko's most well-known print, the Unikko-print with bold red poppies, turns 50 years old, and Marimekko is encouraging you to spot the ever-lovely Unikko on your travels and share the pictures with #Unikko50.
Read more about Marimekko on our new magazine issue, starting on page 26.
There are several celebrations happening around the world in Marimekko stores and in major cities to celebrate the 50-year-old poppy print. I would LOVE to see more pictures of the Unikko around the world, so I hope you will join me in Marimekko Unikko-print spotting this year and tag your photos with #Unikko50. I already visited the Marimekko flagship store in Helsinki, in January. … and I have now seen this Marimekko store opening promotion at Copenhagen airport a few times, and can't wait to see it opening. You can also follow the official Marimekko Instagram-accounts to get more pictures of Marimekko.
Best Marimekko spotting places in April
Helsinki, Finland and Tokyo, Japan, are always good places for Marimekko-fans. For example there are several new Marimekko stores in Helsinki, close to the flagship store, including a brand new store only for children. There are great newer Marimekko store also in the USA, including in NYC and Boston.
Are you going for the Milan Design Week? Marimekko will be there this spring too. The Milan Design Week is one of the world's most significant furniture and interior design events gathering around 300,000 industry professionals and media representatives annually. Marimekko created a celebratory installation just for the Milan Design Week. Are you flying in Japan with Finnair this spring? You have a great chance of spotting some Marimekko on your flight. In celebration of Japanese Sakura, the cherry blossom viewing, Finnair will feature specially tailored kimonos created for the cabin crew by Marimekko on Japanese flights taking place between March 26th and April 16th. During this three week period three kimonos will be worn per flight during boarding and in-flight sales. The kimonos will be used for a week at a time on each route starting: · From Nagoya between March 26th and April 1st; · During the second week in Osaka from April 2nd to 8th; · During the last week in Tokyo between April 9th and 16th.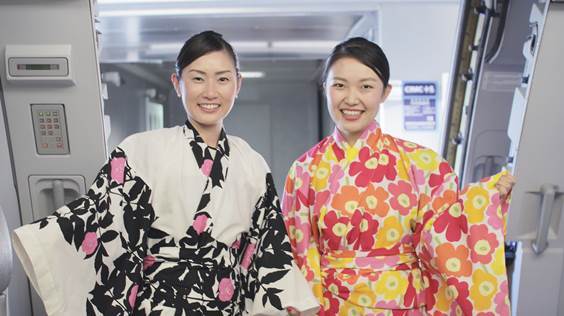 After all… Marimekko has everything to do with travel, and the global #Unikko50 campaign is a great reminder for you to start spotting your favorite familiar things in new locations during your travels. What is your "thing" you like to spot on your travels? Share it this week on Instagram and remember to use #IGTravelThursday and follow
@IGTravelThursday
(and of course
@skimbaco
too!).
IGTT Traveling Linky
Read more Instagram Travel posts from these new blog posts this week and add your own blog post.

Not a blogger? Not a problem. Join us at Instagram by using hashtag #igtravelthursday and share your travel photos.
Bloggers! Join the Instagram Travel Thursday and Host the Linky!
Bloggers, join us! Add your blog post to the Linky above, and you can also take the Linky code and add the Linky widget in your blog! Get email sent to you when the Instagram Travel Thursday linky post is up (
subscribe it here
).
Get the InLinkz code
for your post.
Copy and paste the following rules and the banner image when you host the Linky widget:
Join us for Instagram Travel Thursday! Instagram Travel Thursday is a weekly blog post collection with a purpose to promote the great travel experts on Instagram and Instagram as a source for travel inspiration. Add your Instagram Travel-related post to the Linky. Here are the Linky rules: Link to a new Instagram travel post and use the permalink of your post, not the homepage URL. Only new posts from the week of the linky and no giveaways, other linkys or sales pitches. No links to your Instagram profile, only links to your blog. Link back to one of the Instagram Travel Thursday Linky hosts. Visit a few other posts in the linky and show them some love (comment, tweet, Pin etc.). Links that do not follow the guidelines will be removed. More information at
Skimbaco Lifestyle's Instagram Travel Thursday page
.
Get the banner: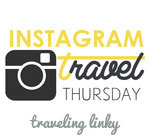 GET A FREE EBOOK ABOUT INSTAGRAM
Also get my ebook
Instagram as your Guide to the World – How, What and Who to Search and Follow on Instagram to Help You Travel the World
FOR FREE when you subscribe to my newsletter.