Leonardo realized that wine had to be a part of his Roccafiore project, and thus wanted to craft a wine unique to the Umbria region. He had a seemingly by chance encounter with expert wine maker Hartmann Dona of the Alto Aldige who become the consultant on the project. The winery utilizes a unique system of planting vines on terraces for maximum sunlight. This system demands up to 7 times more labor than planting in rows. This classic method of planting is among just one of the many classic methods Roccafiore uses to keep the process as harmonious with nature as possible. The Roccafiore winery produces 9 varieties of wine and 1 extra virgin olive oil. These wines range from intriguing whites such as the Fiorfiore Todi Grechetto Supeiore to lucious reds like the Rosso Roccafiore Todi Sangiovese Superiore. The former has a deep straw yellow color with hints of apple, small yellow flowers, and sweet spices. The Fiorfiore restaurant on-site chef recommends pairing with cold cuts. The latter is a ruby red color with hints of ripe plum, tobacco, and liquorice with recommended pairings of sausage, salami, or roast beef.
Interview with Luca Baccarelli, son of Leonardo:
What does wine mean to you? When did you get to know it for the first time?
I started to learn about it when I was still very young, picking grapes in my grandfather's vineyard when I was 6 years old. At 21 I started at Roccafiore, with the first vintage we made. I deepened my knowledge by studying the wine scene at an international level, a step I think is fundamental if you want to be competitive in the market worldwide. My goal is a constant search for quality and the best way to learn about this world, in my opinion, is to taste the wine during its evolution and consider how it is going to develop. It is for this reason that today I follow every stage of production with the same enthusiasm as when I tried to remove the bunches from the vine at the age of six.
You were born in 1984, and you were managing this winery a good while before you reached 30. All of your staff is made up of young people. Is this by choice or by chance?
It's a choice: the energy of young people and their innovative drive are an essential resource for this type of work. We have focused on young people so as to give them some prospects at a time that is anything but easy in our country. The younger generations bring a different approach; they are attentive to technological developments, in every sphere. Among the innovations that we have introduced, for example, is an App that guides one through a tasting of our products. Everyone in the company has the opportunity to carve out their own space and follow their own inclinations. As soon as I joined the company I had to do everything, from the vineyard to the cellar. I remember when, at the end of an exhausting day when we had filled about 10,000 bottles, my father asked me, "Now who's going to sell all of these?" That's when I realized that I'd be taking care of the commercial side of the business.
How has the company changed in the last few years?
We are constantly evolving; our goal is to keep on improving, so as to offer consumers a wine that we have thought up and made in a responsible manner. I believe that today wine has to have a modern approach, one which combines respect for the vocation of the terroir with listening to the needs of the marketplace. I believe that making simple wines is the hardest thing. Our commitment is paying off and we are now featured on the wine lists of some of the best restaurants in Italy and around the world. This goes to show that if you work seriously, nothing is impossible.
How many countries do you export to?
At least 50% of our production is destined for sale abroad. We export to the United States, to Asia, in countries such as China, Japan and Taiwan, and we sell our bottles in Australia and Israel, but also in the European market. As regards the latter, I should mention for example Switzerland, Denmark, Belgium, Finland, Norway and England. The foreign consumer pays great attention to quality and to choosing organic wines, produced by companies that respect the environment. This is a challenge that we have invested in since day one. A major contribution has been made by Valentina Davide, our consultant for foreign markets, with whom we have been working for three years now. She is a very experienced professional who has enabled the company to grow in a rational way, by choosing the most strategic countries.
Since the very beginning, Roccafiore has only produced organic wines. Why did you take this decision?
It's a matter of being consistent. We wanted to be a company that respects the environment and to do this we decided to make a drastic choice: to use organic farming methods for all our crops. We accompany the wine in its development, but we have to intervene as little as possible: that's our philosophy. Everyone who opens one of our bottles has to have the perception that that product is made with us protecting the ecosystem that surrounds it. Hence the decision to also focus on renewable energy, on recovering used-up grape pomace (which we use as fertilizer in the vineyards), on the use of lighter bottles and the adoption of biofuels for our agricultural vehicles, as well as on reducing our water consumption.
From the beautiful winery to the resort and spa, Roccafiore is truly a winelover's destination in Italy. A place to reconnect with nature, the winery is a modern project with an ode to classic methods.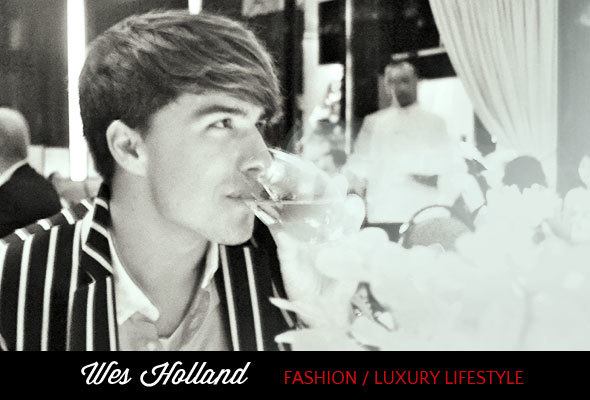 I dream of being a business leader in the fashion world. Whether that be creating and running my own luxury retail consulting firm, or heading a department for a renowned fashion house, I want to mix the intellectually stimulating side of business with the creativity that the fashion world offers. Make sure to subscribe to
Skimbaco Fashion weekly feed
.
Located in the heart of the Umbria region of Italy, Roccafiore offers a unique experience with nature ranging from its winery to its spa and halls filled with art. The Roccafiore project was founded by Leonardo Baccarelli when he fell in love with the location in the 90's, which then began to serve as a place for him to reconnect to nature. Roccafiore, managed mostly by staff under 30, is located near Todi and combines a winery, resort, restaurant, and spa. It is truly a place to immerse yourself in the countryside while tasting strictly organic wines.