Iceland as a top family destination
If you ask my son his favorite travel destination, Iceland comes up on the top of the list. I agree with my son, Iceland has special kind of magic. Keith Bellows, the author of
100 Places That Can Change Your Child's Life
, also recommends Iceland as
one of the best family travel destinations
. I recently found an excellent
Iceland travel guide
, and yet again was reminded: we have only scratched the surface when it comes to traveling to Iceland, and there are so many things I still would like to see and do in Iceland. I've written about Iceland multiple times, but it is worth repeating: add Iceland in your family's travel bucket list.
Bucket List trip: Road trip across Iceland
We have rented a car in Iceland before, but since there was so much to see in the close range of Reykjavik, we unfortunately didn't adventure far on our short trips (we blame jet lag, so longer trips are highly recommended!). What I really would like to do is an
Iceland road trip
, and luckily there are several self-guided tours making it very easy to do so. On our trips, we loved stopping by the lave fields and just to soak in the beauty and the serenity of it.
Iceland is known as the country of 'The Land of Fire and Ice'. That is because it has both glaciers and volcanoes can be found all around the island. Iceland contains about 200 volcanoes, and more than 10% of Iceland is covered by glaciers.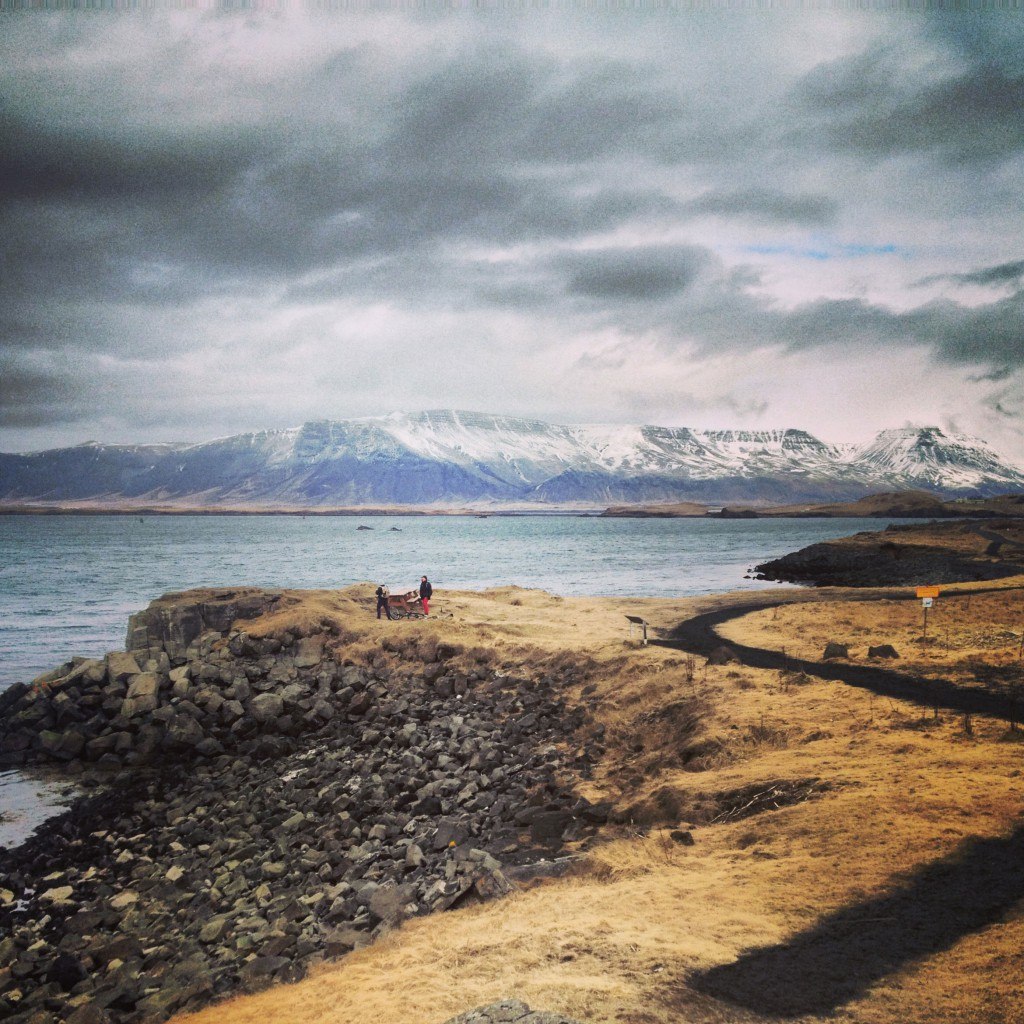 Bucket list: swim in the hot springs
Swimming in the hot springs is what got us hooked on traveling to Iceland. There is quite nothing like painfully cold weather (pain: snow and ice blowing from the Atlantic ocean feels like needles on your body), and then dipping in the hot water. If you are lucky, it will snow too, if you are luckier, you will see the Northern Lights.
The Blue Lagoon is one of the most famous spas in the world, and the most famous hot springs in Iceland. But of course, Blue Lagoon is only one of the hot springs (and one of the most expensive ones to visit). There are so many other hot springs on the island, and I that's why I would love to do a road trip around Iceland to visit others as well.
Picture: Guide to Iceland
Where to stay
I admit, I only have stayed in two hotels in Iceland, and I would recommend both of them.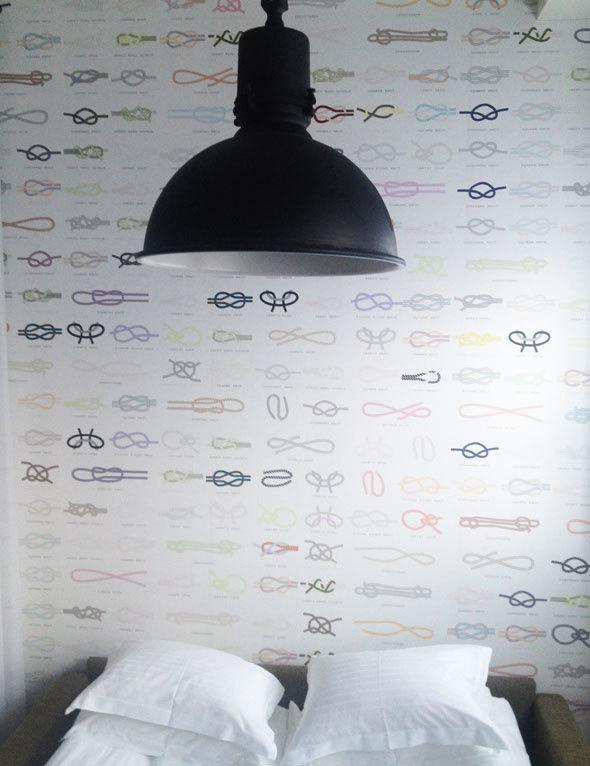 Icelandair Hotels Reykjavik Marina
is probably one of my all time favorite family-friendly hotels. Our room had a huge loft bed, which kids loved, and I really liked the nautical decor of the room.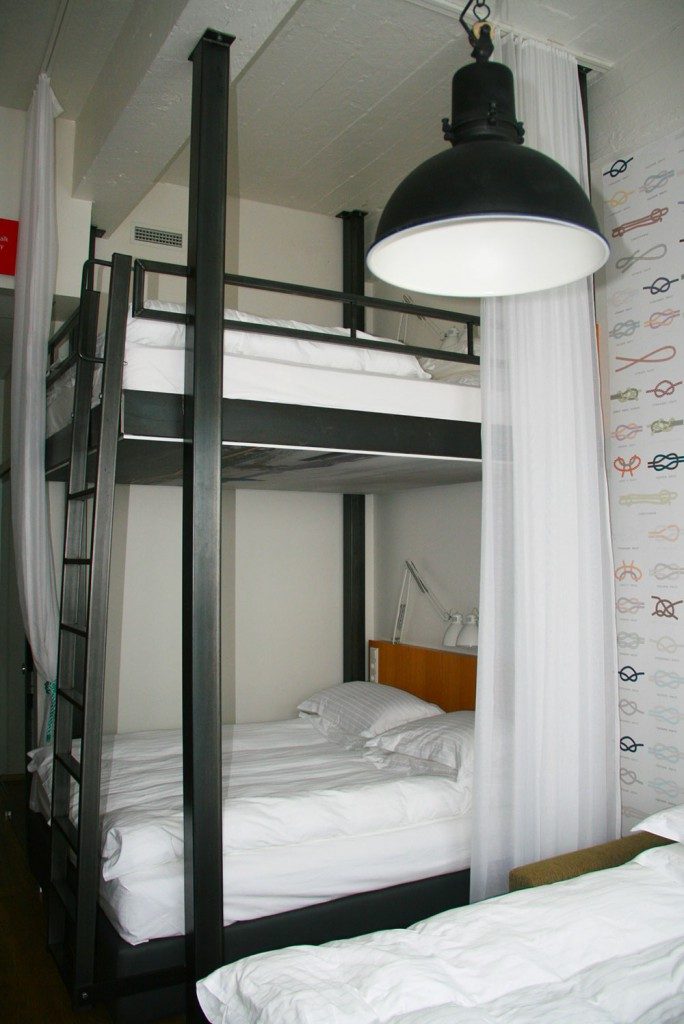 Despite being a family-friendly hotel, the hotel restaurant and lobby bar are popular hot spots for cocktails and dinner for locals and travelers alike. The Icelandair Reykjavik Marina Hotel is located right at the Reykjavik harbor making it very easy to walk to whale watching cruises, and to the other tour boats from the marina. It is an easy walk ways even with the kids from downtown area where you can find restaurants, shops and museums.
Blue Lagoon Clinic
is right next to the Blue Lagoon geothermal spa, and the hotel price includes the day at the spa. Only bad thing about the Blue Lagoon Clinic hotel was that they only have rooms that accommodate max four people, and our family of five can not fit in one room. That's why this is my hotel of choice only when I travel alone with the kids. The rooms are modern with wooden floors and the highlight really is the large glass wall, providing a view of the lava fields. Imagine modern architecture surrounded by hundreds of years old lava field covered in moss, and a walking distance to the most famous hot springs of the world. Also private lagoon access, and breakfast buffet are included in the price.
For my next visit, I would like to rent a house of an apartment instead and stay for longer.
Hlidsnes Holiday Home
looks like something our family would love.
Picture: Guide to Iceland
Getting to Iceland
For us, Iceland has been the perfect stopover place between North America and Europe, both while living in New York and when we lived in Sweden. We used to book Icelandair flights and stay a few days in Iceland to help with jet lag and relax by swimming at Blue Lagoon. The flights to Iceland from New York or Boston are only around 5-6 hours (less than flying to California!), and Iceland is around 3 hours away from most European cities making it the perfect weekend getaway destination for Europeans or a long weekend destination for those flying from East Coast USA, or as a stopover place on your cross-Atlantic flights. We have always been very happy with the Icelandair economy class flights (read: they are cheap, so your expectations can't be high to begin with and they have always surpassed our economy class expectations). However, we've flown in their Saga Class, the Icelandair business class, and the experiences have been everything but positive. I think the next time we will try the WOWair, an even lower cost airline of Iceland. They fly from Washington D.C. and Boston to Iceland, and from many major European cities. They also fly from Reykjavik to Billund, Denmark, the birthplace of LEGO. If you have kids, this sounds like an amazing trip; combining Iceland with a trip to the original LEGOland, also my son's favorite.
Follow Skimbaco Lifestyle's board Iceland on Pinterest.