How do dreams come true? A big leap or lots of small steps?
Perhaps you need to be able to think of the big leap, but execute it in very tiny steps. I've spent the last six months
obsessing about moving to Finland
, and trying to figure out what I really want out of life the next. Figuring out the reasons why I wanted to go to Finland, and how I saw myself living there. How we saw our family living there. Newsflash: I am moving to Finland on Saturday. Oh yes, Saturday this week.
Hardest part: figuring out what you truly want
In all honesty, I truly believe that the hardest thing in life is to figure out what you want. Once you have a clear vision, it is easy to make a plan and start making your dream a reality by executing the plan in bite-sized tasks. Life changes sometimes come in big unexpected (and sometimes unwelcomed) bangs, exploding your entire core existence, in a positive or negative way. But more often change comes gradually. One day at the time, and sometimes change creeps on you and you realize your life changed without a plan when you look back and realize you have moved forward on a path and things are quite different than what they were a year or two ago. Sometimes that is growing as a person, sometimes that can be just drifting in life, and taking opportunities as they arise. Sometimes people, things, situations around us change without our control, and that can be the most painful of all, leaving us feeling we have no control at all. You can make big changes happen over time, by making small changes, consistently over time. With more control and precision than when you go with the bang. One thing is for sure. Life is ever evolving. Time is ticking, and we are moving forward in time, whether we want to or not. It is really up to you how much you want to leave for chance and how much you want to try to control in life. Ultimately everything can be partially chance and you can not ever control life completely either. It is a skilled balancing act between making plans and an attempt to control going to the right direction and being open for new opportunities and recognizing possibilities in life. This all becomes so much easier the better you know what you really want. I've been trying to move forward, make another big leap in my life happen. No, I haven't just been trying. I have been doing everything so I can move to Helsinki, the city I had a fling with it, but have unfinished business with.
Can be tough: convincing others this is really what you want
I applied for three jobs, and sent an open application for a handful of other companies the past six months. In addition a number of companies have contacted me and we've discussed about job opportunities, and I have gone through multiple job interview rounds with a handful of companies. I've been very lucky; I've been consulting a fantastic Finnish company OneMind Dogs for the past couple of months, and it has helped me to ease into Finnish work culture. Some Finnish people seem not to understand why I would want to move back to Finland – I think it speaks more of them than me frankly. It is also interesting to see how people view my resume and work experience. I admit, some could say some of my career accomplishments are impressive when I worked with some of the largest consumer brands in the world. What doesn't make sense to many is that I walked away from a very promising career in social media marketing in New York City, and moved to Sweden and decided to be a travel blogger for a while instead. I've gotten resistance and head scratching, and it sounds suspicious for many. I don't know what people think – but I can see when they look at my work history and what I have done in which order, and it doesn't add up to many. Because not many people think their lives the same way as I do, I realize. But let me ask a question from you…
What if you could do anything you wanted anywhere in the world with the skills you have now, what would you do?
Let me tell you some of my dreams. I want to travel around the world in exotic places. Enjoy life to the fullest and make my own hours! I want to take time to write a book about something cutting edge, but something I am passionate about. I want to cook big family dinners, drink wine, and bake cookies with kids. I want to be there for our kids and take them to school every morning and pick them up on the afternoons. I want to be known for my marketing ideas and speak about helping people by creating communities around the world. I want to launch my own product line! I want to focus on my health and learn more about wellness and make changes in my lifestyle. I want to focus in my marriage and continue building this beautiful relationship with the person I have been with for the past 20 years.
Now, would you choose to make these dreams a reality if given the opportunity or would you choose to focus building your career?
I realize that most people would be skeptical, scared and would not believe in themselves that they COULD make it all happen. I chose to make all of those above things a reality.
I slept in a tent in Sahara, saw wild elephants in Sri Lanka.
I learned to make tortellini in Italy and cook Balinese food in Bali.
I baked cookies with kids and drove them to school on the days I was not traveling. The best was when I was able to travel with my family and see the wonders of the world through my kids' eyes.
I wrote a book about using Instagram as your travel guide to travel the world, and created a community of travelers on Instagram, and then taught multiple other companies and people to create their own communities.
I spoke in conferences in places like Rimini, Italy and Costa Brava, Spain.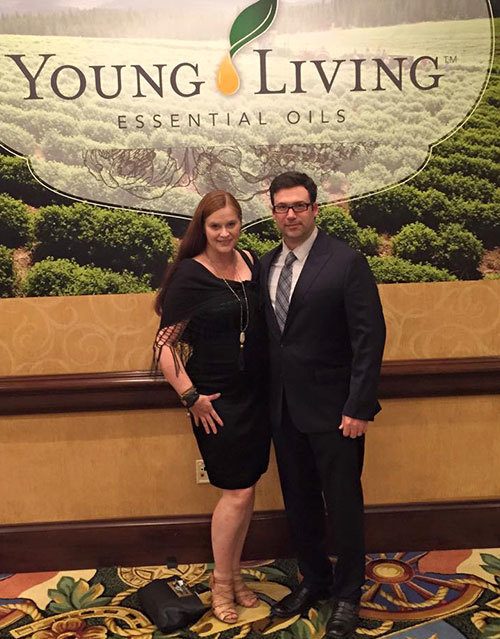 I learned about natural healing, started using essential oils and built a side Young Living business while getting healthier.
I launched a magazine. I launched a jewelry collection.
I helped our children to find their dreams and carve their paths in the world. I focused on my marriage and I am more in love with my husband than ever before. I wanted to show with my actions that anything in life is possible so our children will go after their own wildest dreams. Looking back, I would have been crazy to stay in New York and spent all this time sitting in conference rooms and in meetings with clients. It's not that it once wasn't my dream, and that there is something wrong with it. I just knew it was not the time for me to do that.
Now is the time.
It is time for me to start a new chapter in life. In Finland. If there is one thing I have learned about life, it is that absolutely nothing is impossible when you set your mind to do it.