The IKEA 2015 catalog has gotten my attention. I can't help it. I don't even know which continent we will...
Swedes can now enjoy luxury hacks for IKEA A new kind of home design company opened its doors this week...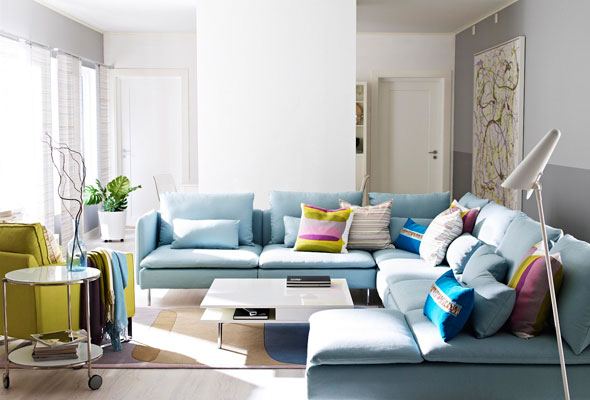 IKEA 2013 Catalog Photos IKEA 2013 catalog is here! Check out some pictures from the catalog to showcase some of...
Now when the clouds of Irene are gone, we can maybe even think the beauty of clouds as inspiration for...
Photos: Interior-design-it-yourself.com, Domino, MyHomeIdeas.com One of the trendy decorating colors is aqua and I understand why. It's a great accent...
Fandango Slipcover to Tomelilla armchair $205 Marimekko's original prints now dress Swedish IKEA's furniture, thanks to Swedish Bemz. Bemz makes...