Editor's note: Please welcome our new men's lifestyle writer Wes Holland of Life Through Preppy Glasses and his new feature Monsieur Curations, sophisticated and trendy fashion and lifestyle tips curated for men.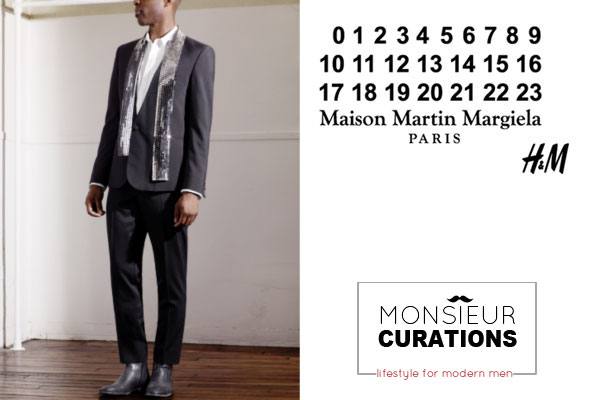 Maison Martin Margiela H&M Collection for Men
H&M is set to launch its next collaborative collection
, and this time around its with Parisian fashion house Maison Martin Margiela. Martin Margiela, famous for keeping a low profile, infuses his contemporary designs with an air of Parisian chic. Margiela brings is contemporary, deconstructive designs to the H&M collection along with his famous subtle 0-23 logo. The men's collection includes pieces that a perfect for the modern, urban man at a great price point. Marked by tailored trousers and jackets, the collection is generating a lot of buzz. Here's some of my favorites for men from this collection.
Also check out the
Maison Martin Margiela H&M Collection Best Picks for Women
. All photos by Paul Wetherell for H&M