*NEW Linky*
I am so excited to launch a new weekly feature at Skimbaco Lifestyle and a new weekly Linky called
Instagram Travel Thursday
with a few fellow traveling lifestyle bloggers.
What is a linky? Linky is a link collection that anyone can participate in. Scroll down to the bottom of this post and you will be able to find a link collection widget where you can add YOUR blog post about Instagram travel.
I'm so thankful for the positive feedback I have received about my book
Instagram as your Guide to the World – How, What and Who to Search and Follow on Instagram to Help You Travel the World
and I'm thrilled to hear how many people are now using Instagram as their travel guide. I wanted to continue about the topic of Instagram travel and asked some of the travel bloggers who are also featured in my book to join me. While many people have found great instagrammers to follow on adventure, solo travel and luxury travel side, the feedback I have received that it is not as easy to find family travel tips on Instagram that give travel information instead just traveling parents posting photos of their children. I get that – as a mom I like to post pictures of my kids too! I invited some fellow global moms for the Instagram Travel Thursday to share a little light to family travel experts on Instagram. Stay tuned for a feature of some great traveling dads on Instagram as well – or write about the topic yourself! I, together with six other global moms, will be posting about topics where Instagram and traveling intersect and we would like to invite you to join us. Read the rules for
Instagram Travel Thursday and get some topic ideas to spark your interest
and write your own post and join us.
Instagram Travel Thursday Hosts
Here is a quick introduction to all of the Instagram Travel Thursday hosts, but I highly recommend clicking the images and following us all on Instagram and chatting more over there! Most likely you already know most of the hosts.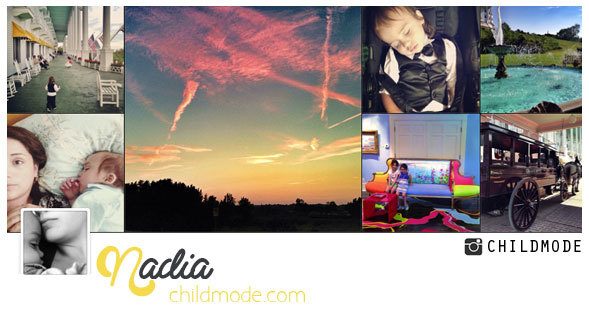 Nadia Carriere
is your one woman resource for all things for children, whether it's the designer clothes from Europe, the unique toys for your tot or the family travel destinations the entire family will enjoy. With 10 years of experience in travel industry Nadia knows travel. Visit her site
Child Mode
for everything from product news, reviews, family travel, style and recreational ideas. Nadia lives in Canada and is also a contributing writer for
Babble
.
Satu Vänskä-Westgarth
is travel and adventure sports marketing maven who has kayaked around the world, and she is the longest contributing writer for Skimbaco, she started
writing already in 2010 for Skimbaco Travel
. Satu is originally from Finland but currently lives in Norway with her British husband and their toddler daughter. The family will soon grow with another little one, but this will not slow down the traveling pace of this global family. Read more about Satu's adventures on her site
Destination Unknown
.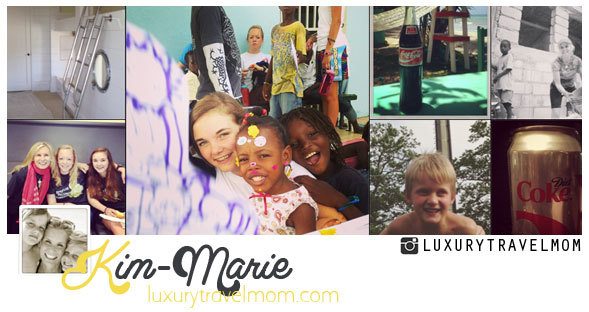 Kim-Marie Evans
is a freelance writer specializing in luxury and family travel but she also raises awareness to issues in developing countries. Kim-Marie has traveled the world with her four children to places as glamorous as the south of France and as challenging as Rwanda. She brings attention to issues in Haiti with her annual trips there, and equally finds the best five stars hotels in Paris. Get to know Kim-Marie better on her site
Luxury Travel Mom
. Kim-Marie spends winters in Connecticut, and summers in her new home in South Carolina.
Leigh Powell Hines
had a successful career as a TV journalist before turning into a stay-at-home-mom after having children little later on life. Leigh has a slight obsession for luxury hotels and resorts and she is ready to pack her bags anytime to stay at one. You have gotten to know her though her luxury hotel reviews from the South in her column
Travel Insight
. In her own site
Hines-Sight Blog
this North Carolina mom of two also shares her Southern recipes and parenting tales among the travel stories.
Elena Sonnino
is a former teacher who quit her teaching job to fully focus in educating a wider community about raising global citizens. She continues to work with teachers now as a coach and mentor, and she also travels around the world. Elena is a freelance writer, strategist, traveler, runner, cancer survivor and not just a chaser of dreams but someone who makes dreams come true. You can read more about Elena's journey at
Live. Do. Grow.
and more about her travels from
This Girl Travels
where she is contributing writer.
Reeta Laaksonen
lives currently just outside London and has lived in more countries than many visit in their lifetime. Her three children speak English, Finnish, Spanish and Chinese and are true global citizens. Reeta loves luxury travel, modern design, Manolos and English gardens and you can read more about all of them at her site
House of Anaïs
. You already know Reeta from the
Global Inspirations
column at Skimbaco Lifestyle.
Katja Presnal
– that's me. I have been living a nomadic lifestyle for 16 years and lived in 4 countries and 7 states in the USA with my family. I love luxury travel as much as the other ladies, but not traveling isn't an option for me, and I don't mind roughing it every now as long as I can travel. Raising global citizens is also important to me – my three children were actually all born in different countries. I used to write for many other sites as well and have a career in PR and social media marketing, but now I really just want to spread the word about Skimbaco, about enjoying life, and bring the global inspirations for you to experience at home as well.
Join the Instagram Travel Thursday Linky
Join us! Bloggers – add your blog post to the linky. Not a blogger? No problem. Join us at Instagram by using hashtag #igtravelthursday and share your travel photos. But sorry- no linking to Instagram images from the linky, just to blog posts.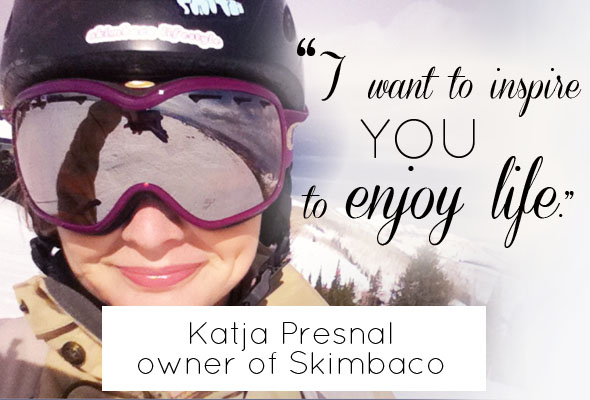 My mission is to inspire you to live life to the fullest and find your own "skimbaco," how you enjoy life where ever you are in the moment. For ideas for travel, home, food and fashion,
subscribe to weekly Skimbaco Lifestyle
feed on Mondays and
I hope you get my newsletter as well
that I sent out sometimes on Fridays.