San Antonio
is a must visit place if you are travelling in Texas this summer. We visited San Antonio last month, and only thing I was missing – was spending a few more days to explore the historic city. But even if one day is all you have – San Antonio is worth the visit.
We stayed in a hotel next to the
River Walk
– the number one tourist attraction of San Antonio.
River Walk
offers a historic site for restaurants, hotels, shops and the river boats of course so you can see and hear the history of San Antonio and the surroundings of the River Walk.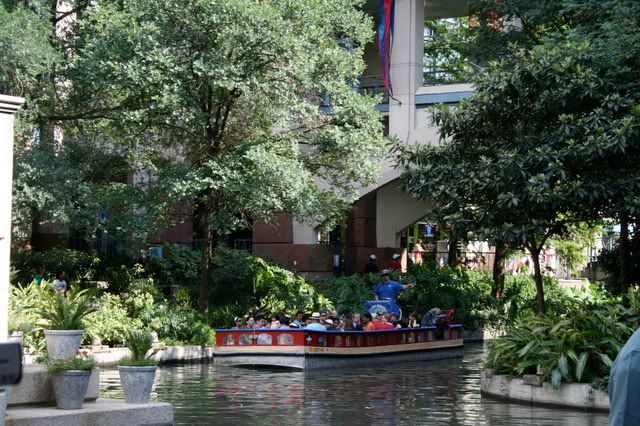 River Boats
offer the best seat to see everything around the River Walk. Boats are 7,50$ for adults, and 2$ for children under 5.
There is always something going on and you can find entertainment like this band playing next to the River Walk, close to the mall located on one end of the River Walk.
You can find almost any kind of restaurant at the River Walk, but the Tex-Mex food is by far the most dominant. We ate at
The Original Mexican Restaurant
, and the food was just amazing.
It's about 20 minute drive from the historic downtown San Antonio to the
SeaWorld
. We had been talking about going to SeaWorld for months, and once we mentioned to friends and relatives we were going, our group was a total of 13 people when we finally got to the SeaWorld – everybody loves SeaWorld, and wanted to come with us!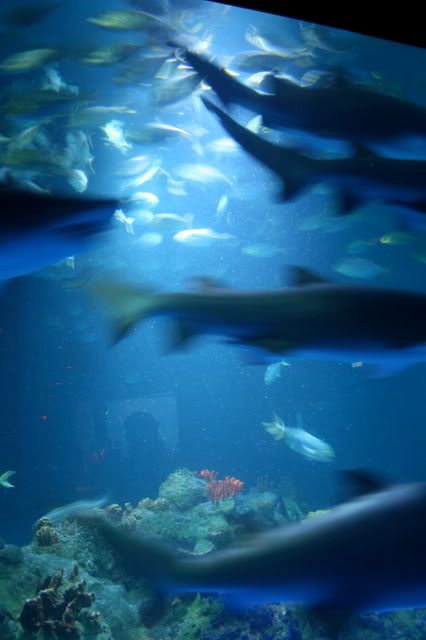 The ticket prices to the SeaWorld are 50.99$ for adults and 42.99$ for children for one day pass. The park visit for the whole family is pretty expensive, but you can find deals and coupons online. Also, season passes are under 60 dollars for unlimited visits for one year, if you think you are able to go for another day for another visit, the season pass is the most cost efficient way to get in. But the visit – it is priceless and worth every penny.
The park is large, and you can easily spend two days in there. We loved all the exhibitions, we fed dolphins, saw sharks and pinguins. The park has plenty of rides and enterntainment, most including animals, but also a stunt show of jet skiers. We are not big rollercoaster people, and me and mother-in-law's rollercoaster thrills were satisfied in the Shamu ride with the kids.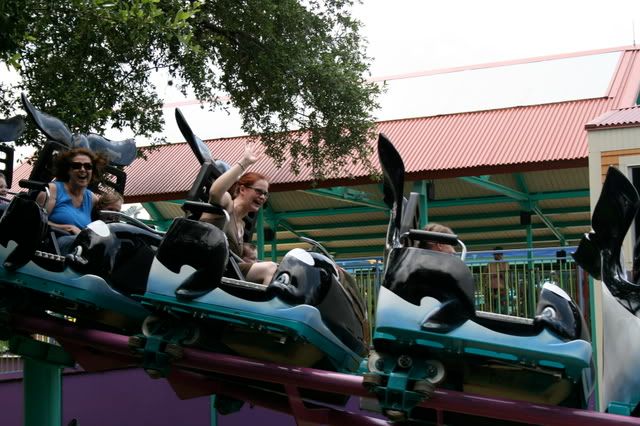 If you are planing on a trip to SeaWorld, remember to bring your swimmin gear – there is a whole another park with in the park – for water fun! We were in San Antonio in late May and it was already so hot. Remember to gear up with sun lotion and be prepared to spend a lot of money for the water bottles, which were very available to purchase around the park. It was so much fun to go to the water park section of the SeaWorld after the long day of walking in the sun. They had many pool options for even the smallest ones of the family, and also big water slides for the brave older ones.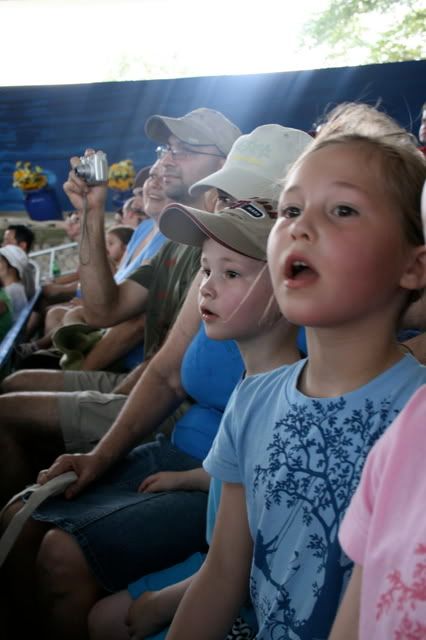 The absolutely best part of our day in SeaWorld was seeing Shamu whale and the
Believe
show. The show was made very Hollywood-style, including priorly filmed dramatic scenes displayed on the huge screens. But seeing such an amazing beautiful animal right in the front of our eyes did bring tears to almost all of ours eyes.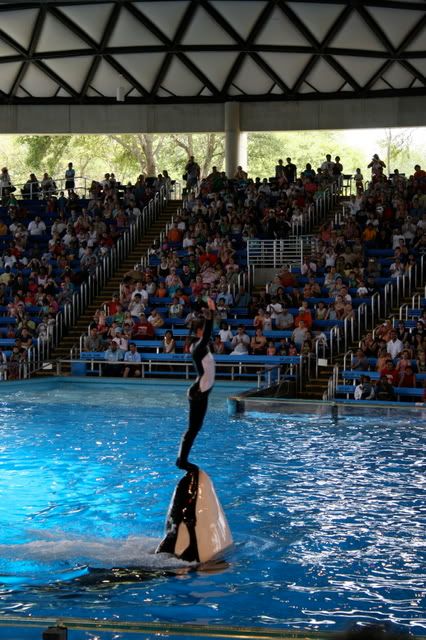 Our children all said they wanted to be Shamu trainers when they are grown ups, and I agreed. I wanted to stay in SeaWorld, and ask if I could get a job feeding and swimming with Shamu. The show was very powerful, it was just an amazing experience to see the beauty of an animal as big as Shamu.
We spend a total of less than 30 hours in San Antonio, but it felt like a whole week, we saw so much. We are already hoping, maybe someday we can go back and enjoy more what San Antonio has to offer.