Boho has arrived – a new magazine for bohemian women. I love magazines, and used to subscribe several different publications from Home & Garden to VOGUE, and from Yachts International to Architectural Digest. Yes, everything from do-it-yourself home deco to getting inspiration from the most extravagant homes around the world. I wanted to know what's happening on the runways – and how to get the "look" without spending a fortune. While of course dreaming, that one day I will cruise the oceans with one of the finds I already picked from the Yachts magazine. You know, just in case, if someday I really had a fortune. Lately I haven't been reading magazines as I used to – I tend to seek my news, tips, advice and fashion finds online, and thinking I'm saving the Earth too by not consuming the magazines. But a stroll at the Barnes & Nobles magazine section proved to be a fortunate one. I found a new gem – a new magazine just deputing with the first ever issue. Boho. For Boho Girls.
But who is the mysterious Boho Girl? The magazine reveals..
… I say: me! Boho's pages (
and I should mention: the non-glossy pages, since the magazine is made of 100% recycled paper
) are filled with the things I just adore. Fashion made of recycled materials, flea-market-find-outfits, the newest and trendiest shoe obsessions, make up tips for the new me, runway reports, interesting interviews..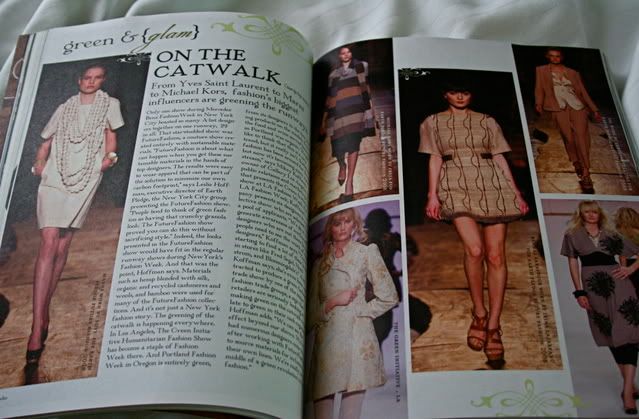 …features of handmade jewelry, real life style interviews, inspiration and everything for a girl who wants to embrace the green living while being ultimately trendy.
… and an invitation to be part of the magazine! "Think you have great personal style? We are looking for real girls with individual style." The magazine is looking for girls like you and me to show the unique styles of ours for a chance to win a feature in the Boho magazine. If you think you've got individual style, contact
Boho magazine
.