Photo: ABC/KELSEY McNEAL
I have to admit… before the last season of
Dancing with the Stars
, I had no idea who
Brooke Burke
was. In fact, when I heard she was going to be in the same
VIP event
with me on Tuesday, I still had to google her, just to make sure I remembered the DWTS star's name correctly… But now I have three reasons, why am very excited meeting her.
1. Brooke Burke won the Dancing With The Stars.
Me and my kids are huge fans of
Dancing With The Stars
, and the show makes me want to be a Star, just so they could ask me to be on the show. I did ballroom dancing when I was a kid until I was around 18 years old, and just love, love, love dancing. You could just tell how passionate about dancing Brooke is too.
2. Brooke Burke is a Mompreneur
Brooke, a mother of four, has her own business
Baboosh Baby
. Her products are every mom essentials, like stretch-mark prevention oil and belly wraps. See, she wants offer moms the best products available, just like me.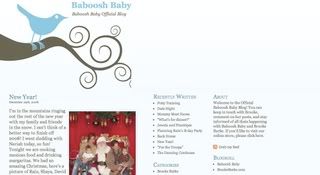 3. Brooke Burke is a Mommy Blogger
I kid you not. Brooke has a
Baboosh Baby
blog, where she shares her DWTS experience, her journey of motherhood and even potty training success – just like any other mommy blogger. Well, almost, if you don't count in that the rest of us aren't TV stars nor dancers in the DWTS (yet – ABC, maybe next season?).