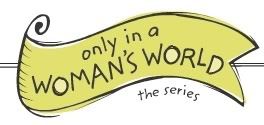 As promised… more details about the Frito-Lay event in LA. I was invited to a Frito-Lay factory tour and a VIP red carpet event hosted by Brooke Burke! Best of all… my girlfriends are coming with me!
Read what the invitation said:
Frito-Lay is launching their first campaign inspired by women that illustrates something we usually don't see celebrated – every lovable bit of our womanly selves, from our quirks to our most genuine moments. We'd love for you to take this journey with us and participate throughout the year as we roll out this campaign and new products that are both indulgent and nutritious, developed exclusively with women in mind. To start, we'd like to invite you to a VIP red carpet event in Los Angeles on Tuesday, February 24. Our special celebrity guest will host the premier of "Only in a Woman's World," the new animated series celebrating four friends who humorously experience everyday "that's so me" moments about topics like diet, beauty, snacking, exercise and body confidence.
The site is brought to you by Baked! LAYS and FLAT EARTH snacks, and I have a feeling I will learn much more about these on my trip to California. I have tested some of the
Flat Earth
snacks, and they were chosen to my
top 3 healthy road trip snacks
, me and my kids liked the Apple Cinnamon ones.
Watch the trailer for Only in A Woman's World:
You can check out the four different types of women at the
A Woman's World
site, I wanted to feature three friends, Lori, Christine and Andrea who are coming to this trip with me! When I was in BlissDom, I actually shared a room with both Lori and Christine, whom I have known for a long time.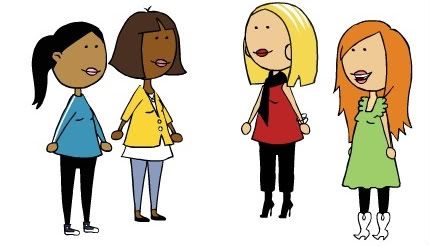 Lori
, aka
@ACowboysWife
, who really is
A Cowboy's Wife
and shares her life at the ranch in her blog, and also treats us with
My Wooden Spoon
blog where you can find everything from easy to cook recipes to more exotic dishes from the ranch. Lori is also known for her photographer talent and a little known fact of Lori: she has the largest makeup collection I have ever seen (and yes, it makes me green!).
Christine
, aka
@YoungMommy
, the super (homeschooling!) mom of six, who writes about her life
From Dates to Diapers
while offering great tips of the latest and the greatest products for families. I love Christine's spirit and attitude, she is beautiful inside and out, and like many others, I wonder
how does she do it all
. Oh, but you know all this – because she is a real
mommy blogger superstar
.
Andrea
, aka
@MommySnacks
, well, let me tell ya, she is a whole another story… Andrea helps moms at her site
MommySnacks.net
(remember, it's .net, because .net is the new .com like Andrea says) offering zero calorie snacks of life, including on topics like deals, diets, faith, cooking etc. I had the opportunity to meet Andrea in person for the first time at BlissDom, and oh my goddness, is this gal funny or what?! I can not wait to spend more time with this witty pretty woman!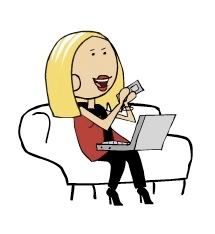 You can follow all four of us on
Twitter
, we will be blasting updates of the trip so you can virtually join us.