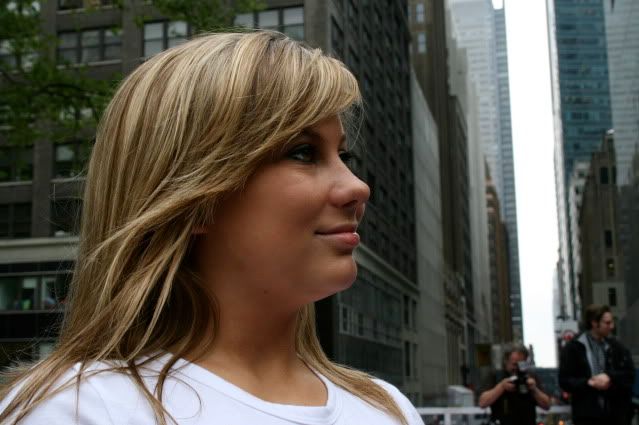 We are huge Shawn Johnson fans in our house, she is such a great athletic role model for kids, absolutely adorable and so talented, an Olympic medal winner! Kids and me have been rooting and voting for her during this season's Dancing With The Stars, and she is one of the three finalists still on (keep voting!). I had a change to meet Shawn Johnson last week while she attended to the Bed Jump in Bryant Park, NYC, part of
GetAFreeNight.com
promotion.
I asked Shawn how she lives life to the fullest and what kind of tips she would give for kids who want to achieve their dreams. Shawn told me she started gymnastics when she was 3 years old, and she has loved it ever since, and wants to encourage others to do what they love and are passionate about. Her tip is to pick one thing that you are passionate about and stick with it, and I think it's a good one, not just for our kids, but us moms too. Speaking of moms, I love that Shawn's mother travels with her all the time, she is a common sight at the DWTS audience as well. You can only imagine how much this mom has worked to make her daughter's dreams come true and I have a huge respect for her.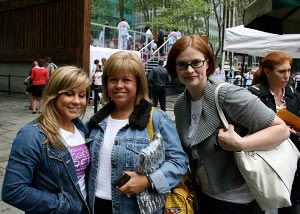 When you are ready to hit the road and travel with your kids… remember the Free Hotel Night Stay offer from
GetAFreeNight.com
. Stay two nights now and get a free hotel stay later! Here's how it works:
Join Priority Club® Rewards
and register for this offer today. Stay any 2 nights from 4 May – 3 July 2009 in several of the hotels listed in the site. Get 1 FREE night to use from 3 July – 26 December 2009. You can earn up to 4 free nights and use your free nights at one of over 4,000 hotels around the world.