RealChocolate.com
and get your coupon!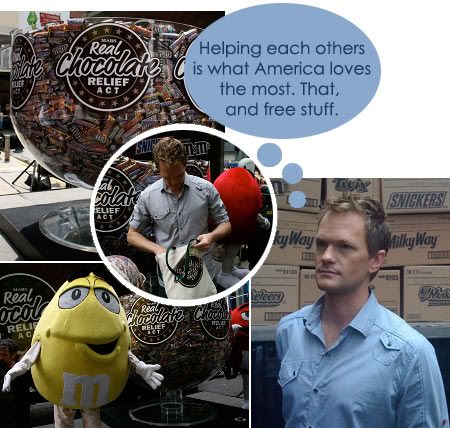 Last week Mars announced
Mars Real Chocolate Relief Act™
, an effort to make our nation happier by giving away
free chocolate on every Friday from now on until September 25th
! Neil Patrick Harris and M&M's official spokepersons, Red & Yellow were in the Times Square M&M WORLD last Thursday kicking off the Mars Real Chocolate Relief campaign. Neil Patrick Harris said he was happy to support such a fun cause of giving free chocolate – everyone loves chocolate, and everyone loves free things. He said he doesn't eat chocolate every day, and likes to keep his figure. He said he works out daily, and also takes circus performance classes to stay fit and dreams on being a member of Cirque Du Soleil some day. We'll see how that goes, but at least Neil Patrick did great job joggling almost 20,000 packages of free chocolate to New-Yorkers on Thursday.
FREE CHOCOLATE EVERY FRIDAY
You can say TGIF even with a better reason on every Friday this summer and get your free M&M'S®, SNICKERS®, MILKY WAY®, TWIX®, DOVE® or 3 MUSKETEERS® chocolate bar. You can get a free coupon for chocolate every Friday, and they are given on first come, first serve basis, starting at 9 AM EST on Fridays, one per person, one per week. Mars started with 250,000 coupons last Friday, but they were gone so fast that on Friday, May 15 Mars will be giving away 500,000 free Mars chocolate products at
RealChocolate.com
. The free chocolate coupon will be mailed to you.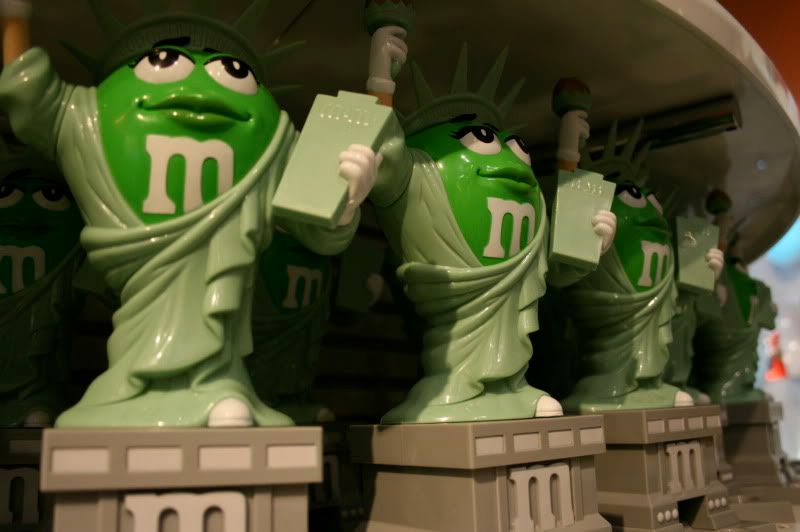 Don't you just love when chocolate goes patriotic?

Every Friday at 9AM EST Mars is giving away FREE CHOCOLATE – click to