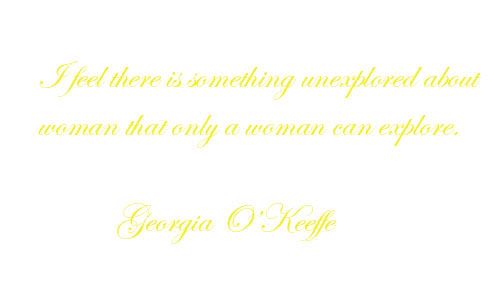 Fashion Week is already focusing on next summer's fashions. Flower prints are traditionally for summer, but I'm inspired by Georgia O'Keeffe's flower art and while fall is just starting, it is not time to abandon all the flowers. Let me explain… Flower dresses are for summer, but this fall bring the flowers in:
Bracelets. Rings. Pins. Brooches.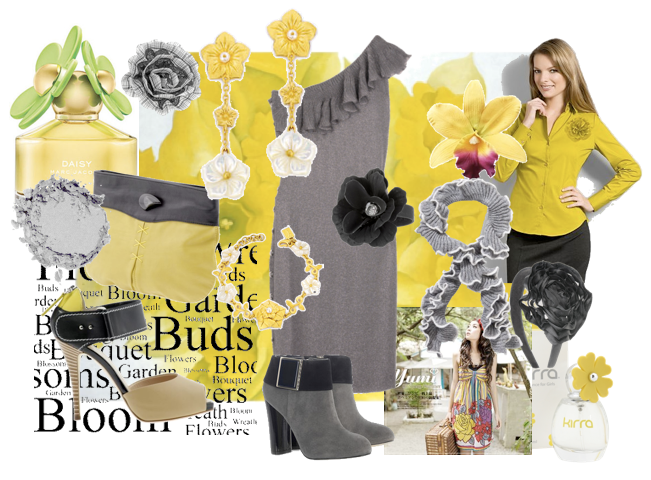 Other flirty fashion trends for Fall '09: – Ankle boots. – Ruffles! Ruffles in shirts, scarfs and even dresses like pictured. – One shoulder dresses. – Smokey eyes and long eye lashes. – Flirty flower perfumes. PS. Check out Erika's post from the
Pamella Roland fashion show
at Fashion Week, the collection was inspired by Georgia O'Keeffe! Just by commenting, you could win $200! Watch Lifetime original movie
Georgia O'Keeffe
on Saturday Sept. 19 at 9PM ET/PT and come back and tell is O'Keeffe inspired you!