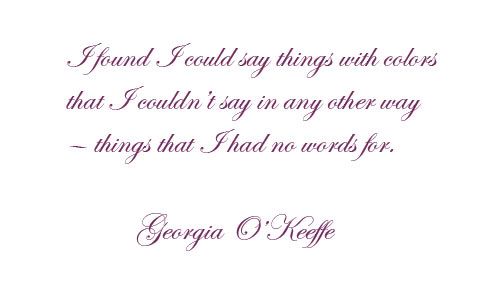 Picture courtesy of Lifetime
In the spirit of Fashion Week, I wanted to post fashion inspiration in Georgia O'Keeffe's style. While her personal clothing style was nothing like this – I wanted to create outfits inspired Georgia O'Keeffe's paintings and that reflect her art and her lifestyle.
Bold. Modern. Colorful.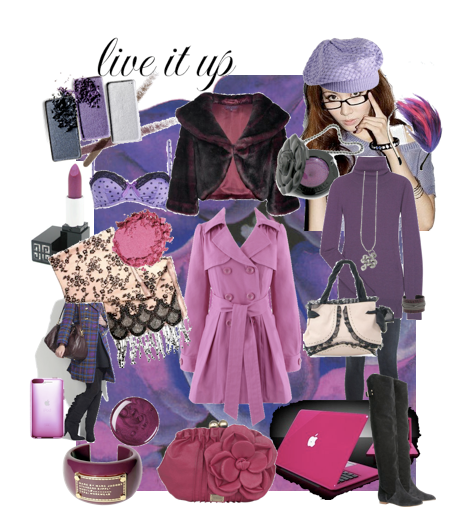 Here are some of my favorite fall '09 fashion trends all in one picture.. – Color purple – Trench coats are in every fall, right? Try it in a new color this fall, or even in plaid. – Wraps and scarves. – Turtle necks, and chunky long sweaters. – Leggings or legging-thin jeans. – Over the knee boots. – Big bracelets and cuffs. – Feathers in accessories. – Flowers and bows. – Oh, and don't forget to fashionize your phone and laptop! Check out Erika's post from the
Pamella Roland fashion show
at Fashion Week, the collection was inspired by Georgia O'Keeffe! Just by commenting, you could win $200! Remember to watch Lifetime original movie
Georgia O'Keeffe
on Saturday Sept. 19 at 9PM ET/PT.