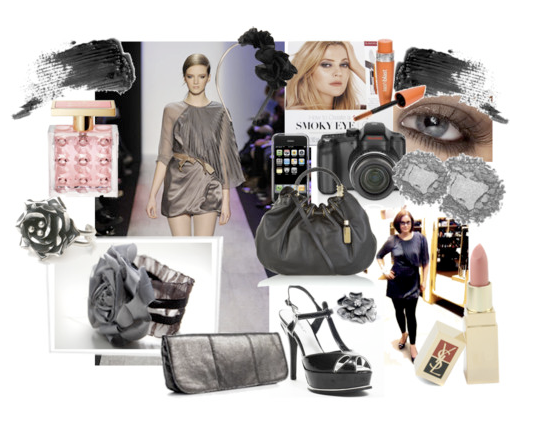 I can not keep it as a secret anymore.. I am going to experience Oscars®! Or let's say, weather permitting… We've had such winter and snow storms in New York the past four days (yes, while we were gone and skiing in Colorado) that kids school is still cancelled today, possibly tomorrow too. There are 11,000 people in our county without power, and if more bad weather comes and that would happen to us too, I wouldn't leave my family here in the cold, literally. The 82nd Annual Academy Awards® gala is held at the Kodak Theatre, and I am invited as a guest of Kodak's. And not actually IN the Academy Awards® gala, but sitting in the bleachers. I will be checking out everybody who is somebody arriving to the gala on the red carpet . Nevertheless, I have been receiving emails and mail from
The Academy of Motion Picture Arts and Sciences
, including an invitation to The 2010 Oscar® viewing party at the El Capitan Theatre.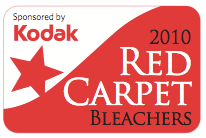 Kodak has a long history with the Academy Awards®. Kodak established its Hollywood technical center in 1927, when the Academy of Motion Picture Arts and Sciences was founded. It symbolizes Kodak's role in developing of the film industry's technological innovations and a key to Kodak's collaboration with the motion picture industry. It comes as no surprise that many of the Oscar® winning movies have also been filmed on Kodak film. You can read more fun facts about
Kodak's involvement with the film industry
. I have been preparing to my Oscars® debut by watching most of the nominated movies. Tough job, but someone has to do it. And yes, in a true Hollywood style, starving myself trying to fit in a smaller dress size, shopping for Spanx and clothes, and getting my hair done. While the bleacher babes don't really need to dress up, how come I could go to even near to Oscars® and
not
shop for a new outfit (or two, just in case, you know)?
Here is my packing list for the Oscars so far…
BCBG Max Azria dress & leggings. BCBG Max Azria accessories – rose bracelet & large statement ring. Coach high heel platforms
(I need to get some flats too..)
. Hollywood by Michael Kors perfume
(well, it's in my to-buy list)
. Makeups to create the smoky eye look with nude lips. Camera, video camera and an iPhone for documenting the event.
(Need extra battery for iPhone!)
Zone Perfect snack bars to keep energy up – it will be a long day!
Help! What else will I need?
I've been planning, giggling and virtually shopping together with
Sugar Jones
,
Melissa, the Consumer Queen
and
Miss Lori
and can't wait to see my girls at the bleachers on Sunday. I am really looking forward sharing the experience with them, and a handful of other bloggers including
Wayne Sutton
,
SoCal Mom Donna
(she even compiled a
Twitter-list
where you can easily follow our tweets from red carpet),
Steve Garfield
, and of course the fabulous
Jenny from Kodak
. Also, I can't wait to see if
Sweatpants Mom
will be wearing sweatpants – or a bathrobe. Oh, what a fun ahead, you know, if we don't get snowed in…