DIFFA
2010 is the natural and eco look. It's nothing new, and I hope and believe that green living is here to stay.
Four NYSID students created this "cradle to cradle" concept focusing on sustainability and modern aesthetics. The table design and the booth was almost entirely made of salvaged materials.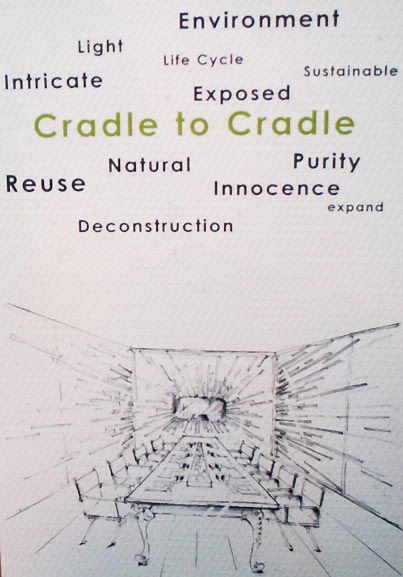 The materials used were recycled lumber and low VOC paint, even the dishes were biodegradable sugarcane tableware and the utensils bamboo. The purpose of this table setting was to promote the concept to "leave and imprint and reduce the footprint."
The origami flower centerpiece illuminates as the center piece and is a perfect symbol for organic design. Origami was used in other table settings as well, like at the 2 Michaels table, the simple napkins were folded origami style, and also the 2 Michaels table was illuminated by a delicate paper tower.
I love the modern rustic combination of rustic wood and fibers against the delicate white origami paper and white linen.
DIFFA's DINING BY DESIGN 2010 was hosted during the Architectural Digest Home Design Show in New York City in March. Read all of my posts featuring

DIFFA and the Architectural Digest Home Design Show

.

One of the design trends I spotted at