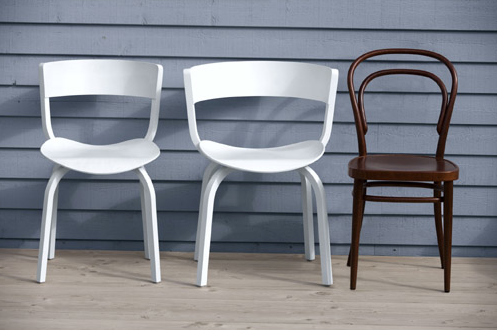 Now if ever it is time to bend it like
Beckham
Thonet. Thonet's classic chairs are in, and Thonet's name is starting to pop all over, Thonet even designed some elements for the
2011 Volvo C70
. Thonet of Germany is known for bending of solid wood and especially known for it's chairs. Michael Thonet developed and perfected a wood bending technique during the 1850s and it made serial furniture production was possible, the technique is still used today. It took him over 20 years to perfect the technique, and the end result, the one of the most known Thonet chairs, the Viennese café chair, is still a popular design today.
The Viennese café chair was revolutionary not just for the wood bending design, but it was designed to be mass produced. Thonet was a pioneer, and no wonder that 150 years later, the company still carries Michael Thonet's innovative design legacy.
I'm sure the Viennese café chair isn't the only product you recognize from Thonet. The classic bar stool and the tubular steel chairs are the other Thonet classics known world wide and still loved today.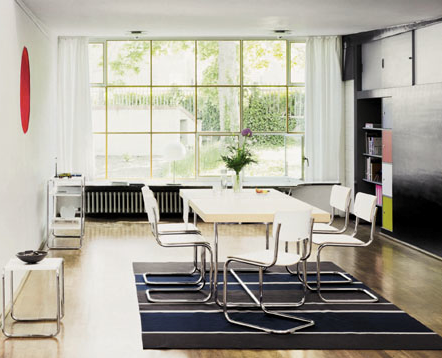 In addition to wood bending – Thonet masters the steel bending and is also a pioneer in the tubular steel designs. One of the most well known chairs is the Thonet S 32 / S 64 designed by Marcel Breuer in 1930, and is a mix of tubular steel, wood, and wicker. While the original Thonet pieces were available only in few colors/finishes, now the company makes their most popular styles in more finishes and colors.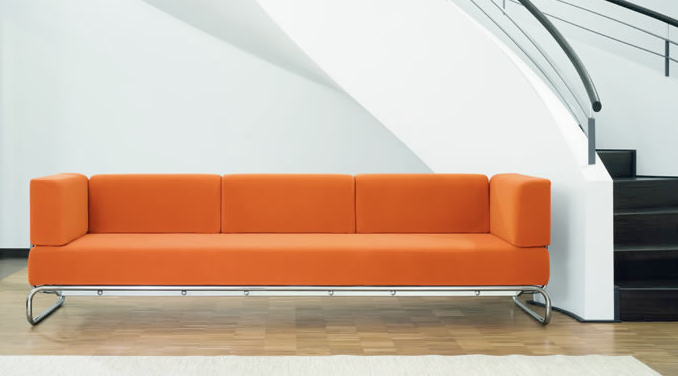 GET IT NOW
Get your Thonet – or one of the Thonet inspired looks like these..
1.
Vienna Side Chair
from Crate and Barrel $119 is produced in original Thonet factory. 2.
Tylösand fabric sofa
from IKEA $900 may be far from Thonet's sofa… but it will be the one you can afford even if you don't think you will keep orange forever. 3.
Bistro Chair
from Pottery Barn $139 4.
Vitra Miniatures – Stuhl no.14 Chair by Michael Thonet
at All Modern $210. 5.
Tobias chair
from IKEA $99 is plastic but has the Thonet inspired tubular steel design.