This is a guest post by my friend Carita Varjonen. She was so nice to share her trip to Nice with us!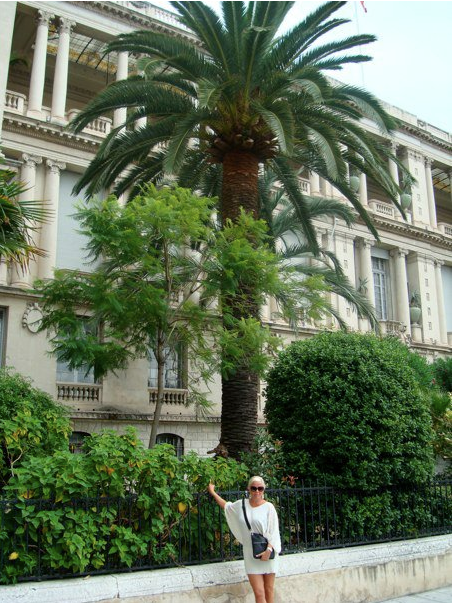 Nice – a good choice!
Colder fall weather was creeping on us in Finland, and while others were pulling on their gloves on the cold mornings, we packed our sunlotions in our bags and followed our friends' recommendation and took a short three-hour-flight from Helsinki to Nice, to the Mediterranean paradise in the South-East France in French Riviera.
Bonjour!
On the first morning we woke up early, we wanted to see how the city wakes up, and we headed to Place Magenta, and the Fontaine Terrazze between Rue Massena and Rue Libertè. Fontaine offers amazing panninis, omlettes and drinks, no wonder why our friends said Fontaine is like a living room for them. We watched as the streets woke up to life, people starting their days by rushing to work and the nearby beach, jogging or going to enjoy their breakfast. We were in no rush, we enjoyed the athmosphere while sipping our cafe Olès in the warm morning sun. Celebrities sit in the same spot often.
Lunch Time
Lunch time in Nice follows the rest of the Europe, and I recommend you'll get your lunch before 1 PM, if you want to get a table, lunch is over already by three o'clock, and the restaurants won't open until seven for dinner. The locals recommend
Sole Meunière
, dover sole is one of the most delicious sole fishes, and it's delicious when fried simply in a pan with butter, paired with a lovely wine. You'll get the best dover sole under Casino Ruhl, going down the stairs to a place called
Ruhl Plage
.
Espressos at Masséna!
My friends have Nespresso machines and are always saying how easy they are and how delicious coffee they make and even the smell of coffee is so good. We can't buy Nespresso machines in Finland yet, you can get them in Sweden, Denmark and Norway, but Finland's coffee culture is a little behind with the Nespresso trend. Place Masséna in Nice is a Nespresso paradise. Two-story store at the plaza, under the arch was full of Nespresso machines, hundreds of different flavored pods and chocolates paired with the coffees. Wow! We got our Nespresso machine, coffee pods and chocolates, and we sat down at the espresso bar in the store and drank shots for our new coffee machine!
Cours Saleya Flower Market
After our coffees we headed to the old town's Cours Saleya Flower Market, which took our breath away with its scents, colors and the simple features. I could fall in love with the Mediterranean diet and food. In addition to using a lot of olive oil and fish, the whole wheat, vegetables and the legume variety, not to even mention the fruits – it speaks to my heart, or should I say, takes care of my heart!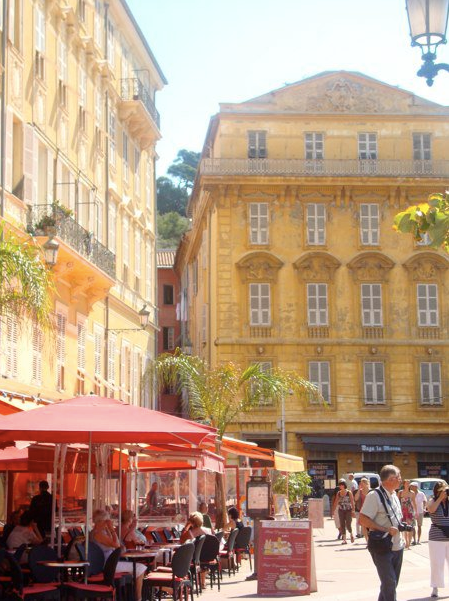 Speaking of food – there are restaurants right next to one another next to the Flower Market, and we made a reservation to eat at the
Le Safari
. The seafood risotto with wine prepped us for a good night's sleep and we headed back to our hotel
Nice Riviera
, which is centrally located, close to the main street close to the old town.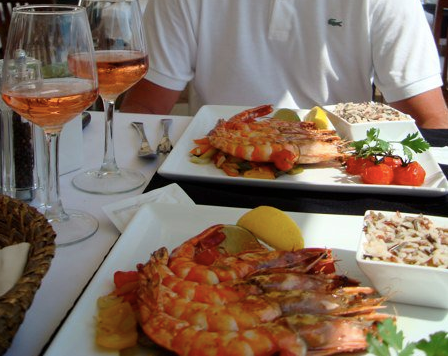 Bonne nuit
for now, next week I will continue with more travel tips to Nice, France!
Guest post by Carita Varjonen. Carita is a marketing director of soccer team FC Inter Turku and Veritas Stadion in Turku, Finland. A wife and a mother to 11- and 14-year-old girls Åsa and Sofia.