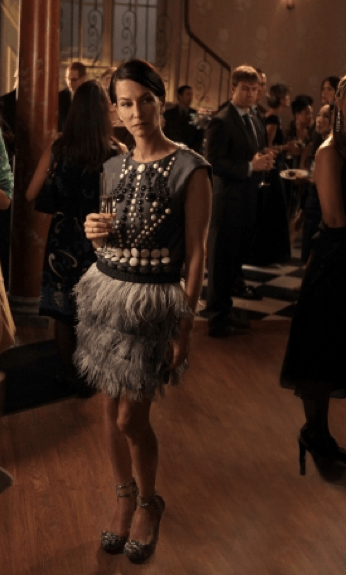 Any Gossip Girl fans..? Blair is celebrating her birthday in the "War at the Roses" episode of Gossip Girl airing...
The neighborhood where we live comes with a club house and a free gym that I could use 24/7. Well,...
I created this recipe for Shrimp Scampi with Zucchini and Tomato Pasta last year during the summer gardening season as...
I kissed the penguin. I have been wanting to visit the Ice Hotels in Scandinavia for a long time, yet...
Here are some pictures from GANT fall 2010 home collection. Homey, classy, cozy. What do you think? photos: GANT...
Like I just confessed yesterday – I love Mulberry and Mulberry is indeed making a bigger splash in the US...
I don't know if you have noticed but I have been featuring quite a few bags from Mulberry lately. I've...
Dawn Sandomeno and Elizabeth Mascali of Party Bluprints. One of my absolute favorite blogs is Party Bluprints Blog, and I've...
Pumpkins are everywhere this time of year. You can find them at grocery stores, farmers markets, and pumpkin patches. Pumpkins...