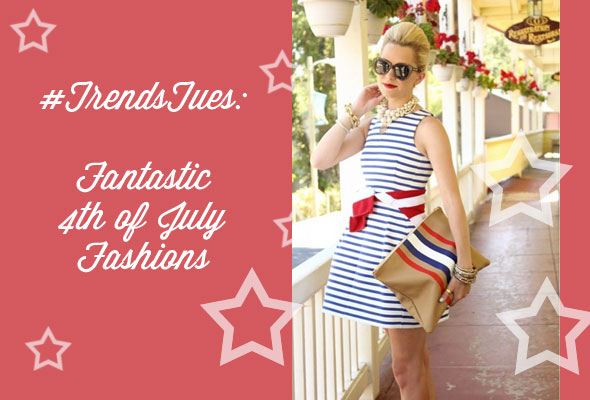 Happy 4th of July! I've been so busy cleaning the house, pruning the yard, planning the menu and starting to bake and cook for tomorrow's big party that I have entirely forgotten to buy anything new for 4th of July to wear! I did splurge on an amazing bathrobe though from Newport Collection when I was looking for patriotic pillows for our back patio from the
Newport Collection line
. Since we are celebrating our 4th of July in Sweden – no fireworks for us. So after the guests have left, we'll fire up the sauna and I am planning on having an ice cold drink relaxing in the back patio wearing the bathrobe.. but I swear, I will be pulling together a nice outfit for the party – right from my closet!!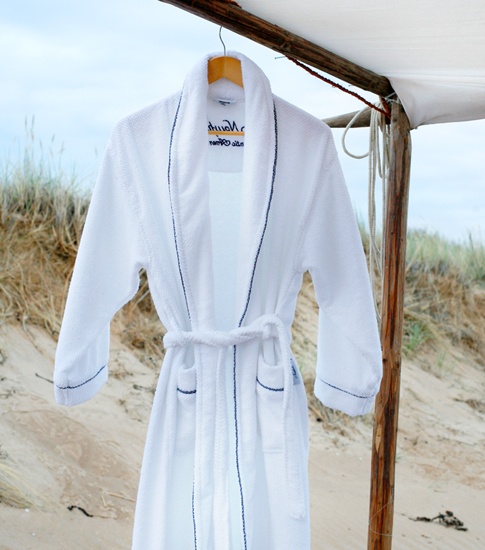 Right now I'm looking options from a little red dress (tad too preppy?) to navy-white striped tee with white linen pants (tad too sailor?) to relaxed blue and white maxi-dress with red accessories. I also have a killer blue and white polka dot scarf I'd like to wear. I won't be sporting stars in any shape or form, but it's OK – you don't have to look like the American flag to be dressed up in the Independence Day spirit. Join Ali Levine and I today (and tomorrow) to share your 4th of July outfits! Tweet us with #TrendsTues or leave a link to your Pinterest board here. And check out some 4th of July fashion inspiration here..
Source:
htotheb.polyvore.com
via
Kara
on
Pinterest
Perfect for fireworks! Combine stripes and polka dots instead of stars for trendier look.
Source:
atlantic-pacific.blogspot.com
via
Amanda
on
Pinterest
See? It looks cute. Stripes and polka dots. This is a little over the top, but you are allowed to go this far for the Independence day celebrations. Just don't repeat on other days.
Source:
avagracescloset.blogspot.se
via
Skimbaco
on
Pinterest
Spending the day at the summer house and beach? This outfit as seen on
Ava Grace's closet
looks amazing.
Source:
skimbacolifestyle.com
via
Skimbaco
on
Pinterest
Basically
anything GANT is perfect for 4th of July celebrations
. Go preppy and you won't go wrong creating the perfect 4th of July look.
Source:
laurenconrad.com
via
Skimbaco
on
Pinterest
Backyard BBQ, easy-going, no fuss? This outfit seen at
Lauren Conrad
is comfy yet pulled together.
Source:
lecode.tumblr.com
via
Skimbaco
on
Pinterest
Bring back sexy for 4th of July.
Source:
breakfastatyurmans.tumblr.com
via
Evelyn
on
Pinterest
Go preppy or go home.
Source:
impressionsnwa.com
via
Mary
on
Pinterest
It really is this simple.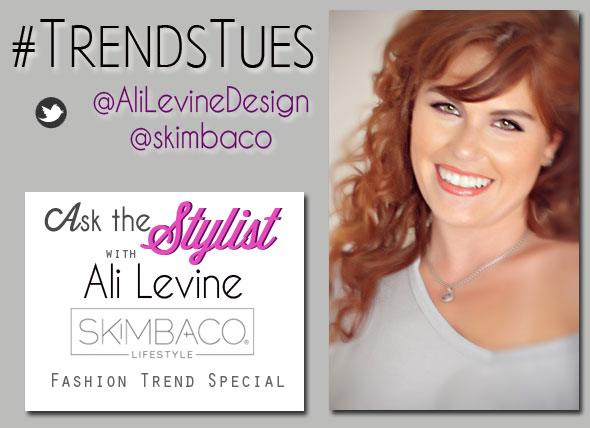 Ask the Stylist with Ali Levine
" I love my America, I love my Freedom". – I love my freedom to wear whatever I Want! What are you planning on rocking for the 4th?! Let's see those outfits! Don't have time to shop, no problem, put an outfit together from your closet! Tweet us your clothes, will help you get in the spirit!
Fashionably Yours, Ali You have a change to tweet with New York-born Hollywood-based stylist
Ali Levine
and ask her tips for dressing up for 4th of July and share your patriotic outfit finds. Use hashtag #TrendsTues on Twitter and tweet to Ali
@AliLevineDesign
on Twitter.