Great way to see Southern Europe
Last week we featured some of the highlights of
Disney Cruise Line's US cruises for upcoming year 2013
, and today
I'm featuring a dream vacation to you: Disney Cruise in the Mediterranean Sea in Europe.
Think of romantic boulevards, historic buildings, bustling bazaars, iconic locations like Rome, Nice and Venice, sun-drenched islands and the alluring blue Mediterranean Sea, you will enjoy a world-class family vacation with legendary Disney customer service. There are so many reasons WHY to go next summer, but let's start with our personal reasons before I even get to the details of these amazing cruises.. Have you ever dreamed of a dream vacation in the Southern Europe, visiting the French Riviera, Italy and see the alluring Venice and the beautiful Greece islands? And then you start doing an overwhelming online search how to make that dream come true, and suddenly it all seems impossible, lot of work, super expensive, and there are just so many questions and worries you have how to actually make it all happen. I get that. I feel the same way sometimes just trying to find places to visit two hours from home! So many choices! I often find myself hoping someone had already done the legwork for me, and I'd know exactly where to visit, where to eat, play and sleep – and yet NOT be in a tourist bus and with the same group of people that I don't even know for every day for one week, but actually spend time with my family, and just my family.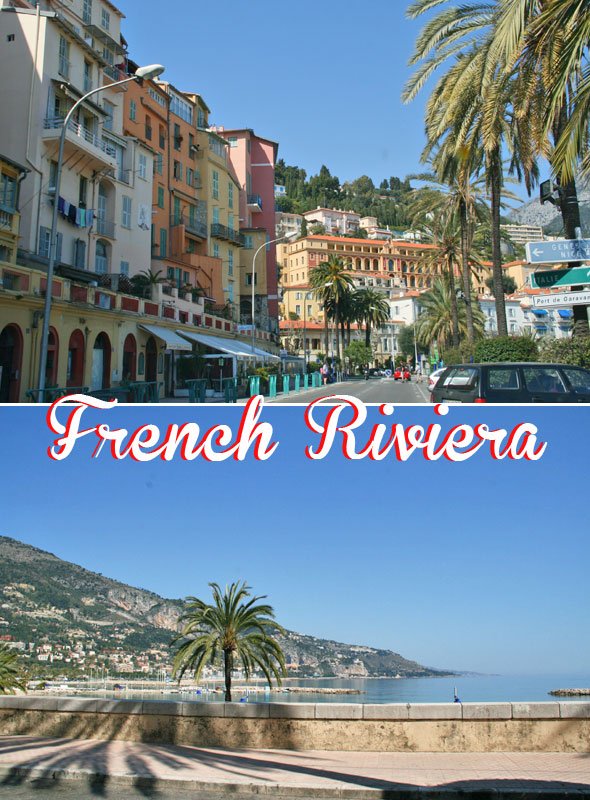 Exciting Adventure.. but Relaxing One. Yes Please.
I have another dilemma when thinking of traveling; I want to explore new and exciting, but I also want to just relax and not worry. Also, everyone in the family wants different things: one wants to go to DisneyWorld, one wants to relax and do nothing, one do exciting exploring and adventures, one is determined to do the dream vacation to Europe. The fact is… however fun, the
exciting exploring
can be very stressful with kids, and at the same time I don't know if our family is the
relaxing resort
-type either, can't imagine being in a same resort for one entire week (unless it's a ski resort), and that's why I think cruises are a great middle ground: you are on a floating resort with pampering, gourmet food, your bed is made every morning, and you can just relax AND you can explore the ports you are visiting, have exciting adventures for a day, see new places and feel the thrill.
Worry Free with World Class Customer Service
Think of traveling to Southern Europe this way. No worries they don't speak English in the hotel you booked online, and they don't have a room for the entire family, or you happen to find the only restaurant in Venice that serves horrible uncooked meatballs. Done both. There IS an appeal in adventure (trust me, I live this way) and the mishaps on travels make the best stories later on. If you know me, you know I love adventure, and you know when we go to Italy we ride the train, then rent a car and have a daily mission to get lost in Tuscany and find something new. We have done it, we love traveling this way, but yes, we have a bucket full of trips-gone-bad stories, we've slept in horrible places, eaten horrible food, and even bought tickets to fly home a few days early. And it's OK, because we are lifestyle travelers and stuff happens.
At the same time: sometimes you just try to have a relaxing vacation that everyone in your family has a great time, including you. And I mean, including me.
And ESPECIALLY when you feel like you
want to do a Once in a Lifetime vacation to Southern Europe, wouldn't it be amazing if there was a little Disney magic to make it all perfect?
There is. And fittingly, it's called Disney Magic, that's the name of the cruise ship going to the Southern Europe next summer. I have done both, I've been to Southern Europe and I have been on Disney Magic (on a sailing to Bahamas and to Canada last month), and I highly recommend both and the unique way of experiencing Europe with Disney. Granted I have never done a Disney trip to Europe, but putting these two together sound like the perfect family vacation everyone in the family would like.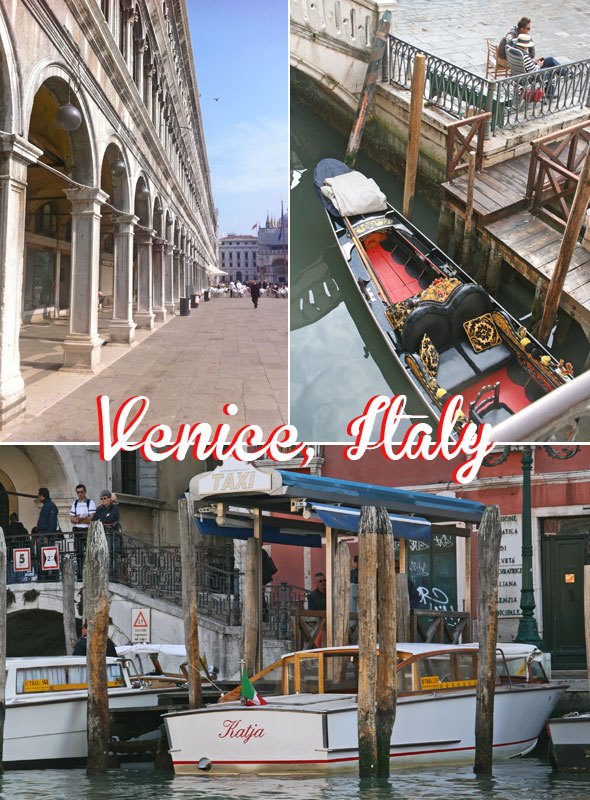 Is the cruise good bang for your buck?
Cruise, Europe, island, luxury… did I already lose you by thinking this is way too expensive? It's not a cheap trip, I'm not going to lie, but it's still doable, especially if you start planning it now. Actually when you look at hotel, food and transportation prices in Southern Europe, the cruise price gives you good bang for your buck. Of course you will have the flights to Barcelona on the top, but you can budget your trip very well ahead of the time, and there will be no surprise expenses during your trip. The cruise rates start at $796 per person for four-night cruises, $1,015 per person for seven-night cruises and $2,244 for 12-night cruises departing from Barcelona for a standard inside stateroom, based on double occupancy. I looked up a 4-night cruise for next summer for our family. Here is how much it would cost. Guest 1 Cruise Fare $1,784.00 Guest 2 Cruise Fare $1,784.00 Guest 3 Cruise Fare $596.00 Guest 4 Cruise Fare $596.00 Guest 5 Cruise Fare $596.00 Government Taxes & Fees $221.70 Total Price $5,577.70 Let's compare it to our last trip to Italy (our latest Southern European trip) and to a same time period of four days. We spent an average of $250/night for a hotel (nice quality, but not even close to the luxury of the cruise ship, and we did spend $400/night for a hotel in Monaco, they tend to be more expensive in Riviera), and an average of $250 a day for food eating moderately well (not the cheapest by any means, but also not the expensive a'la carte), making it only $2,000 for a four-day stay for lodging and food. But when you add (possible) rental car expenses, tourist attraction admissions, other transportation fees (train, taxi, gondola, toll fees), entertainment fees, tourist guide fees, the price jumped enormously. For example we paid a several hundred dollars for a train from airport to Venice and then to Tuscany, and then a few hundreds to private gondola/boat taxi fees during our stay in Venice. Just the one taxi boat ride from our hotel back to the train station in Venice was 65 euros, close to 85 bucks. Alternatively, car rentals are more expensive in Italy than in the US, and so is the gas. Renting a SUV for 4 days in Italy is around $600 not including gas. When you add all of that to the mix, an average 4 days in Italy cost us around $3,500-$4,000 (for a family of five). You can absolutely do it cheaper depending where you stay and what you eat, and especially if you don't do tourist stuff that gets expensive. But be prepared to pay for going in to see a church or going in to use a public bathroom in many places in Europe.
When you compare it to the level of entertainment, activities, the amount of places you will see, the high quality of food you will eat (especially with young picky eaters), you can not have the same level of luxury in Southern Europe for as low price as what the cruise is.
For example, we had two cappucinos, two water bottles, and a few biscottis at the Piazza San Marco in Venice in a nice cafe and it was $60. We did not eat in the same type of expensive a'la carte restaurants as on the cruise, we ate pizza, pasta and skipped appetizers to stay in the budget. If you think all of these – you really get your money's worth on the cruise. Of course the $60 coffees were worth it as an experience so you have to think of that too. I only used our trip to Italy as a guiding line, and France for example is much more expensive, while Greece is cheaper. I just wanted to give you an idea, and why I personally think the cruise gives you a good bang for your buck after you really drill down to all of the vacation costs.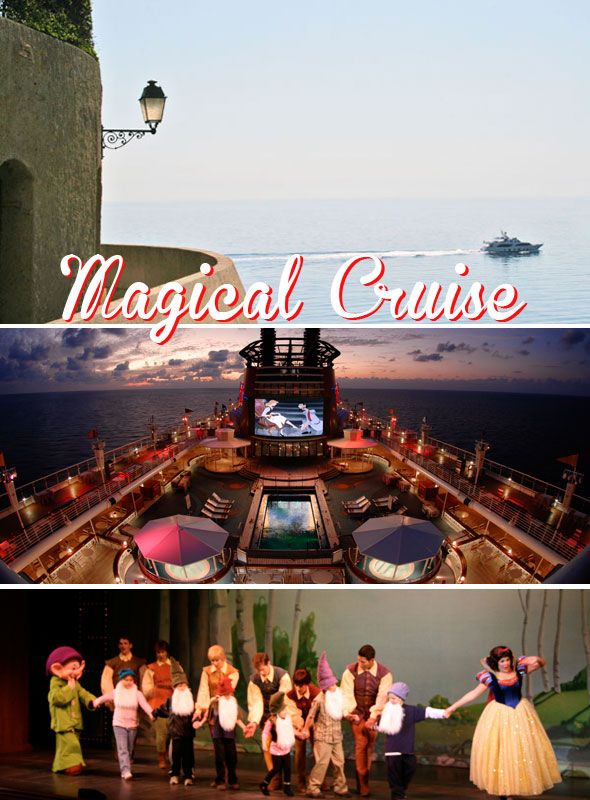 Cruise Details from Barcelona
Now to the details! Beginning June 1, 2013, the Disney Magic starts cruising in Southern Europe with new Mediterranean itineraries, including a four-night option and special 12-night sailings in addition to seven-night itineraries. You can see more details and pricing at Disney Cruise Line. The new 12-night sailings visit destinations such as Venice, Italy, and Croatia's Dalmatian Coast on one itinerary and Ephesus, Turkey and the Greek Isles including Athens, on another. Each itinerary will offer a sailing departing in June and another departing in July. All itineraries depart from Barcelona, Spain.
Four-night Mediterranean Getaway
Ports: Barcelona; Nice (Villefranche), France; Palma de Mallorca, Spain
Seven-night Mediterranean Cruise
Ports: Barcelona; Nice (Villefranche), France; Florence (La Spezia), Italy; Rome (Civitavecchia), Italy; Naples, Italy
12-night Mediterranean with Greece
Ports: Barcelona; Nice (Villefranche), France; Florence (La Spezia), Italy; Rome (Civitavecchia), Italy; Athens (Piraeus), Greece; Ephesus (Kusadasi), Turkey; Mykonos, Greece; Valetta, Malta
12-night Mediterranean with Venice
Ports: Barcelona; Nice (Villefranche), France; Florence (La Spezia), Italy; Rome (Civitavecchia), Italy; Naples, Italy; Venice, Italy (overnight); Dubrovnik, Croatia; Valetta, Malta Now… I am dying to do one of these cruises next summer – who is with me? Disney cruises are perfect for multi-generational traveling and going with friends and family. Kids can do stuff together, while adults play too. Wouldn't it be fun to go together? Disclosure: I have been on Disney Cruises as a guest of Disney Cruise Line, but also spent my own money for cruising with them, and my opinions are my own, and they have never asked me to post about the company. All photos are taken by me, expect the second last night picture of the deck.