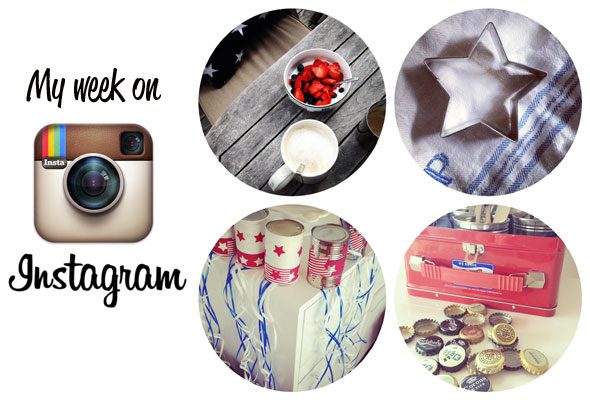 I'm back on Instagram and thought I'll start sharing my weekly "best" shots here as well. "Best" used loosely, it can be just my best moments, best ways I've lived Skimbaco Lifestyle – or which photos others have liked the "best". Please follow me on Instagram – you can find me as Skimbaco there. I'd love to see your photos and follow you as well. I'll be sharing only some of my photos here at Skimbaco Lifestyle, so please connect in real time on Instagram.
I LOVE using Instagram, and what I meant by "I'm back" – I have a new iPhone! Can you believe that I, the semi-iPhone-addicit, was without an iPhone from February 'til the end of June? In fact, I didn't even have a cell phone most of that time. I did use my old US-based iPhone whenever I had an access to wifi, but then my iGo charger broke, and we didn't even have wifi at home until end of May so there was that.. In every way possible, the stars were not lined for me and Instagram until I got a new phone. And of course – had to take a picture of the new phones.. (The other one is my daughter's, we got matching cases from the Disney Cruise!)
My Week on Instagram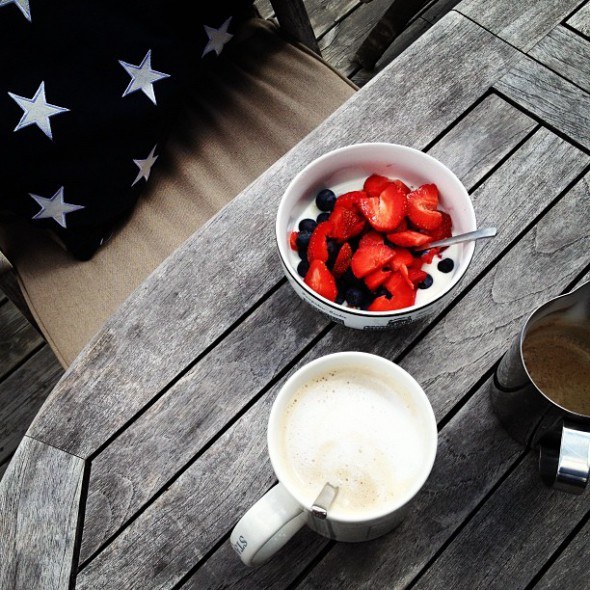 Red, white and blue breakfast in honor of 4th of July. Because that's what people do on Instagram, they share pictures of foods they eat.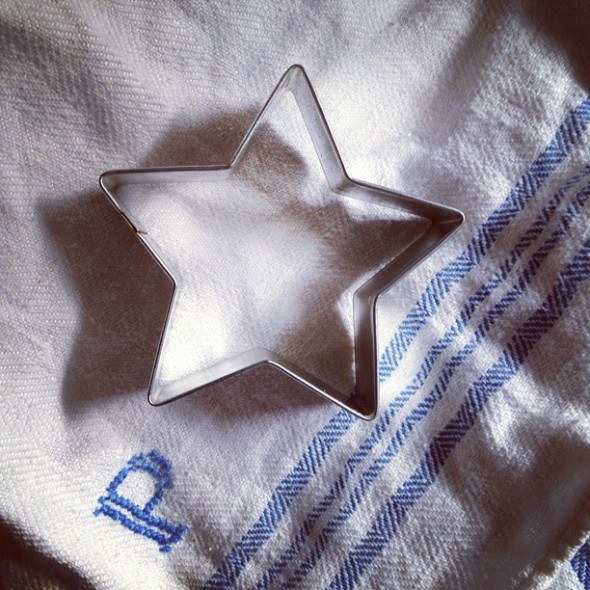 So.. I wanted to cut the watermelon in star-shapes for my watermelon salad, and went to several stores trying to find star-shaped cookie cutter. No luck — until I went through my own kitchen, and guess what I found..? Yeah, that.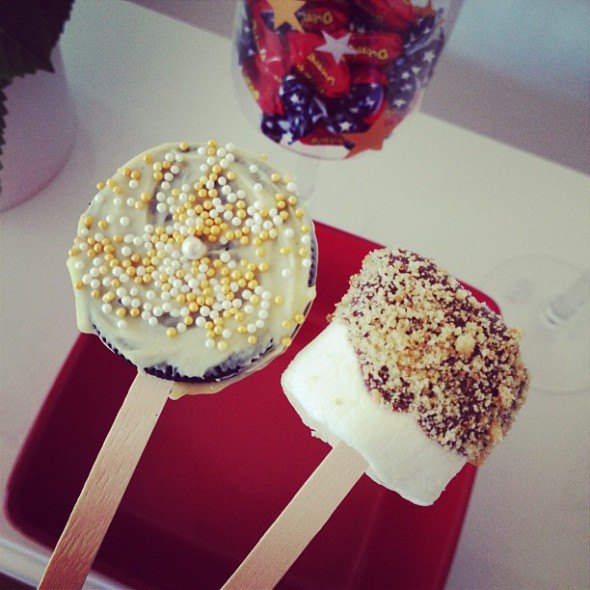 These were so much to make for our 4th of July party.. S'mores on a stick and white chocolate dipped Oreos. They were a huge hit in the party!
Kids and I made these 4th of July decorations and hung them to our tree and back patio.
The music didn't bother our neighbors during our 4th of July party.. it was the ROARING of the engine of this Corvette one of our guests arrived with. And Kristian's favorite part was getting a ride in this beauty.
I LOVE hosting parties.. and was so IN the moment that forgot to take photos during the party. And this is taken on the least favorite part of any party: during the clean up the next day!
How was your week and 4th of July? Are you on Instagram and can we connect there? I'd love to see how YOU live life to the fullest everyday.