10 Culture Experiences in Sonoma
While Sonoma Valley has much to offer in the way of wine tasting, sightseeing,
shopping
and
outdoor activities
, it's also a thriving cultural region. Whether your passion is music, art, theatre, history or all of it, you will find something to satisfy the Cultural Connoisseur in you during your visit. Having lived in Sonoma Valley for nearly 13 years, I'm well acquainted with an array of places to go and things to see, eat, buy and do. And I'm sharing them with you, making your next visit to Sonoma Valley full of variety by offering a series aimed at a specific type of visitor. My first article in the series focused on the
the best places for fashion lovers to shop 'til they drop
, followed by
the best outdoor activities in the area
. The series continues with the latest installment featuring the top sites for cultural experiences.
Top 10 Cultural Things to do in Sonoma Valley, in no particular order:
1. Walk around Sonoma State Historic Park
, located in the town of Sonoma. It includes several locations such as Mission San Francisco Solano, Toscano Hotel, Vallejo's Home and the
Sonoma Barracks, which I visited last summer
. Once you've taken in the rich history Sonoma has to offer, be sure to stop into the many restaurants, boutiques and wine tasting rooms around the plaza. Park fee is just $3.00.
1. See a concert
, listen to a lecture, take in a dance or theatrical show, or get your laughs at comedy act at the
Wells Fargo Center for the Arts
in Santa Rosa.
Last year I saw Kathy Griffin
with some friends of mine. It's a comfortable venue and rather intimate for its size. Ticket prices vary.
3. Visit Sonoma County Museum in Santa Rosa
. A Smithsonian affiliate, it features over 20,000 pieces of artwork and artifacts focusing on the history and culture of the region. Admission for adults is $7.00.
4. Have
an interest in airplanes and aviation history? The Pacific Coast Air Museum
will satisfy your curiosity with their museum and large display of a variety of aircraft including an F-15 that was the first fighter aircraft to arrive over New York City on September 11th, 2001.
I attended the dedication ceremony for the aircraft with my husband last year
 on the 10th anniversary of 9/11. It was quite a moving experience. Museum admission is $9.00 for adults.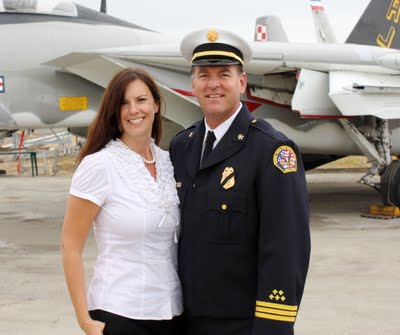 5. Head north to historic Fort Ross,
a California State Historic Park located on the coast. A Russian settlement established in the 1800's, Fort Ross is a designated National Historic Landmark.
Visit the website
for a complete guide of things to do such as touring the museum, various buildings on the compound, and area beaches. Day use fee is $8.00 per car.
6. Movie buffs will love seeing the schoolhouse
and other locations where
Alfred Hitchcock's "The Birds"
was filmed in the
coastal town of Bodega Bay
in 1961 (later released in 1963).
Tippi Hedren, who starred in "The Birds", often makes appearances
and gives autographs in Bodega Bay. Walking around the schoolhouse is free but tours are $5.00.
7. Visit the art gallery at Imagery Estate Winery in Glen Ellen
. Benziger Family Winery's sister winery, Imagery Estate, sets itself apart from the rest in more ways than one. All the wines are handcrafted in small production, are often an usual varietal, and feature labels that have artwork commissioned by various contemporary artists. The original works are hung in the winery's art gallery. Visiting the gallery and winery are free, but there is a small fee for tasting.
8. See Jack London's ranch
, where the famous writer lived from 1905 until his death in 1916. 
Jack London State Park
 has 26 miles of hiking and biking trails, self-guided and guided tours, picnic areas, a museum and horseback riding. Be sure to bring your walking shoes and a picnic and spend some time hiking around the ruins of the property. If you're feeling energetic, do the challenging hike to the top of Sonoma Mountain for some wonderful views of the Bay Area on a clear day. There is a park fee.
9. Are you a Peanuts fan?
If so, you won't want to pass up the opportunity to visit the
Charles M. Schultz Museum
.  See original
Peanuts
comic strips and books, among many of Schultz's personal items. Should you get the urge to go ice skating while you're there, just cross the street to
Snoopy's Home Ice
for a few laps around the rink and a hot chocolate at the Warm Puppy Café. Museum admission for adults is $10.00.
10. Take in a concert
 at the newly opened 
Green Music Center at Sonoma State University
. I recently attended a choral concert at sunrise on opening weekend to see my stepdaughter perform. It is a gorgeous venue with state-of-the-art acoustics, incredibly high ceilings and enormous windows. Ticket prices vary.
As you can see, there is no shortage of cultural destinations here in Sonoma Valley. From comedy to history, cartoons to concerts, art to airplanes, we have it all! The next and final article in this series is for the Foodie! I'll tell you my favorite places to feed myself, from the pricey to the cheap, in Sonoma Valley.