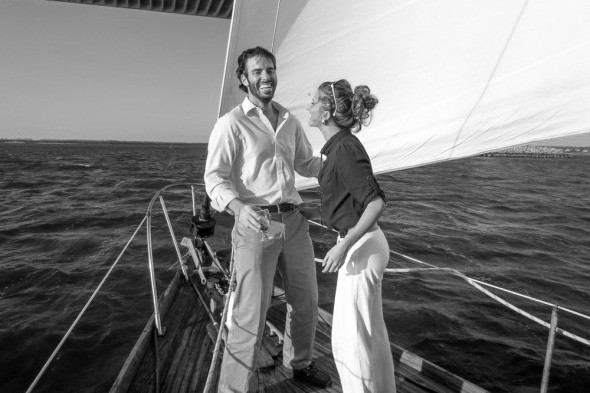 BROOKE & WILHELM GENN
Live:
Midwest, USA
Skimbaco Expert Topics:
Couples Getaways, Romantic Travel, Destination Weddings, Honeymoons & Romantic Staycations.
Featured Column at Skimbaco Lifestyle:
Nomadic Newlyweds
The Genn's Site
:
Nomadic-Newlyweds.com
Contact:
Connect:
INSTAGRAM
|
FACEBOOK
|
TWITTER
|
PINTEREST
Professional Background:
We are storytellers & photographers – Lovers of love, travel and art! We've been searching for and creating adventure since the moment we met – This thirst for life plays a key role not only in our relationship but in our business. While, between the two of us, we've once been involved in everything from economics and psychology, to design and culinary arts, our passion for living full lives through creatively sharing the world with others is what truly drives us. Telling a story that inspires you to embrace each moment is our ultimate goal. We've been writing about our travels and sharing images of our adventures since August of 2012 – Somewhere along the way a light bulb (that was once doing that fuzzy zip-zap flickering thing, you know?) finally popped on, shining as bright and clear as the sun on an cloudless day in Cairo! That's the moment we realized our passions, our loves and our goals all rolled into one beautiful calling – That's the moment we realized we were destined to be destination wedding photographers! (See what we did there?!) We're on a quest to live life to the fullest by surrounding ourselves with like-minded dreamers and lovers all over the globe, immortalizing the most important aspect of their grand adventure – their love story!
Location:
Between the two of us, we've lived in seven of the United States, and in three countries. Since we said "I do!" we have been bouncing around the Midwest region. We love this beautiful part of the country and enjoy calling such a serenely quiet place home as it seems to bring balance to the busy and occasionally chaotic schedule we keep!
Visit Nomadic Newlyweds's profile on Pinterest.
Visit Nomadic Newlyweds's profile on Pinterest.
What do you love about where you live now?
We love our quaint, quiet space in the Midwest – with a crazy schedule, and so much time spent on the go, it's a beautiful thing to recharge in such a peaceful environment!
Your best Skimbaco moment?
While our travel ups-and-downs make up most of our Skimbaco Moments, we're really savoring the excitement that is abuzz in our life right now! We're refining our goals and our big dreams are truly starting to take shape! One thing we are beyond excited about is incorporating destination wedding photography into our adventures – This phase of our life definitely finds itself somewhere at the top of our Skimbaco Moments!
Your ideal travel destination?
This answer changes everyday! We have noticed though, that a few destinations keep floating around the top of our "must-see-soon" list: Vietnam, Cuba and (more locally) Oregon are a few places we are ready to explore!
What's your favorite restaurant and why?
Foreign:
l'Archetto
. A charming gem tucked away in plain sight, just around the corner from the Trevi Fountain! It holds a special place in our hearts
and
our stomachs – Their pizza is second to none. State-side:
Abigail Street
. This spot never ceases to amaze us with their inventive, delectable, Mediterranean fare! If you're ever in Cincinnati, Ohio stop in and try the ricotta & local honey, the pan roasted quail, or anything for that matter! The menu is always changing and always amazing.
How do you define Skimbaco Lifestyle? What it means personally to you?
For us, living the Skimbaco Lifestyle is about embracing life's moments, big & small. It's about living full lives through finding new adventures together each day!
What does your ideal home look like?
Inside: A cozy space, filled with the lovingly curated collection of our beloved travel treasures…add to that a fireplace, each other, a bottle of wine & we have a happy home! Outside: Whether it's coastal or country, we love to have a nice outdoor area to enjoy the fresh air & entertain friends!
What do you dream of?
We dream of experiencing and embracing each moment of our life together, of surrounding ourselves with imaginative, life-loving friends and family to keep our spirits ablaze and ever-energized, and of continually living a story worth sharing!