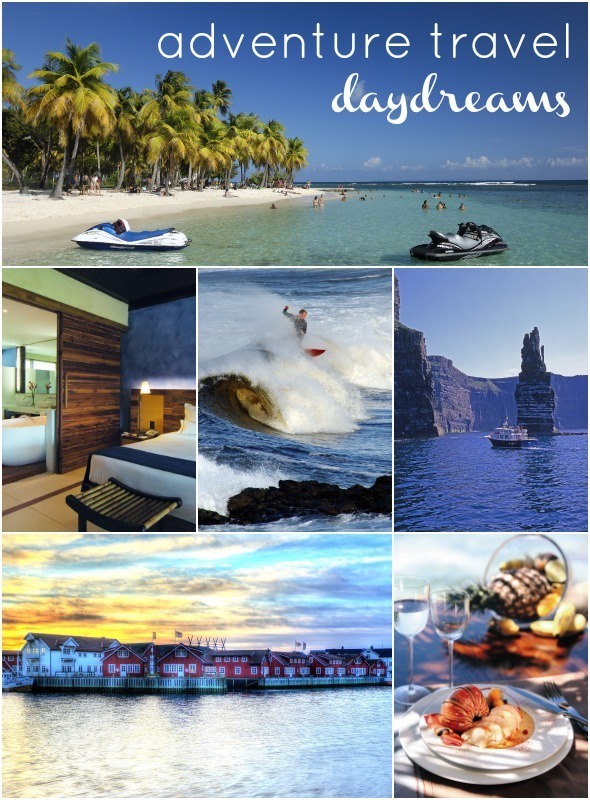 For me the turn of the year is always the time for planning the coming year, and especially the travels to come. Travel dreams turn into concrete plans, bucket lists become "to do" lists and my credit card suffers slightly from the many purchases of flight tickets. This year for us the start of the year sees mainly local travel here in Scandinavia with a quick visit to Berlin in March, while we are trying to decide what will be the "big one" for this year. Even though both me and my husband travel a lot due to the nature of our work and our passion for outdoors and kayaking, in the last two years we have had our feet firmly planted in Europe. Now it's time to brake free from the mold and dream and plan BIG. While not all of the destinations on my dream list are that far away from us here in Norway, what they all have in common is that you can experience something truly unique and that there's plenty to do around. Some places may be a tad more adventurous than others, but bringing children along should be no problem to any of these destinations. And to make the dreams one step more concrete, I also chose one place to stay for each destination. Now the only thing that I need to do is to get that credit card out, find flights and make the bookings. Exciting! But which one(s) will it be….?
What destinations do you have on your dream list for 2013 and do you plan to make those dreams come true this year?
For the Adrenaline Junkie: Queenstown, New Zealand
Why:
 As the adventure capital of the world, this resort town in New Zealand offers stunning lake-meets-mountain scenery and exhilarating activities such as canyoning, bungee jumping, fly-fishing, river rafting and kayaking. Queenstown is also the perfect base for exploring the South Island in more detail, and I could see us touring the region in a camper van for a week or so and then returning back to the city for a more luxurious stay. Resting might be difficult though with the abundance of exciting activities available!
Where to stay:
Azur (a member of Preferred Boutique)
provides unparalleled views of Lake Wakatipu, The Remarkables, and Cecil & Walter Peaks. Each of the luxury lodge's nine villas features a gas fireplace and a private deck with lounge area designed for guests to absorb incredible views and relax between excursions. If a break from sporty activities is in place, then relaxing in the hotel's spa, or participating on a private local area winery tour could be the perfect thing to do to rewind.
For the Sun Seeker: Guadeloupe Islands
Why:
 Guadeloupe Islands market themselves as the "Lands of all Adventures" and this is easy to believe when you look at the range of activities you can do on these five islands. Surfing, scuba diving, hiking and canyoning from the summit of La Soufriere volcano in the National Park or discovering the Cousteau Reserve from a sea kayak will all easily keep you busy for some weeks. What I also love about Guadeloupe is that ecotourism has been the key to the tourism development of the destination.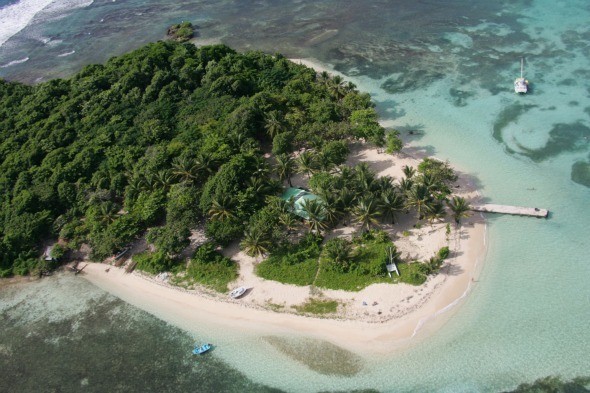 Where to stay:
La Creole Beach Hotel & Spa
 which is situated at the heart of a tropical garden, among palm trees, hibiscuses and bougainvillea and close to a beautiful beach of white sand. Located Between Basse- Terre and Grand- Terre the hotel is an ideal starting point for both active sporty holidays and relaxing by the sea while enjoying the refined Creole cuisine.
For the Ecotourist: Mata de Sao Joao, Brazil
Why go:
Home to Brazil's top ecotourism projects, this fishing village provides opportunities to learn about sea turtle conservation at Tamar Project, trek through the 600-acre Sapiranga Ecological Reserve, and drive down the famed Linha Verde.
Where to stay:
In the nearby fishing town of Praia do Forte, luxury travel and environmental sustainability merge at the 292-room
Tivoli Ecoresort (a member of Preferred Hotels & Resorts)
, where guests can connect with the lush surroundings during several ecological tours or relax and enjoy treatments at the on-site Thalasso Spa. There's also a fully packed program of activities available for the guests from yoga to water aerobics and beach volleyball, or you could take a class in capoeira. What better place to do that than in the birth country of this Brazilian martial art!
For Unforgettable Experiences: Lofoten, Norway
Why:
Lofoten
 is a stunning archipelago in northern Norway just inside the arctic circle. The islands are known for their small quaint fishing villages, beautiful scenery, whale safaris and nature-based activities from rock climbing to hiking and skiing. Being located so far north, Lofoten is also a great spot in the winter time for northern lights viewing.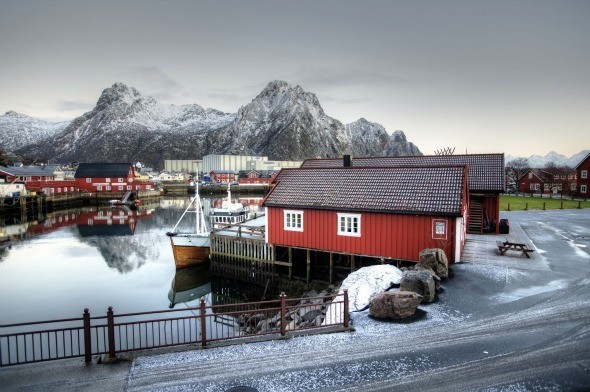 Where to stay:
Anker Brygge is a member of The Historic Hotels and Restaurants of Norway and it offers traditional style "rorbu" accommodation with a modern twist. Rorbu is a traditional seasonal cabin used by fishermen, and while the buildings are built on land, one end of the building typically rests on poles that reach up from the water. The oldest rorbu in Anker Brygge dates back to 1850, but all the rorbus are modernized to today's standards.
For Country Charm: County Clare, Ireland
Why:
 I feel like I'm cheating with this one as I visited County Clare in the autumn of 2012, but there was so much more left to see and do that I'm aching to go back. Hence this region could not be omitted from my dream list. County Clare is situated on the west coast of Ireland and it offers amazing natural attractions in the form of sheer cliff faces of the Cliffs of Moher and the mysterious barren landscape of the Burren. When it comes to activities anything from surfing to hiking and biking goes, and evenings can be enjoyed in one of the many charming atmospheric local pubs.
Where to stay:
Dromoland Castle Hotel (a member of Preferred Hotels & Resorts)
, located within a historical 16th Century castle is a luxury hotel with exceptional service and sophisticated amenities. The castle's 99 rooms each have their own unique style and flair and the hotel blends classic elements of the past with modern touches.
And before I sign off, Happy New Year everyone!! I hope you found some inspiration from these destinations, I for sure got quite excited about every each and one of them…
Photos, New Zealand: Tourism New Zealand / Fraser Clements /Glacier Southern Lakes Helicopters Photos, Lofoten: Bård Løken, www.nordnorge.com, Moskenes /Terje Rakke, Nordic Life, www.nordnorge.com, Moskenes / Espen Mortensen, esmofoto.no, www.nordnorge.com, Moskenes Photo, Anker Brygge: Morten Moe Photos, Ireland: Shannon Development / Brian Morrison 2010 / Nutan