Global Inspirations – bring the world home
Hi, I'm Reeta, the latest writer for Skimbaco. Come and explore the good life with me – I want to share the world of travel, home decor and other sources of inspiration with you. Global Inspirations will bring the world home for you, whether it's a travel destination that has inspired me, or interior design inspiration for your home. I will cover a nice mix of travel, nomadic living and interior design. Are you ready? First stop: the exotic island of Bali.
Traveling to Bali with Children
Some people told me Bali was overcrowded and a bit worn out. Others told me it was a great destination, especially with kids. Now I can share my views of this place and I'd say that it certainly is a paradise – with or without kids. Having three little kids: 3-year-old twins and a nearly 8-year old does put some restrictions on what you can do, but it doesn't take the fun factor away, or prevent you from having little adventures around the island.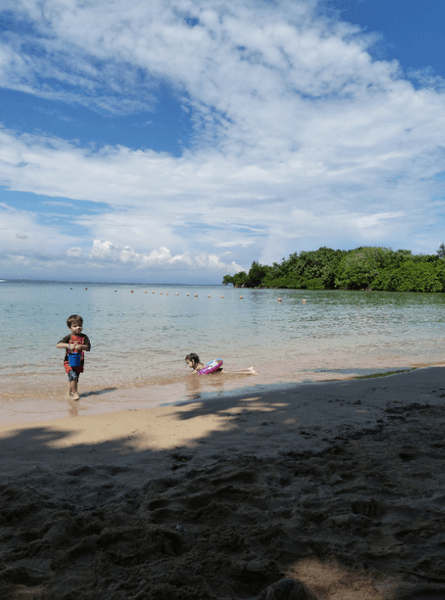 Westin Nusa Dua Resort
The obvious choice with smaller kids is a more quiet, resort-like part of the island and that is why we picked Nusa Dua region near the airport: it's clean, quiet and extremely safe. If you want some break from the kids and a rest by the pool it is good to pick a resort, which offers a kids club. Also, having the beach next to you, a little shopping area, a playground, a more child-oriented pool and good children's menus at the restaurants make a great difference. And this is exactly why we picked the
Westin Nusa Dua resort
.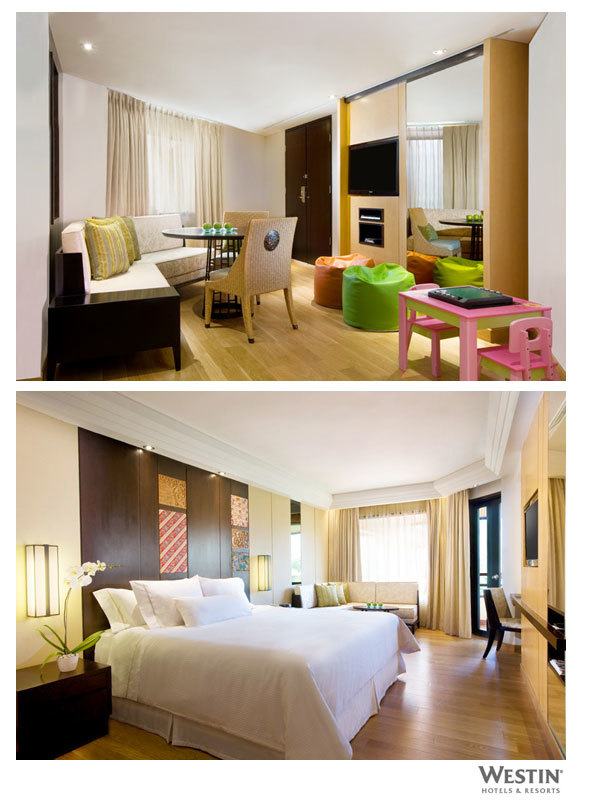 Westin offers family suites – a fantastic two-bedroom payout with two spacious bathrooms with fantastic bathtubs and those lush tropical views outside the windows. These bedrooms are connected via a spacious living room, and have even some kids-size beanbags for the little ones to play with. This suite has a nice feel to it! We were greeted with a basket of fruits and a delicatessen plate of chocolate dipped strawberries and little cakes. They supply you with complimentary water and check a couple of times a day if you need refills or water, towels or other things. Your kids are greeted upon arrival with their own kids' clubs bags, water bottle, sun hats and little crafting activities. The kids get to fill their bottle with soft drinks and juices for free. And the programs in the kids clubs are just fantastic, varying based on their age from kite crafting to wall climbing and camel rides.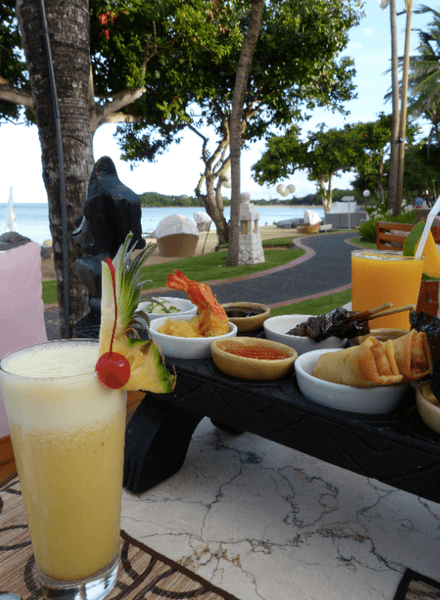 This was not our first stay Westin, and having learned from previous experiences we bought the kids the unlimited meal bracelets – for a mere $10 USD a day they get to eat as much as they like, as long as an adult order something, be it a tropical drink or a little snack. This even applies to getting food served to your beach gazebos. So lovely! Whereas we loved the spicy Balinese and Indonesian food, it was a bit too much for the kids, but luckily the kids' menu offers more generic choices for the kids (and fantastic desserts too). My oldest daughter fell in love with their butternut squash soup, the other one loved their strawberry milkshakes and my son could not live without his sumptuous brownies serving.
I think it's obvious that we loved the Westin Nusa Dua resort – just perfect for a family, but if we had been traveling without the children I'd have booked something a bit more romantic and exclusive hotel, something like the
Bulgari Hotel
,
Viceroy
, or the
Anantara Seminyak Resort
.
Stay tuned for my second post about Bali next week. Photos: the Westin hotel suite photo are by Westin, all other my own.