What is your personal electrolytenment — an enlightened state of mind, body and soul?
This question was asked from me by resource® Natural Spring Water, and as I started thinking about it, I realized that the answer of today is very different from an answer I could have said 10 years ago, or gasp, 20 years ago. Spending time with my family brings me the most
electrolytenment
I can imagine, but besides that my biggest passion and source of enjoyment is traveling (with my family preferably). When it comes to traveling, I used to like city sights, shopping, lots of people and action, and I just couldn't wait to go to places where there were
things happening
. That has changed a lot too. I still like city travels and I am actually leaving to Chicago tomorrow and will be in Houston next week, but I have started appreciating the country landscapes, the nature and the ocean side more than ever before after seeing enough busy city life. Here are some photos from my travels from places where I have felt "electrolytenment" this year. Often it is just this feeling "wow, I can't believe that I really am here."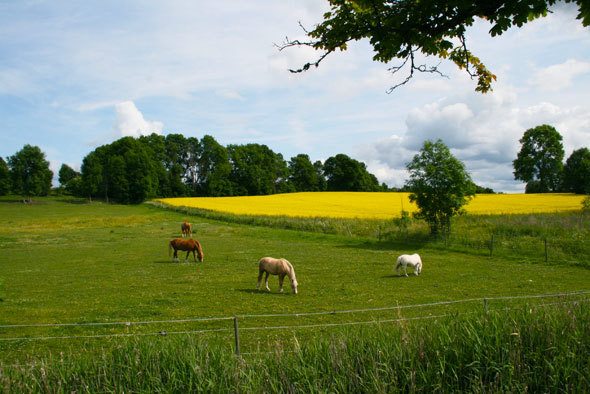 Swedish country side
, photo taken in Berg. I've spent most of my summer exploring the Swedish country side, and I just can't get enough. Very ironic because I spent my childhood in the country side of Finland in very similar type of scenes and couldn't wait to get out and explore the world. Now when I have seen a lot of the world, I appreciate the familiar scenery so much more. A good reminder to look at your own surroundings and to appreciate what you have.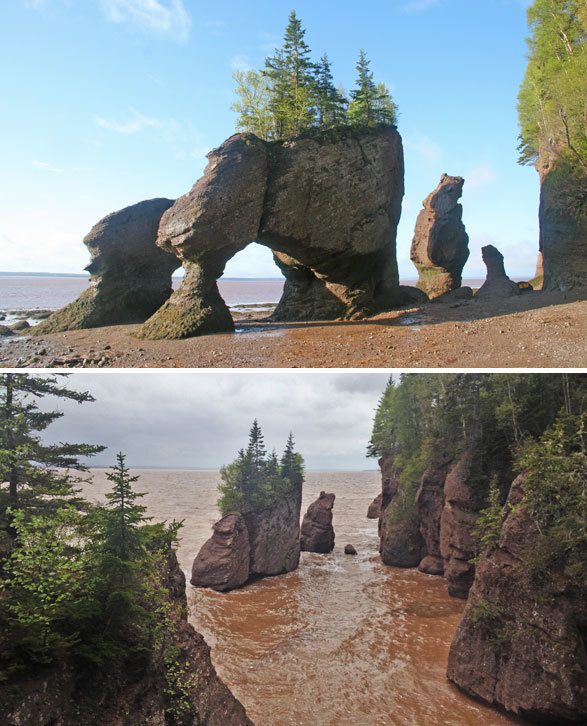 Hopewell Rocks, shore of the Bay of Fundy at Hopewell Cape near Moncton, New Brunswick in Canada.
I was walking on the bottom of the ocean floor on the morning and getting my rubber boots all muddy and 5 hours later the tide was up covering not just the ocean floor, but partially the rocks too. I don't think it's possible to even imagine how majestic this place is, the rock formations are 40-70 feet tall!
Bali.
The entire island is just beautiful and I can only imagine how Elizabeth Gilbert lived in this beautiful island writing
Eat, Pray, Love
and went back home completely
electrolytenmented
. I took this photo from a restaurant serving authentic Balinese food, cooked on open fire. You could see the rice fields, smell the smoke lingering from the kitchens and I was just completely mesmerized by the beauty.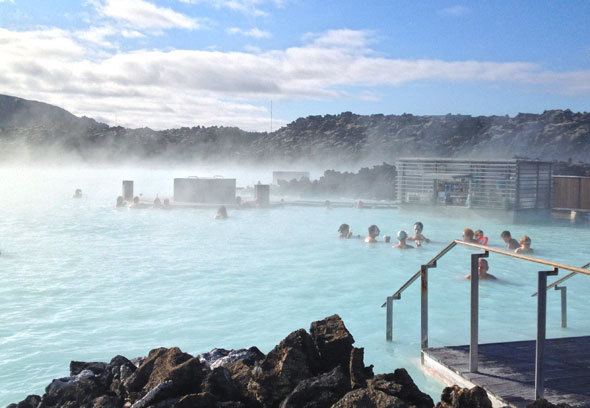 Blue Lagoon spa in Iceland.
The flights between New York City and Europe are tough for your body. Iceland is almost like in the middle and it is the perfect spot to wash away the stress from the New York city streets when you arrive to Europe. And I mean quite literally. The Blue Lagoon spa and clinic is 15 minute ride from the airport. Last time we flew overnight from NYC and rented a car at 7AM and slept in the car until 10AM when the spa opened. No kidding. So while my ideal travel destinations now take me to places where I can also see some nature and landscapes instead of busy cities, one thing that hasn't changed over the years, and one tip that I have learned the hard way, is to remember to drink enough water when traveling. It doesn't matter if you are walking the city streets from sight to another, or hiking in the mountains, drinking enough water is equally important. Don't let dehydration slow you down during your travels, but always pack some water with you and remember to drink it. I usually take a bottle of water with me even when I am leaving to the airport. Since you can't take liquids through the security, it's a great way to remember (read: force yourself) to drink the entire bottle before going through the security check at the airport.
Next time you are buying bottled water, check out the resource® Natural Spring Water, is a holistic bottled water brand that sustains a lifestyle of wellbeing. It's 100% naturally sourced spring water, has naturally occurring electrolytes for taste, and the packaging is made with 50% recycled plastic (excluding label and cap).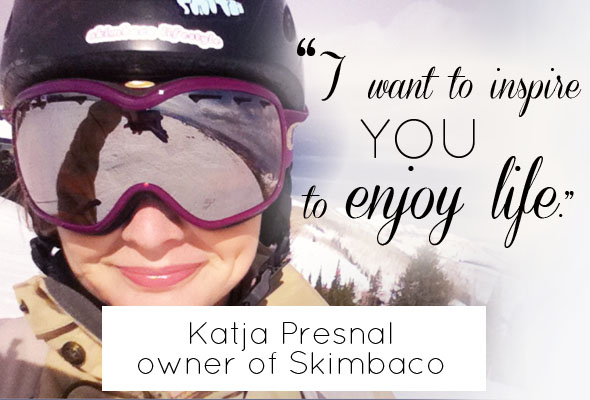 My mission is to inspire you to live life to the fullest and find your own "skimbaco," how you enjoy life where ever you are in the moment. For ideas for travel, home, food and fashion,
subscribe to weekly Skimbaco Lifestyle
feed on Mondays and
I hope you get my newsletter as well
that I sent out sometimes on Fridays.
Disclosure: Compensation was provided by resource® Natural Spring Water via Glam Media. The opinions expressed herein are those of the author and are not indicative of the opinions or positions of resource® Natural Spring Water.