Ireland Special for Skimbaco
I landed in Ireland for the first time in 1998, fresh from school and ready for my university studies in Dublin. As I sat in the taxi from the airport to my hostel, I did not understand a word the taxi driver was saying with his thick northern Dublin accent. All I could think was "what have I done! I don't even understand the language here…". I quickly fell in love with the people, country and the "craic", and after almost five years of living in Dublin, I now return to my old home at least once a year. This Ireland series for Skimbaco, which will run over the next few weeks every Tuesday, is here to celebrate "The Gathering Ireland 2013", as throughout this year Ireland is opening its arms to hundreds of thousands of friends and family from all over the world, calling them home to gatherings in villages, towns and cities. 
See more of Ireland in my personal blog Destination Unknown. 
Three Accommodation Experiences from Camping to Luxury in Ireland
Ireland is small enough country to squeeze into a quick whirlwind tour of a week or two, but if you want to really see and get the feel of the place it is best to slow down and choose couple of destinations you want to concentrate in. On my recent visit to Ireland I had two destinations: Dublin and a small seaside town of Clifden in the west of Ireland. What made the trip quite special was the mix of accommodation: me and my family stayed in three distinct accommodations from basic camping to luxury country-house.
Camping in Clifden, Ireland
We didn't plan to camp, but since the weather was non-charasteristically fabulous for Ireland, we borrowed all the equipment we needed, packed up the rental car and headed to the
Acton's Eco-Beach Campsite & Caravan Park
close to Clifden in the west coast of Ireland. Why this campsite? It was recommended to us by friends as it is ecologically friendly and always has spacious lots for both tents and caravans. The places are very restricted as the owners want to preserve the nature in the area, hence even all the tent places are clearly dedicated and there are not too many of those to go around. If you get to the camp on time to reserve a spot, you are most likely to be treated to beautiful views, straight from your thermal rest both at sunset and sunrise.
Rates:
Tent (two person or bigger) €10, adult €5, child (under 12 years) €4
Facilities and services:
Kitchenette with fridge and freezer, clean and free showers and toilets, sandy & secluded beach, cluster free camping, free wi-fi
Other:
All plots/pitches guaranteed dry, clean and free of mud, even in extreme wet weather conditions. Open all year around except at Christmas.
Affordable Accommodation in the city-centre Dublin
I was struggling to find affordable accommodation in Dublin, hence I turned to our Luxury Travel Expert
Leigh Hines
who is known to be bit of a wizard when it comes to finding suitable accommodation to suit any budget. In no time she came back to me and suggested that I'd take a look at the family-owned
Kilronan House
, a Georgian-style and an award-winning Bed and Breakfast, located less than 5-minutes walk away from St. Stephens Green. The good and the bad? The service was excellent. When the reception staff saw us arriving with our luggage, pram and a toddler, they immediately upgraded us to an ensuite room and made sure we stayed in the first floor as there were no lifts. Also the breakfast was amazing. Have you ever been to a (budget) hotel with a 3-course breakfast menu? We started with fruit and yogurt, continued with omelets and toast (my husband with Irish breakfast), and finished off with pancakes. Needless to say, no lunch was needed that day. The rooms were slightly outdated and worn, especially when it comes to the bathrooms, but beds were comfortable and there were tea and coffee making facilities in each room. All I can say that this was excellent value for money if you would like to stay in a hotel or Bed and Breakfast instead of a hostel.
Rates:
Vary depending on the season. We paid €55 for an economy double room including breakfast
Facilities and services:
Free wi-fi, off-street parking, fresh tea/coffee/refreshments, luggage storage. If you wonder what's Leigh's secret in finding good deals for any budget when it comes to hotels, see what she has to say in
her own blog
.
Luxury Country-Style Living in the West Coast of Ireland
It took a moment to adjust from the beach-side living to the luxurious and lush surroundings of the
Rosleague Manor
, a regency hotel tucked in by the Ballinakill Bay and right on the edge of the Connemara national park. We attended a friends' wedding at the hotel, and I only wish we had stayed couple of nights longer. The hotel has 16 superior rooms and 4 junior suites, and we stayed in one of the Superior Family Rooms which provided extra space and bed for our toddler. The hotel was also able to organise a baby-sitter for us from the local village so that we could enjoy the evening of dining and dance. Besides having 30-acres of private woodlands with pleasant walks – surfing, swimming and biking are all accessible activities close to the hotel. Also, the Visitor Centre for
Connemara National Park
is just around the corner from the hotel.
Rates:
Vary depending on the season. We paid €160 for a superior family room including breakfast.
Facilities and services:
Free wifi, luxury toiletries, sea or forest views, bathrobes, complimentary mineral water, tea and coffee making facilities in the rooms.
Next Tuesday in the Ireland series: See how to tackle Dublin in a day with a toddler!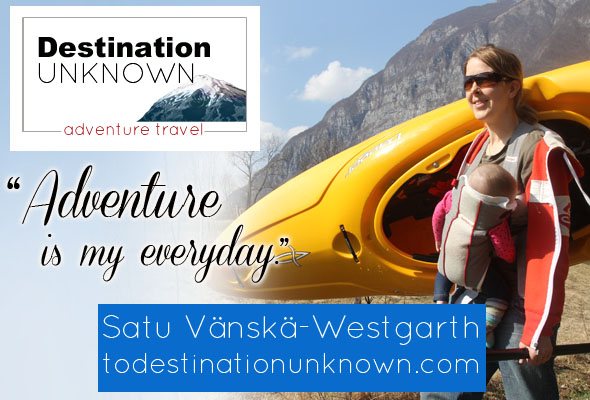 I love to explore the world to new destinations. If you love traveling as much as I do, please
subscribe to Skimbaco Travel weekly email
and never miss a travel post.