This post is part of the "Ireland Special Series" for Skimbaco to celebrate "The Gathering Ireland 2013". See also the previous posts on doing Dublin in a day with a toddler, experiencing Ireland in three very different ways on a week-long vacation and ideas on where to have lunch in Dublin. Want even more? Check all the Ireland posts in my personal blog To Destination Unknown.
Even though I can not pride myself of being a hardcore shopper, or the one that finds the most special deals in any given town, I wanted to give you an idea where to start your shopping experience in the Dublin city centre. If you have been there and done that before, this is probably not for you, but if you are in town for the first time this should give you an idea of what's where. I also wanted to point you to the direction of couple of my favorite shops, places that should be on any given shopping list if you are into shoes, or outdoors!
Dublin's Pedestrian Streets
The two main pedestrian streets run on the opposite sides of the River Liffey, with 
Grafton street
 in the south side stretching from the leafy St. Stephen's Green park up to the statue of the Molly Malone and onwards to the Trinity College, and 
Henry street
 in the north side intersecting the city's main thoroughfare, the O'Connel Street on its westside. Both streets are lined up with your typical high street stores and busy cafés, but if you were to compare the two, I would have to admit that Grafton Street is few nods more pleasant than its northern counterpart. While the Grafton Street is lined up with buildings representing a mix of old and new architecture, sporting a slightly more upscale atmosphere without being pretentious and buzzing with street artists of all kinds, Henry street could simply be described in two words: "slightly worn". On Grafton street you can also find Ireland's most upscale department store
Brown and Thomas
, or as they call themselves "Ireland's most beautiful lifestyle store".
Shopping Centers in Dublin City Centre
There are several shopping centers both in and out the city centre, but here are the main ones you are likely not to miss.
If you have time to venture outside the centre, hop on the red line on
Luas
(Dublin's light rail system) and travel down to Dundrum to the modern and extensive 
Dundrum Town Centre,
 where besides shopping you can among other things eat well, go to the movies or paint a pot at
the Giddy pottery Studios
.
Temple Bar in Dublin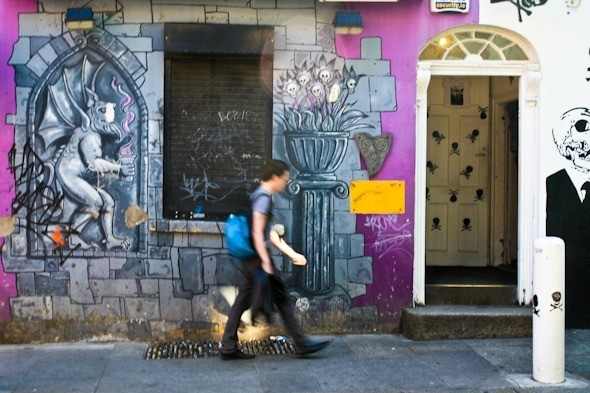 Temple Bar in Dublin might be best known for its pubs and nightlife, but it is also a good place to check out more alternative stores and it is also home to my favorite shoe store in the city. The area is located in the south side of the Liffey, very close to the Trinity College, and it has a special medieval character with narrow cobbled streets. It is often promoted as Dublin's "cultural quarter". Temple Bar is a definite "not-to-miss" spot in the city, even if you are not into shopping or pubs!
Off the Beaten Path & My Favorite Picks
Once you have had enough, or if you are not into the high street stores or shopping centers, it is very worth venturing outside the main pedestrian streets to find your favorite independent stores or more upscale offering. As a rule of thumb the south side still is slightly more upmarket than the north side. Here are some of my favorite stores in Dublin ranging from outdoors to shoes with bit of Spanish fashion in between:
China Blue: 
There are many great shoe stores in Dublin but for some reason this one is the one where I always end up leaving with a box of shoes. Maybe you will too?
Address: Merchants Arch, Temple Bar
Phone: +353 1 6718785
Patagonia Outlet Store:
 If you value high quality outdoor gear for reduced prices you should check out this outlet store. It usually has a great range of both current and previous seasons' clothing, shoes and equipment (bags for example) with discounted prices. For their upcoming sales follow their
Facebook page
.
Address: 24/26 Exchequer St., 2
Phone: +353 1 6705748
Skunkfunk:
 If you are looking for bit of southern flavor and color to your wardrobe, take a trip to the Skunk Funk brand store in Dublin's small "Italian quarter" on the north side of the Liffey. See also the store's
Facebook page
for further details.
Address: Blooms Lane, Italian Quarter, 24 Lower Ormond Quay
Phone: +353 1 8733 550
Ireland Special for Skimbaco
I landed in Ireland for the first time in 1998, fresh from school and ready for my university studies in Dublin. As I sat in the taxi from the airport to my hostel, I did not understand a word the taxi driver said with his thick northern Dublin accent. All I could think was "what have I done! I don't even understand the language here…". I quickly fell in love with the people, country and the "craic", and after almost five years of living in Dublin, I still return to my old home at least once a year. This Ireland series for Skimbaco, which will run over the next few weeks every Tuesday, is here to celebrate "The Gathering Ireland 2013", as throughout this year, Ireland is opening its arms to hundreds of thousands of friends and family from all over the world, calling them home to gatherings in villages, towns and cities.
Next Tuesday in the Ireland Series: Feeling Good in Dublin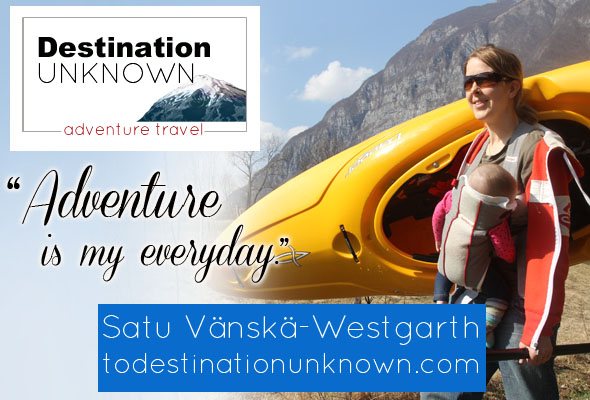 I love to explore the world to new destinations. If you love traveling as much as I do, please
subscribe to Skimbaco Travel weekly email
and never miss a travel post.