This post is part of the "Ireland Special Series" for Skimbaco to celebrate "The Gathering Ireland 2013". See also last week's post on three very different experiences in Ireland, all within a week-long vacation, and Day in Dublin post in my own blog Destination Unknown. 
Several cities have been labeled with the "city that never sleeps" title, but I don't think Dublin has, regularly anyway, been among them. Maybe it should. Even in the midst of the economic recession, the pedestrian streets are swarming with crowds, busy hopping from store to store or stopping by a cafe only to pick up a coffee-to-go. When the sun sets, there is hardly an empty space left in the city centre pubs that just moments a go, on a sunny summer's day, had their clientele spilling on to the streets circling the establishment with merry and mellow after-work crowd.
What happens after that, I have to admit, I don't really know anymore. For me Dublin was always the student city. The one I go back to even years after finishing university for meeting friends and reminiscing the old times, in the same old establishments we used to order our pints years ago. But now, with a toddler, things have definitely changed. To prepare for our upcoming visit I did my research and made a list of things I would like to show and do with our 19-month old. Did that list really work? No. But here's what we found, most of it for free, in the city centre to entertain our little one while us adults also enjoyed the buzz of the city. I know this wouldn't suit all, as looking back, we didn't really do much. So if you want some specific ideas for activities, please see the end of this post, that's where I put all the possibilities we were going to try out. Maybe not in a day, but it's always good to have couple of options for plan B and plan C. And maybe even D…
Dublin in a Day with Toddler
08:00 Breakfast at the hotel
The most important meal of the day, they say, and at the
Kilronan House
our toddler had an ample choice of breakfast items from the 3-course breakfast menu suitable for little ones. With the decision made by us parents, she went for the fruit salad with yogurt, an omelette and some toast with butter. Her favorite? The toast basket that also doubled as a hat.
10:00 Visit to St. Stephen's Green Park
St. Stephen's Green Park is situated in the heart of the city, at the southern end of the pedestrian Grafton Street. On a sunny day the park quickly fills with sunbathers, picnic baskets, families, students and professionals on their lunch breaks, surely hot in their suits. The main attraction, or so I thought, was the large play area for kids, but we got majorly held back by a beautiful swan and its cygnets. And after, the ducks. And then, pigeons. By the time we were ready for the play area our little one was fast asleep in her pram. The play area seemed to be very popular among kids though, and there was a great variety of different activities from slides to slings for entertainment.
12:00 Lunch while toddler naps
These days Dublin is filled with interesting cafeterias and small restaurants offering delicious lunch. Check back on Skimbaco next week when I revisit some of my favorite lunch spots in the Dublin city centre. All these spots are naturally stroller friendly.
13:30 Stop at the Science Gallery
We were unlucky with our date choice as the exhibitions were being changed when we visited the gallery, but with the free entry, it was still a perfect quick stop on our way to our next destination: the Pearse Street Dart Station. The Gallery was recommended us by friends as a great place for kids to discover and learn about different aspects of Science. Check the opening times and current exhibitions on the
Science Gallery website
.
15:00 Train ride on the Dart to the sea side
Whether you go south or north, the Dart will take you to the seaside spot of your choice. When the tide is in, swim at Seapoint in the south or head to the fishing village of Howth in the north.
18:00 Picnic-style dinner at the hotel and sleep-time
Busy day, tired little toddler, and a picnic-style dinner at the hotel. Perfect end for a sunny day in Dublin!
10 Activities for Toddlers and Kids in Dublin
Dublin Zoo at Phoenix Park. A registered charity, Dublin Zoo is the place to learn about wild animals, while also having a great family day out.
Phoenix park Bike Hire. Renting a bike is the perfect way to navigate around Phoenix park's 707 hectares (1752 acres) of green space. Kiddies bikes, baby seats and baby carriers are available for hire for the smallest ones of the family.
National Aquatic Centre. Perfect especially on a rainy day, at the centre's Aquazone you can enjoy Europe's biggest water rides!
Art Works Cafe. Artworks pottery studio is the ideal attraction for a fun family day out, and visitors of all ages are welcome to paint or make their own pottery in the studio.
Giddy studios. Another pottery painting studio that has open facilities no matter what your age from babies to grown ups.
Butlers Chocolate Experience. Ever wondered what really goes on behind the doors of a working chocolate factory? Visit the Butlers Chocolate Experience to learn more.
Chocolate Warehouse. A unique venue where visitors can discover the history and joy of chocolate with hands on working experience provided.
Viking Splash Tour. Explore the main sites of Dublin by land and water on this exciting Viking Splash Tour of the city. Make sure to book in advance in high season as the tours fill up quickly.
White water rafting. See the more hidden side of Dublin and surroundings by exploring the River Liffey from an inflatable raft. The first and only rafting company in Dublin!
Playground tour of Dublin. Plan for the play stops for the little ones at St. Stephen's Green, Phoenix park, Merrion Square Park, Herbert Park or St Anne's Park.
Ireland Special for Skimbaco
I landed in Ireland for the first time in 1998, fresh from school and ready for my university studies in Dublin. As I sat in the taxi from the airport to my hostel, I did not understand a word the taxi driver said with his thick northern Dublin accent. All I could think was "what have I done! I don't even understand the language here…". I quickly fell in love with the people, country and the "craic", and after almost five years of living in Dublin, I still return to my old home at least once a year. This Ireland series for Skimbaco, which will run over the next few weeks every Tuesday, is here to celebrate "The Gathering Ireland 2013", as throughout this year, Ireland is opening its arms to hundreds of thousands of friends and family from all over the world, calling them home to gatherings in villages, towns and cities.
Next Tuesday in the Ireland Series: discover Dublin's best lunch spots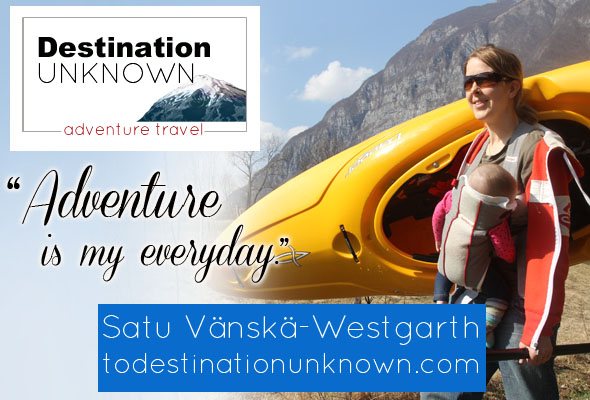 I love to explore the world to new destinations. If you love traveling as much as I do, please
subscribe to Skimbaco Travel weekly email
and never miss a travel post.