This post is part of the "Ireland Special Series" for Skimbaco to celebrate "The Gathering Ireland 2013". See also the previous posts: Seeing Dublin in a day with a toddler, experiencing Ireland in three very different ways on a week-long vacation, ideas on where to have lunch in Dublin, where to start your shopping experience in Dublin and feeling good in Dublin. Want even more? Check all the Ireland posts in my personal blog To Destination Unknown.
Have you ever dreamed of doing something you didn't think you could do? These ladies did.
It is one of Dublin's many cafés. A very cozy one, I might add, with tastefully mismatched colorful tablecloths, teak-colored sturdy wooden chairs, hand-written menu on the prominent red-tiled wall as the cafe perches on the indoor terrace of the Powerscourt Townhouse. The location in one of Dublin's more unique shopping centers is ideal really, as it goes so well hand in hand with the slightly quirky and warmly welcoming atmosphere of the café. Or so I thought, until I sat down with Marian Kilcoyne, one of the two owners, in the morning hours of one Monday in June to find out what is cooking in the Pepper Pot and what makes the café so special. I also wanted to find out how this small café, that both hosts midmorning knitting groups and has catered cakes for such stars as Lady Gaga and U2's Bono on couple of hours notice, has been able to set themselves apart from rest of the city's competitive lunch-time offering.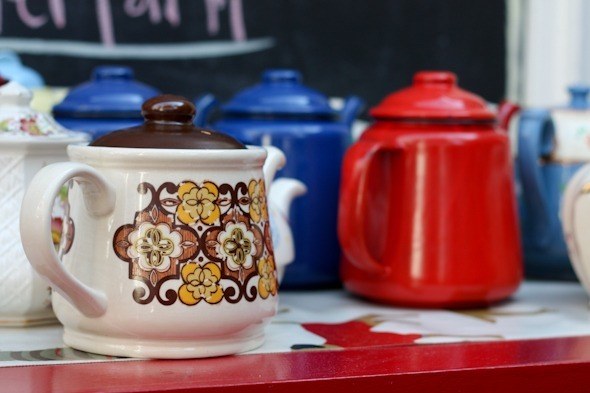 When you see the queue forming in front of café at lunch-time, it is hard to imagine how just over three years ago on some days there might have been barely ten people walking past the place where the Pepper Pot Café is now located. This is where Dervla James, Marian's business partner and herself sat counting the passerbys day after day weighing the pros and cons of setting up their own cafeteria business in the midst of the recession. The Powerscourt Management was looking for fresh and innovative entrepreneurs to breath life into the food offering in the centre, and the ladies jumped into the challenge. Even the big fat no from the Dublin City Enterprise Board didn't stop them. Dervla, with whom I catched up with over the phone, never thought she could cook. But one summer job in a restaurant kitchen changed that, and over the years she worked her way through some of Ireland's most prestigious culinary institutions. Marian, on the other hand, with business degree under her belt and years of experience from working in the restaurant business, wanted to change the course of her career from administrative jobs to something more meaningful, signed up for an intensive cooking course in Ballymaloe. After getting some valuable work experience, she found herself working full-time in the same cafe with Dervla in Dublin, who was then finishing her degree in Baking and Pastry Arts.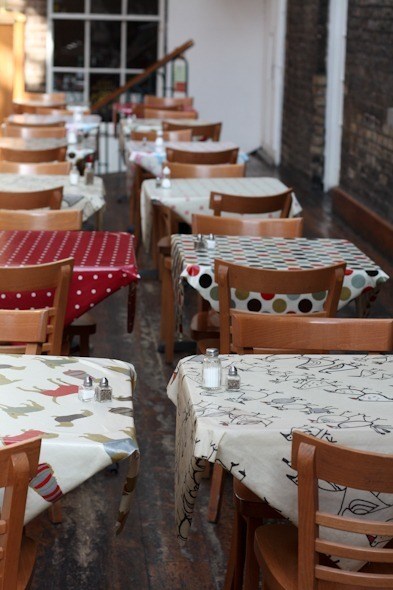 Four days after Dervla's final exam, the ladies' "when we have our own café" banter became reality when the Pepper Pot Café opened its doors. When I ask what sets the Pepper Pot café apart from Dublin's café offering both women hesitate. "It's hard to put it down to words. But by not taking the business too seriously, and doing what we love and is our passion, everything comes naturally and is not forced", Dervla says. Marian also mentions that their friendly staff is in the core of the business, as noted by their loyal customers. "We just want to make people happy. Our staff. Our customers. Our landlord. We are just two girls who love to bake and make good food, and have fun while doing it", Dervla adds. And the passion and warm-heartiness is evident when you step into the Pepper Pot. From the small design details to the business ethos of home-baked bread, quality local ingredients and seasonal menu, Marian and Dervla have not cut any corners holding on to their values. Everything is made from scratch at the cafe and for two years they even baked all the bread by hand without any use of machines. "It has been lot of hard work, but it was never so much about making money, but being able to do things our way while maintaining the lifestyles we want", Marian mentions. The lifestyle for Marian meaning the possibility to travel for food inspiration and adventure, and for Dervla the chance to balance family and work.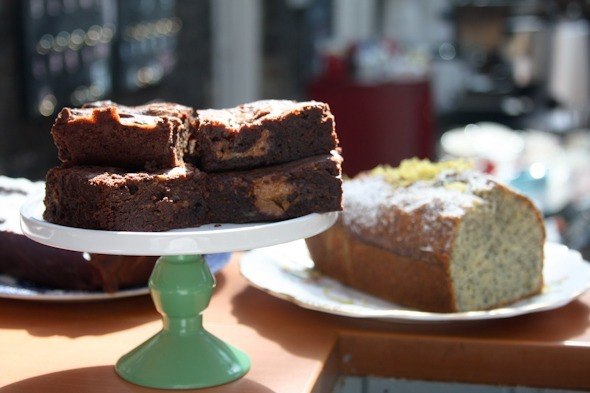 What is Skimbaco lifestyle, living to the fullest, for these ladies then? "By not letting opportunities pass by and being open to new opportunities, and even when its nerve-wracking just going for it. Sometimes it works, sometimes it doesn't. Excepting lot of challenges along the way and not being too afraid about it", Marian explains. And as the Pepper Pot cafe is on a crest of a wave at the moment, everything is definitely possible for these entrepreneurs in the future.
Address:
Powerscourt Townhouse
Phone:
+353 (0) 1 707 1610
Website:
www.thepepperpot.ie
Facebook:
www.facebook.com/thepepperpot
Twitter:
@pepperpotcafe
Still there wondering about those cakes for Lady Gaga and Bono? See
Lady Gaga's gory "wedding cake"
from her production team and
Bono's birthday cake
from Alicia Keys on The Pepper Pot's Facebook page!
Ireland Special for Skimbaco
I landed in Ireland for the first time in 1998, fresh from school and ready for my university studies in Dublin. As I sat in the taxi from the airport to my hostel, I did not understand a word the taxi driver said with his thick northern Dublin accent. All I could think was "what have I done! I don't even understand the language here…". I quickly fell in love with the people, country and the "craic", and after almost five years of living in Dublin, I still return to my old home at least once a year. This Ireland series for Skimbaco is here to celebrate "The Gathering Ireland 2013", as throughout this year, Ireland is opening its arms to hundreds of thousands of friends and family from all over the world, calling them home to gatherings in villages, towns and cities.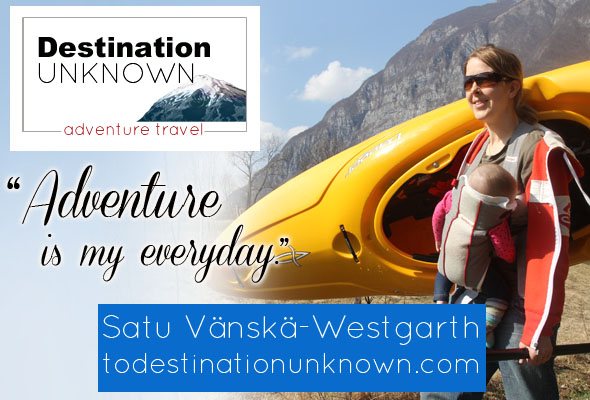 I love to explore the world to new destinations. If you love traveling as much as I do, please
subscribe to Skimbaco Travel weekly email
and never miss a travel post.