This post is part of the "Ireland Special Series" for Skimbaco to celebrate "The Gathering Ireland 2013". See also the previous posts: Seeing Dublin in a day with a toddler, experiencing Ireland in three very different ways on a week-long vacation, ideas on where to have lunch in Dublin and where to start your shopping experience in Dublin. Want even more? Check all the Ireland posts in my personal blog To Destination Unknown.
Too often quick city breaks tend to turn into stressful times of trying to fit everything in from shopping to sightseeing, and good dining and wining into one or two days. On my latest trip to Dublin this June I was heavily pregnant and determined to take it easy. So easy that I did bit of research on Dublin's day spas and proceeded to book a pampering treatment while letting my husband know that his baby-sitting services were needed while I was going to relax. Luckily he agreed (happy wife equals happy life, after all) and after a busy day in town, when the rest of the family went back to the hotel for some down-time, I headed back into the city, ready to kick back and relax. Today I wanted to share also couple of other ideas how you can unwind and feel good during your next trip to Ireland and Dublin. When it comes to the different service providers there is a whole host of possibilities, and I haven't tried out all of them, unfortunately. Hence I would be happy to hear if you have your own personal favorites!
Relaxing at The Buff Day Spa
I had two point criteria for the day spa. It had to be in the city centre and have an enticing selection of maternity treatments. When entering the narrow hallway and steep steps up to The Buff Day Spa, the busy sounds of the city were quickly left behind despite the day spa's location right next to the bustling Grafton Street and the St. Stephen's Green shopping centre. From the reception I was directed to the changing room, where I slipped into a luxuriously thick bathrobe and soft slippers, and proceeded to the waiting area where I had some time to calm down from the busy day while leafing through the latest magazines sipping my green tea. The Mamma Mio "Free Your Mind" Maternity treatment itself was exactly what I had hoped for, a relaxing anti-stress treatment carried out in a very peaceful way and if I had had the time, I would've been tempted to go back for another one before our vacation was over. The 45 minute treatment cost €70. The Buff Day Spa specializes in Skincare Facial treatments using professional products only from Dermalogica and Image. They also have a very good reputation for various forms of Massage ranging from La Stone Therapy, Aromatherapy, Sports, Swedish, Indian Head Massage to Specialized Pregnancy Massage. Guests are welcome to spend time relaxing both before and after treatments with a cup of herbal tea in the spa's Tranquility Room, reading the latest magazines in the Relaxation Area or easing those tired muscles in the spa's Sauna, all of which are complimentary. I definitely hope to go back next time I'm in the city with a babysitter!
See More:
www.thebuffdayspa.com
Address: 52 South King St. (beside the Gaiety Theatre) Phone : +353 1 677 4624 info@thebuffdayspa.com
Biking with Dublinbikes
This is the easiest and cheapest way to get around the city (no waiting for buses, trains, trams or taxis!), but also a great way to keep in shape and generally feel good while visiting the city.
What is Dublinbikes?
With your dublinbikes ticket you can pick up a rental city bike from any of the 44 locations, and return the bike at your own convenience. First half an hour of bike use is always free, encouraging you to return the bike to the nearest station when not needed, for others to use. With the "
Dublin Bikes 2Go!
" app you can check where the nearest station is and also check for availability.
How much does it cost?
3 day ticket costs €2 (a guarantee of €150 is required). You can purchase the ticket from any of the fifteen credit card stations (
see here
). For those staying in Dublin for a longer period, an annual subscription is possible for €10. First 30 minutes of bike use is always free, after which the rates are as follows: 1 hour / €0,50, 2 hours / €1,50, 3 hours / €3,50, 4 hours / €6,50, every extra 30 minutes €2,00.
See more:
www.dublinbikes.ie
Running with "Run with Tina"
This is for ladies only and I apologize, suitable only for those staying in Dublin little longer, or for those interested in online coaching. I wanted to feature Run with Tina nevertheless as I love the concept. Hope you do too!
What is Run with Tina?
Run with Tina is the brainchild of Tina Murphy, who didn't start with a business idea, but with the desire to help other women who wanted to learn to love running as she had. Today Run with Tina specializes in complete beginners, and offers fitness/running classes and private training for women across Dublin. For those who have already done the 8-week "Running Made Easy" or "Keep Running" courses, a good option is the Running Club which is a friendly, non-competitive and all-inclusive club for all the ladies out there. The only requirement is that you can run 30 minutes non-stop, and of the €100 full year's subscription, all profits go to charity. Got to love that!
How much does it cost?
The 8-week starter course "Running Made Easy" costs €135 with classes twice a week. This course is now also available online for only €39 with daily interactive support, exercises, advice and motivation! The next starting date is September 9th 2013, have a look at
Run With Tina
for more details and how to sign up.
See more:
http://runwithtina.com
49 Rock Road, Blackrock, Co Dublin Phone: +353 1 547 0756 info@runwithtina.com
Try also these
There are several yoga centers in Dublin that offer drop-in classes for those who can not commit to a long-term course, hence perfect for travelers. Have a look at these city centre or nearby locations for training both the body and mind:
Ireland Special for Skimbaco
I landed in Ireland for the first time in 1998, fresh from school and ready for my university studies in Dublin. As I sat in the taxi from the airport to my hostel, I did not understand a word the taxi driver said with his thick northern Dublin accent. All I could think was "what have I done! I don't even understand the language here…". I quickly fell in love with the people, country and the "craic", and after almost five years of living in Dublin, I still return to my old home at least once a year. This Ireland series for Skimbaco, which will run over the next few weeks every Tuesday, is here to celebrate "The Gathering Ireland 2013", as throughout this year, Ireland is opening its arms to hundreds of thousands of friends and family from all over the world, calling them home to gatherings in villages, towns and cities.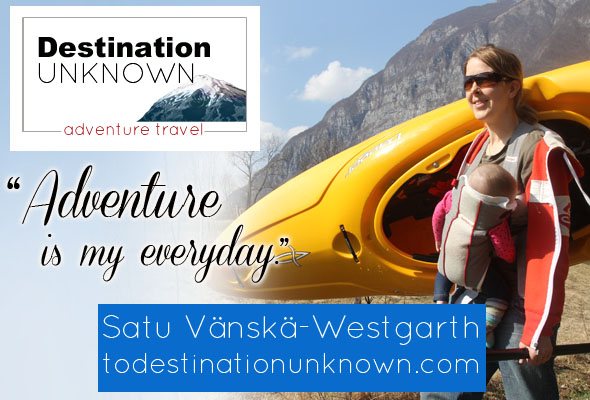 I love to explore the world to new destinations. If you love traveling as much as I do, please
subscribe to Skimbaco Travel weekly email
and never miss a travel post.