This post is part of the "Ireland Special Series" for Skimbaco to celebrate "The Gathering Ireland 2013". See also the previous posts on doing Dublin in a day with a toddler, and experiencing Ireland in three very different ways on a week-long vacation. Want even more? Check all the Ireland posts in my personal blog To Destination Unknown.
Imagine Dublin on a busy day (that is pretty much every day, mind you), lunch-time approaching and your stomach making appropriate noises to voice its concern for finding suitable food intake. Maybe you are on a vacation, or maybe you are passing by on business, but nevertheless, you would like to eat something delicious to mark the occasion of being abroad in a new city. Maybe you are also a busy mom or dad who is pushing a toddler along in his/her stroller, wondering where the stroller would fit in the packed cafés and restaurants of the city. The little one might be also sleeping, requiring the buggy to be placed close to your table instead of left in the foyer. Feeling slightly stuck and panicked? Don't worry, here are my four favorite city centre spots in Dublin to do lunch in, based on extensive research of, well, sitting in cafés and restaurants during my many visits to and living in the city. Still, these days Dublin is full of interesting eateries and if you have your own favorites, please let me know in the comments! I will be sure to test them out this autumn when I return to the green isle.
Wagamama
You might have come across Wagamama before as the chain has 97 restaurants in Europe alone with more in Northern America, middle east and Australia and New Zealand too. Why is it on my list of top places to have lunch in Dublin then? Maybe because of its location slightly hidden on the side of the Stephens Green Shopping Centre, almost out of the public view underground, even at the busiest lunch hour on a sunny day there is plenty of place to have lunch and no feeling of being rushed. If you are city-sightseeing or shopping with a toddler/baby in a stroller, don't worry, the very helpful and kind staff will help you to get the stroller up and down the stairs. And what's best? Complimentary drink of ice tea, green tea, homemade lemonade, small glass of rosé or
singha
beer is included in the lunch rate. The restaurant is specialized in Japanese cuisine. Lunch is served from 12pm to 3pm from Monday to Friday, and currently the items on the lunch menu go for €9.95.
Address:
South King Street
Phone:
+353 (0) 1 478 2152
Website:
www.wagamama.ie
Avoca
Avoca is another chain, but in a much smaller scale than Wagamama when it comes to its cafés. Avoca's story started all the way back in 1723 as a manufacturer with a handweaving mill in Avoca village in Wicklow, just south of Dublin, and the mill is still in operation today. Besides, Avoca has twelve stores and cafés across Ireland and it is run by four siblings and their parents. The city centre location on Suffolk Street is almost like a mini-department store, with an award-winning café at the top floor, and fashion, homewares, kids' department and foodhall on the other six levels. The café itself is a quirky but cozy space where to enjoy a breakfast, brunch or lunch, and even if it can get very busy, somehow the staff always manages to find a space for a stroller.
Address:
 11-13 Suffolk Street
Phone:
+353 (0)1 677 4215
Website:
www.avoca.ie
Bewley's Oriental Cafe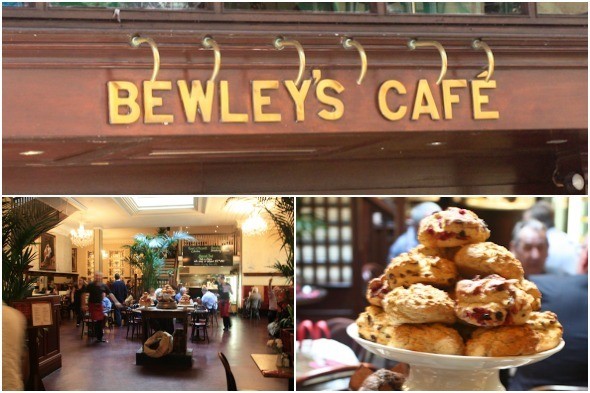 Bewley's Oriental Café is situated in the northern end of the busy pedestrian Grafton Street, and it is a stopping place for locals and tourists alike. Whether you only want a cup of freshly roasted coffee or a three-course dinner, both options are catered for at the cafe that seats up to 400 customers. So even when it is busy – there's always space to be found. At the premises you can also find Dublin's only lunchtime theatre 
Bewley's Cafe Theatre
, with both lunchtime and evening program. Doors open at 12:50 daily from Monday to Saturday.
Address:
78/79 Grafton Street
Phone:
+353 1 672 7720
Website:
www.bewleys.com
The Pepper Pot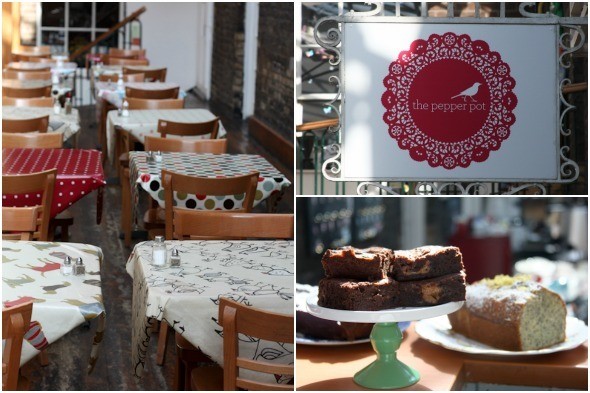 The Pepper Pot occupies a cozy space in the 2nd floor of the Powerscourt Centre, not far at all from Grafton street. The cafe serves tasty homemade organic food from seasonal ingredients, and has become the meeting place for many regular customers and passing tourists also. Started by two friends sharing the same passion, Marian Kilcoyne and Dervla Conlon started the business three years ago and have since become respected for their strong business ethos. Their cakes have also been the cake of choice for stars such as Lady Gaga while on her visit to Dublin and also for the more local celebrity, U2's Bono. The entrance to Powerscourt Townhouse with strollers can be found on the Coppinger Row.
Address:
Powerscourt Townhouse
Phone:
+353 (0) 1 707 1610
Website:
www.thepepperpot.ie
Ireland Special for Skimbaco
I landed in Ireland for the first time in 1998, fresh from school and ready for my university studies in Dublin. As I sat in the taxi from the airport to my hostel, I did not understand a word the taxi driver said with his thick northern Dublin accent. All I could think was "what have I done! I don't even understand the language here…". I quickly fell in love with the people, country and the "craic", and after almost five years of living in Dublin, I still return to my old home at least once a year. This Ireland series for Skimbaco, which will run over the next few weeks every Tuesday, is here to celebrate "The Gathering Ireland 2013", as throughout this year, Ireland is opening its arms to hundreds of thousands of friends and family from all over the world, calling them home to gatherings in villages, towns and cities.
Check back next Tuesday for more on Ireland!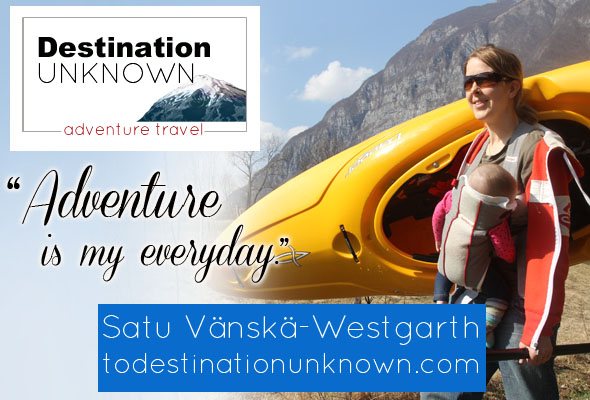 I love to explore the world to new destinations. If you love traveling as much as I do, please
subscribe to Skimbaco Travel weekly email
and never miss a travel post.