Photographer: Christopher Horan I love to visit cities where I can get a good cup of coffee because I'm always wanting to take a coffee or tea break when traveling. How about you? If so, then pack your bags for Baltimore, Maryland. The coffee scene goes beyond getting a cup of java these days, enthusiasts and novices alike can attend cupping classes and learn to evaluate specific coffees' virtues and faults, as well as the distinguishing nuances in different roasts. Baltimore's coffee scene is flourishing, and the luxury hotel, Four Seasons Baltimore, which houses
LAMILL COFFEE,
is encouraging that growth even further by bringing the distinguished
Disloyalty Card Program
to town, and invited several of the city's most forward-thinking coffeehouses to join the new Disloyalty Card program, which launches on
August 12, 2013
.
Gwilym Davies, World Barista Champion of 2009, who initially started off with
barista courses in Sydney
, created the Disloyalty Card with the intention of highlighting cafés in London that he felt deserved recognition. He enticed his guests to explore these cafés by rewarding guests with a free beverage once they explored London's coffee scene. LAMILL is bringing the Disloyalty Card to Baltimore to grow and sustain a sense of coffee culture within the community, encouraging fans to discover the city's great cafés and coffee shops outside of their daily routines. Alongside LAMILL, some of the area's top coffee shops will be a part of the Disloyalty Card program in Baltimore.
Charmington's
– A Charles Village neighbourhood café serving Counter Culture Coffee and espresso, fresh baked muffins and pastries, sandwiches, salads and other light fare. Charmington's is located at 2601 Howard Street, Baltimore, Maryland 21218.
Dooby's Coffee
– A fun and welcoming Mt. Vernon establishment where friends and neighbours can gather over Counter Culture Coffee beverages, pastries, sandwiches and beer from morning to night. Dooby's Coffee is located at 802 North Charles Street, Baltimore, Maryland 21201.
High Grounds
– Located in Highlandtown, High Grounds roasts coffee beans six days a week for use in their coffeehouse and for sale at premier local stores. In the coffeehouse, a La Marzocco espresso machine grinds coffee at point of order and customers can enjoy bagels, muffins, scones and pastries from Uptown Bakers. High Grounds is located at 3201 Eastern Avenue, Baltimore, Maryland 21224.
Pitango Gelato
– An espresso bar in Fells Point, Pitango creates an authentic Italian experience with a focus on quality and excellent service tapping local roaster Counter Culture Coffee to guarantee the freshest product possible. Pitango Gelato is located at 802 South Broadway, Baltimore, Maryland 21231.
Sidewalk Espresso
– Just a couple blocks from Camden Yards, UMMC and the Convention Center, Sidewalk Espresso offers ridiculously awesome espresso and coffee drinks using Ceremony Coffee. Sidewalk Espresso serves local pastries in a relaxing atmosphere at 625 Washington Boulevard, Baltimore, Maryland 21230. You can obtain a Disloyalty Card at any of the participating cafés, and you will receive a stamp at each location when they purchase a qualifying beverage. Once you have completed the card by visiting each café and receiving the appropriate stamp, you will be entitled to a complimentary beverage at the café of your choice.
To learn more about the Disloyalty Card program, visit LAMIL COFFEE in person, or any of the participating coffeehouses and ask for details. Photos Courtesy of Four Seasons Hotel Baltimore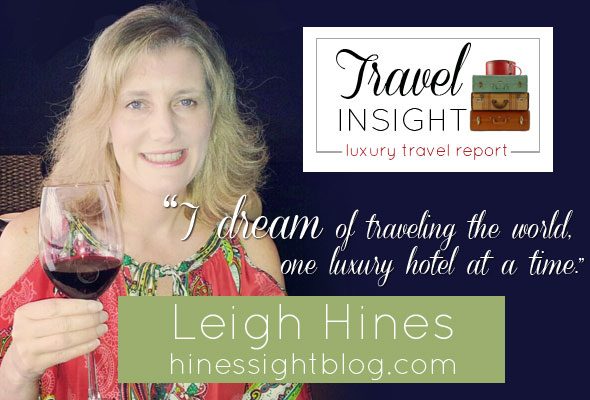 I live like a tourist in my hometown and my dream is to travel the world one luxury hotel at the time. If you love traveling as much as I do,
subscribe to Skimbaco Travel
, and never miss any travel content from our site. If you have luxury hotel news, you may e-mail me at leigh.hines@skimbaco.com.