Our 2-year old has visited Dublin and Ireland a few times already, and even the 4-month old little man has got a tour of my old home. Still, I feel little lost when it comes to what to do with the kids in Dublin, I can't take them to my favourite pubs, to start with! I previously wrote about doing
Dublin in a day with a toddler
, and Visit Dublin has an excellent guide on their site also for kid-friendly activities. But, what are the hidden secrets I have been missing? What do the real Dubliners do with their offspring?
I thought no better person to ask than Olivia Mai, the lovely lady behind The Stork Exchange.
I first came across the Stork Exchange a couple years back when our then baby's pram broke in transit to Italy, from where we were en route to Dublin for a wedding. It turns out we were one of Olivia's first baby equipment rental clients as her business, that she started when her own daughter was just 3-months old, until then had focused on selling used baby equipment. "I must have been high on hormones", she laughs when she tells me about setting up the business with a baby so young. In just couple of years the business has taken off and what started with only one piece of everything in 2012, has now transformed into over forty car seats governing her family home's loft and the newly built outside storage, plus the prams, travel cots and wide range of other paraphelia on top of that. Majority of her clients are Irish expats on visits home, and the rest are visitors like you and me, wondering what could we could do with our kids in Dublin.
Olivia's picks for Dublin with Kids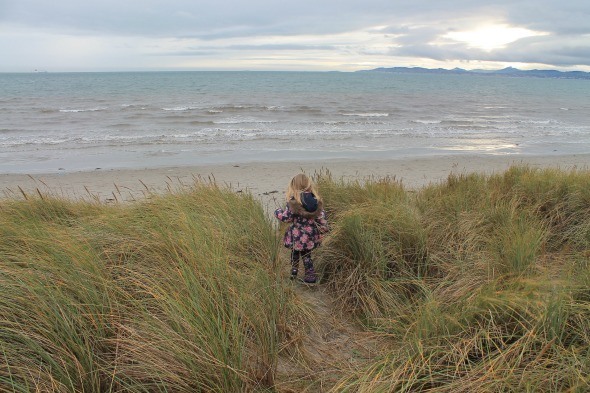 "What I love doing with my kids is going outside. I know our reputation for the weather is rubbish, but if you prepare for it and get out, it's great as Dublin is a very green city."
St. Anne's Park
Lovely, spacious park on the way to Howth from Dublin in the northern shore of Dublin Bay. Originally the park was part of an estate owned by the Guinness Family, and now it is open and perfect for family outings with a gorgeous food market, playground and ample room to bike or walk around. A Farmers Market takes place in the Red Stables on Saturdays from 9.00am to 5.00pm. How to get there: easiest to reach by car, or line 130 on Dublin Bus.
Greenan Farm and Maze
Situated an hour south of Dublin in the Wicklow Mountains, the Greenan Farm & Maze is a perfect full morning or afternoon activity outside. The mazes, standing on half an acre, are set up for fun treasure hunts, and on the grounds you can find a wild nature walk also with more than one hundred different species of trees and several butterfly viewing points. Worth a visit are also the farm's three museums: The Barn Museum, The Bottle Museum and The Old Farmhouse Museum, and kids will love meeting all the farm animals. How to get there: easiest to reach by car, alternatively you could get tickets on the
Lolomove site
for a train to Rathdrum and from there a local taxi or bus. More information: www.greenanmaze.com
Seaside, seals, and Castle views at Howth
Howth is ideal for good restaurants and cafés, walks by the beach, small fun playground for the little ones on the pier, and seals. The seals, which have started to become a tourist attraction can be found in the harbor pretty much all the time, popping in and out of the water for the joy of passer-byes. Alternative place for finding seals is at the Dollymount beach, at the very end of the long beach towards Sutton and Howth, where seals often come to lull on the sand. Also worth a visit is the Deer Park behind the Howth Castle, perfect for blackberry picking in the autumn time. There is also a mature rhodorendum garden lining the pathway up the mountain for great views, where the branches of the rhodorendum have knitted together forming an exciting pathway for both kids and adults. How to get there: take the Dart from any of the city centre stations to Howth, journey time approximately 25 minutes. More information:
www.howthismagic.com
Dublin Castle with kids
Dublin Castle might be on your sightseeing itinerary nevertheless, but Olivia recommends the Castle with kids on a clear day when the kids love playing in the big enclosed walled garden, while the parents can relax in the know that the little ones are safe in the enclosed area.
For the Rainy Days
Although Olivia is all for going out and being outside with kids, she did mention couple of indoor spots for the rainy days also:
Science Museum: Free entry, great interactive exhibitions for kids. Changing exhibitions so check on the website for more current details.
The Ark: Cultural centre in Dublin's Temple Bar, with age appropriate workshops for children ages 2-12 in theatre, music, literature, art, film and dance. More details: www.ark.ie
Skimbaco Lifestyle
What does living Skimbaco Lifestyle, living life to the fullest means for Olivia? "It's all about turning off the TV, going out and doing stuff. Enjoying the very simple things in life like going blackberry picking with your kids in the Deer park, coming home and baking a pie from whatever you found".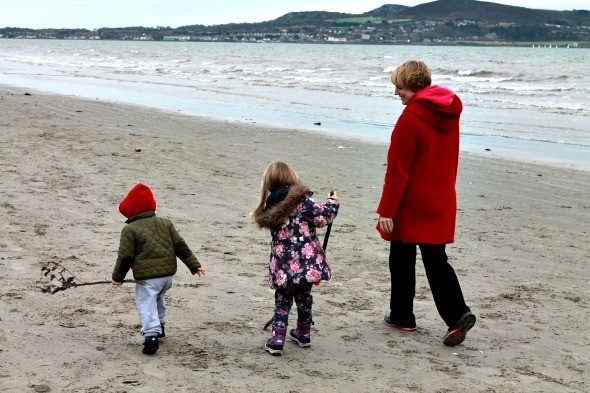 The Stork Exchange
What?
Baby and children's equipment rental in Dublin with a great selection of everything you could need on your trip to Ireland. If they don't have something you need, you can always request it!
Where?
Although the business is based close to the airport, you can arrange a delivery to the airport, your hotel, any of the car rental locations or to the home of your friends or family.
Why? 
Excellent value for money, great service, and always clean and top quality equipment.
Want to know more? 
See
The Stork Exchange website
for more information and also for more tips to what to do with kids in Dublin and in the surroundings.
Ireland Special for Skimbaco Lifestyle
I landed in Ireland for the first time in 1998, fresh from school and ready for my university studies in Dublin. As I sat in the taxi from the airport to my hostel, I did not understand a word the taxi driver said with his thick northern Dublin accent. All I could think was "what have I done! I don't even understand the language here…". I quickly fell in love with the people, country and the "craic", and after almost five years of living in Dublin, I still return to my old home at least once a year. This Ireland series for Skimbaco is here to celebrate "The Gathering Ireland 2013", as throughout this year, Ireland is opening its arms to hundreds of thousands of friends and family from all over the world, calling them home to gatherings in villages, towns and cities. See also 
all the previous posts
 on Skimbaco and on my personal blog 
Destination Unknown
.
Images: Olivia Mai from The Stork Exchange, except the image of Olivia by Satu Vänskä-Westgarth.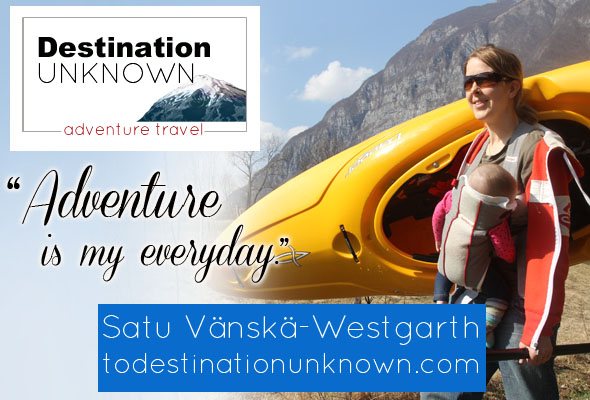 I love to explore the world to new destinations. If you love traveling as much as I do, please
subscribe to Skimbaco Travel weekly email
and never miss a travel post.