What was your Iconic Summer Moment?
Whether you like it or not, summer will end sooner rather than later. In many places the schools have started, and the summer vacation is over. People are starting to cook more indoors than BBQing outdoors, and the jeans are becoming part of the everyday wardrobe again. You know, the small
iconic
signs that summer is almost over. But before we jump to fall, I would like to encourage you to take one last look at your summer and think of your
iconic summer moments
. Sometimes time goes fast, too fast, especially when we are living life to the fullest in the moment, and we sort of forget to imprint the memories in our heads, and it's easy to get back to the everyday routines and forget the exceptional moments we've had. More importantly – often it's those small everyday things that make the best memories and make us the happiest.
Together with Pepsi, I would like to encourage you to think and share your Iconic Summer moments.
The best – by sharing YOUR Iconic Summer with Pepsi, they will donate funds for some amazing, and very patriotic charities. See some of my Iconic Summer moments from this summer and scroll down for the Pepsi campaign details and how you can participate.
My Iconic Summer
This might not come as a surprise to you but my iconic summer moments include food, family and travel!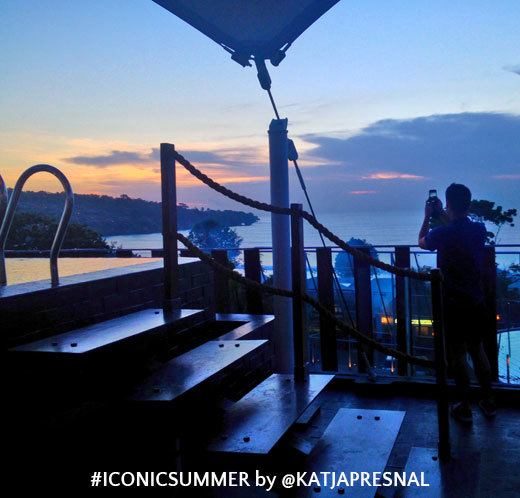 1. BEACH SUNSET There is nothing like watching the sunset over the ocean and feeling some sand between your toes. The closest I came this summer was in Bali. I saw the sunset from the hotel suite balcony and then went to eat dinner on the beach.
2. SEAFOOD Lobster, fish, crawfish. Preferably fresh out of sea. That's part of my iconic summer. While we have been eating a lot of seafood here locally, my best summer memory this year was to eat lobster in Nova Scotia, Canada, right there in the lobster capital of the world.
3. STRAWBERRIES Summer isn't the same without strawberries. The entire summer we bought strawberries from a roadside vendor about a mile down the country road where we live.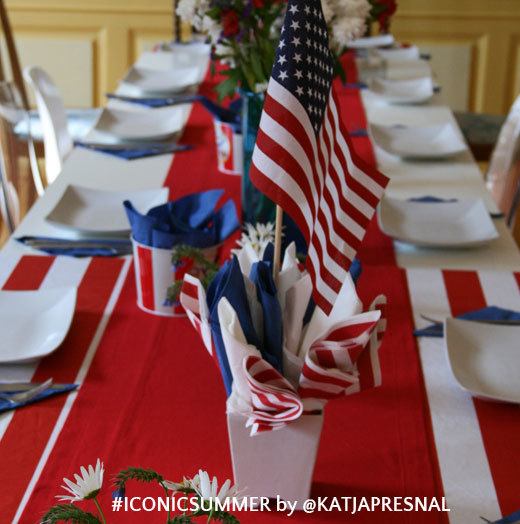 4. 4TH OF JULY PARTY Was 4th of July party part of your iconic summer too? Ours was kind of special this year – we celebrated 4th of July with my in-laws from Texas and our new Swedish neighbors and friends. We ended up setting the table for 20 in our living room due the rain that eventually didn't even happen, but that's kind of iconic summer too – the events that got "ruined" by the weather and still were perfect as is.
5. BACKYARD GAMES Our family travels quite a bit, so when we are home, we want to enjoy our home. Simple summer fun at the yard has always been part of our iconic summer. This summer playing croquet was a big hit!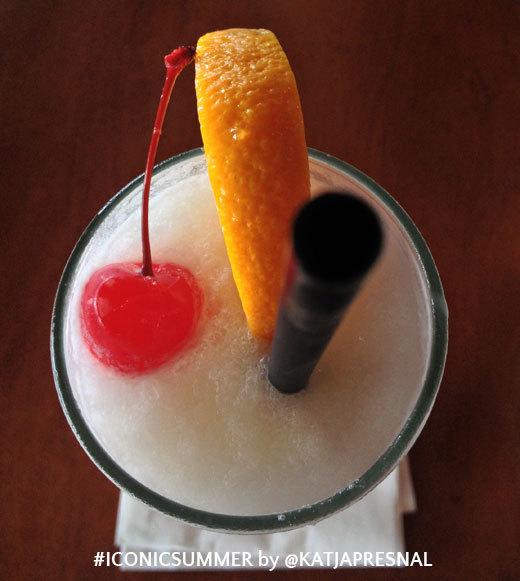 6. UMBRELLA DRINK Lastly – iconic "umbrella drink" like pina colada is part of my summer rituals. This one I enjoyed by the beach in Galveston, Texas, and well, the umbrella was optional.
Your turn
This summer Pepsi is encouraging everyone to share their #Iconicsummer photos. For every photo submitted, Pepsi has vowed to donate to a group of exceptional charities, that support the military and families in need. These charities include USO, Wounded Warrior Project, Ride 2 Recovery, Bob Woodruff Foundation and Healing in the Heartland. I hope you join me in sharing our moments and paying it forward.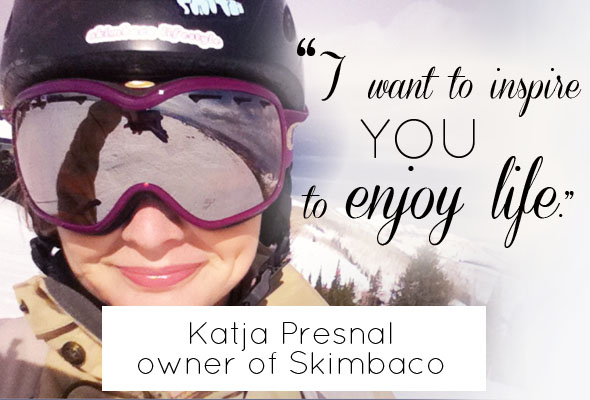 My mission is to inspire you to live life to the fullest and find your own "skimbaco," how you enjoy life where ever you are in the moment. For ideas for travel, home, food and fashion,
subscribe to weekly Skimbaco Lifestyle
feed on Mondays and
I hope you get my newsletter as well
that I sent out sometimes on Fridays.