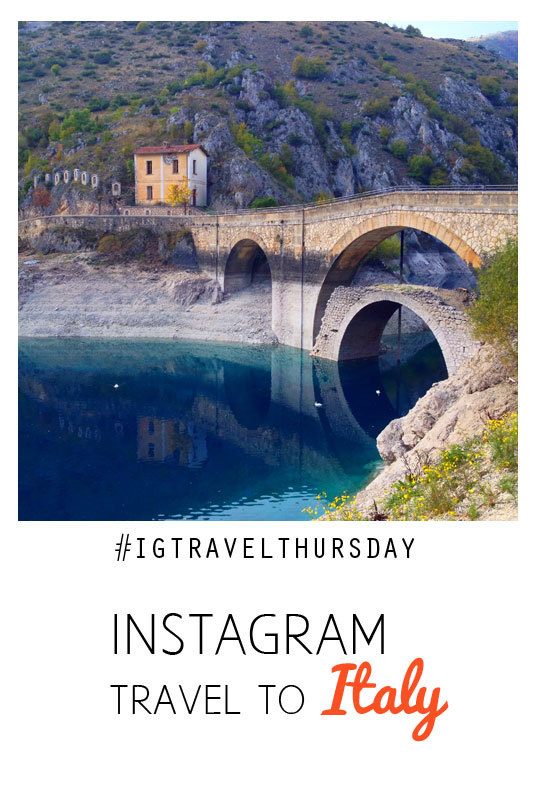 Greetings from Italy! I spoke at the
TBD Italy 2013 conference
in Italy's Rimini last week, and attended a four-day-long media trip to Abruzzo area afterwards. I am currently in Venice with my family and will continue my travels in Italy the following week. Last year I asked Skimbaco Lifestyle-readers if they could travel to any European country, which country they would travel to, and Italy was a solid winner getting double the votes than the second pick. This is already my third trip to Italy after the poll, and I am discovering the favorite spots that have been recommended by our readers, and discovering new. I would like to thank you for all of those seasoned Italy-travelers who have given me so many tips where to stay and what to do. Our trip to Rome this spring was even an example in
my book of how to plan a trip with the help of Instagram
community. More importantly, our trip to Rome has been one of the best vacations I have ever taken!
I think I am starting to understand why our readers like Italy. Skimbaco's mission has always been to inspire to live life to the fullest, and Italians know how to enjoy life in the moment. One of the most popular features on our site has also been the Global Kitchen-feature, and Italian food is among the best in the world, and also easy to make at home. I am little by little starting to understand why you like both Skimbaco and Italy, and I am seeing more similarities in our brand's philosophy and in the Italian culture than I never would have guessed! Italy also has something else in common with Skimbaco's core train of thought: combining traditions and old world culture with modern design. Italians have minimalistic and very strong sense of style, and it's something that trends can't easily change. I hope we can keep bringing you the same kind of sense of style as well. And while we live in the modern world and want to embrace the technology and new innovations – we should cherish the old culture and heritage, just like the Italians do. I hope you will follow my travels to Italy via my Instagram accounts
@skimbaco
and
@katjapresnal
and discover more about Italy with me. I will be also attending a few Walks of Italy tours this week, and will be sharing more pictures also at the
@WalksofItaly
account, I highly recommend following that account as well.
And as always – let me know your Italy tips! I will be visiting in Venice, Verona, Florence, Cortona and it's surrounding areas in Tuscany the next 10 days. Also – have you ever done a ski vacation in Italy? I am very intrigued by the skiing possibilities in Northern Italy, as well in Abruzzo, where I just saw the most beautiful mountains (without snow at the moment).
Join the Instagram Travel Thursday Linky
Join us! Bloggers – add your blog post to the linky. Not a blogger? No problem. Join us at Instagram by using hashtag #igtravelthursday and share your travel photos. But sorry- no linking to Instagram images from the linky, just to blog posts. Get email sent to you when the Instagram Travel Thursday linky post is up (
subscribe it here
) and
add your Instagram profile link in the Instagram Travel Thursday page
and follow other travelers who have left their links there as well.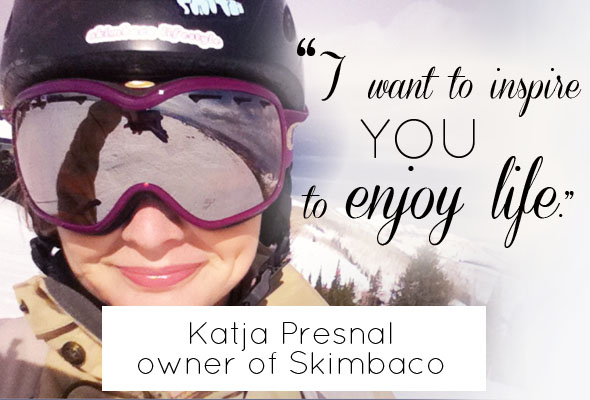 My mission is to inspire you to live life to the fullest and find your own "skimbaco," how you enjoy life where ever you are in the moment. For ideas for travel, home, food and fashion,
subscribe to weekly Skimbaco Lifestyle
feed on Mondays and
I hope you get my newsletter as well
that I sent out sometimes on Fridays.