I had the privilege of being in the right place at the right time yesterday. A planned holiday shopping overnighter to San Francisco with two other bloggers turned into an opportunity to see how large people's hearts really are. And how a city can make inconvenient sacrifices for no other reason than because it's the kind thing to do. During breakfast at our hotel, we found out from the staff that Miles Scott, now known throughout the world as "Bat Kid" would be in the area later in the day. If you haven't heard about Miles, he is a 5-year-old boy who has bravely battled leukemia since he was 18-months old, but is now thankfully in remission. Miles's wish of saving Gotham City from both Riddler and the Penguin happened due to the generosity of
Make-A-Wish Foundation
and the City of San Francisco.
After breakfast, we made our way a couple of blocks to Union Square. We noticed an enormous crowd had gathered around the square, many dressed in Batman gear, holding signs and cheering. Major streets had been blocked off, helicopters hovered in the sky overhead and police officers were everywhere, their bikes decorated with the Batman insignia and words of encouragement for Miles.
This is Miles getting out of one of two Batmobile Lamborghinis and into the arms of his sidekick for the day, Robin in the red and green superhero outfit. Thankfully, my friend, 
Kim
was able to capture this special moment.
There were an estimated 12,000 onlookers, cheerers, and Bat Kid supporters who traveled from all over the Bay Area yesterday to witness Miles live his dream. Although I didn't come specifically to see Miles make his wish come true, I quickly got caught up in the emotions and the strong spirit of altruism, as I am certain many others did, too.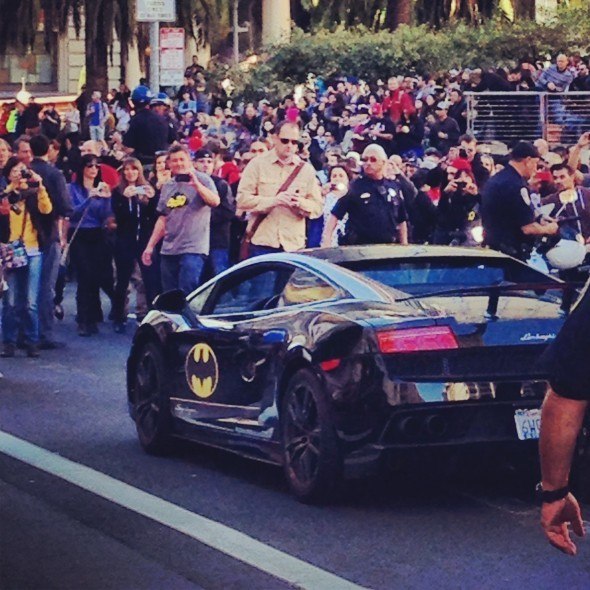 Thanks to prior promotion on social media, word about Bat Kid went far beyond the Bay Area. Even President Obama and the First Lady got in on the fun by sending out messages to Miles. There is no doubt that Miles and his family benefitted greatly from this event. Their lasting memories will be priceless to them throughout their lives. But we all benefitted, even those who weren't physically in attendance as I was. That people – mostly strangers to Miles and his family – came together to support one little boy and his dream confirms what I have always suspected about most of us: that we have big hearts. That we are giving. And that we delight in seeing others wishes come true. What a wonderful way to begin the holiday season with this example of the kindness of people. I am so thankful I had the experience of witnessing such a joyous event.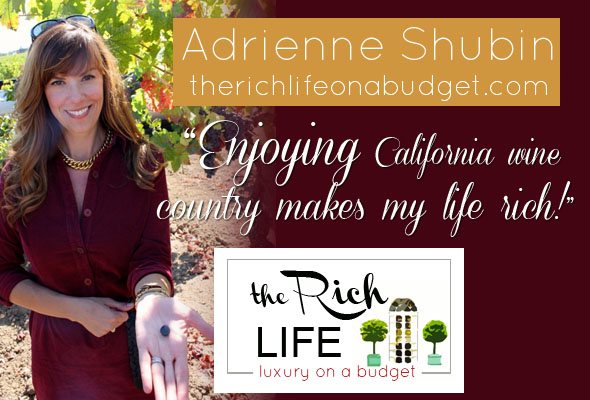 I have a passion for fashion! If you do too, consider subscribing to once a week emailed
Skimbaco Fashion
feed and never miss my fashion post.