Domaine Carneros
 is one of the most recognized wineries in Northern California's world famous wine country. Located in Napa Valley, not far from Sonoma Valley in the Carneros appellation that encompasses both regions, many people recognize Domaine Carneros as a landmark and as the enormous French château high on a hill and that would be an accurate description as Domaine Carneros' roots are French.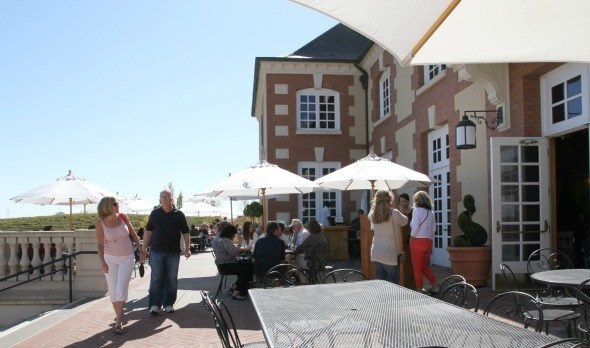 In 1987 Claude Taittinger of Champagne Taittinger of Reims, France founded Domaine Carneros after scouring the American west for several years to find a suitable parcel to buy so he could plant grapes and build a winery. He finally found what he was looking for in a 138-acre piece of property in Napa Valley that was in the ideal appellation for growing Chardonnay and Pinto Noir varietals. That same year, after a long and arduous search, he also found a winemaker. Taittinger hired Eileen Crane as Domaine Carneros' Founding Winemaker. More than twenty-five years later, Crane remains as Domaine Carneros' first and only sparkling wine maker and one of the wine industry's pioneering women.
Two years later in 1989, The Château was completed. Modeled after the historic 18th-century Château de la Marquetterie owned by Champagne Taittinger in Reims, France, Domaine Carneros sits perched on a hill overlooking vineyards and rolling hills of the Carneros region and beyond. Today, Domaine Carneros boasts 350 acres of certified organic estate vineyards and produces 46,000 cases of wine a year.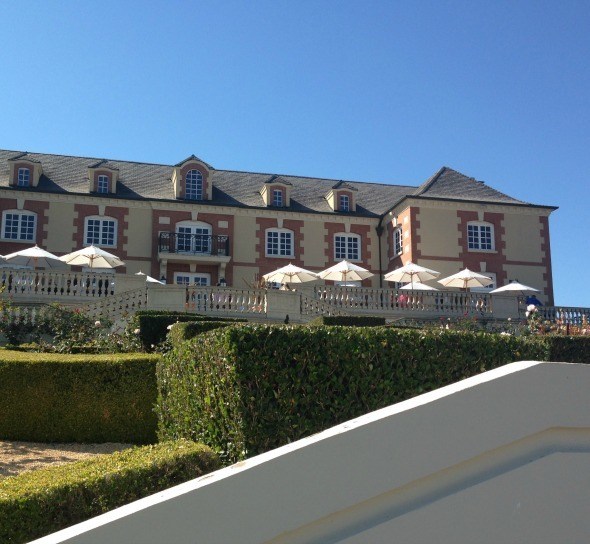 The 48,000 square foot winery houses production facilities, offices and a hospitality center where visitors can taste a variety of both sparking and Pinot Noir wines, take a tour or have a private tasting and food pairing with a senior wine educator as I did recently.
My two companions and I were treated to an in-depth tasting of several sparkling wines including the Brut Rosé, Cuvée de la Pompadour, the 2010 Estate Pinot Noir which is 100% Pinot Noir grape, and my favorite, Le Rêve Blanc de Blanc. If sparkling wine could be a dream, Le Rêve would be it!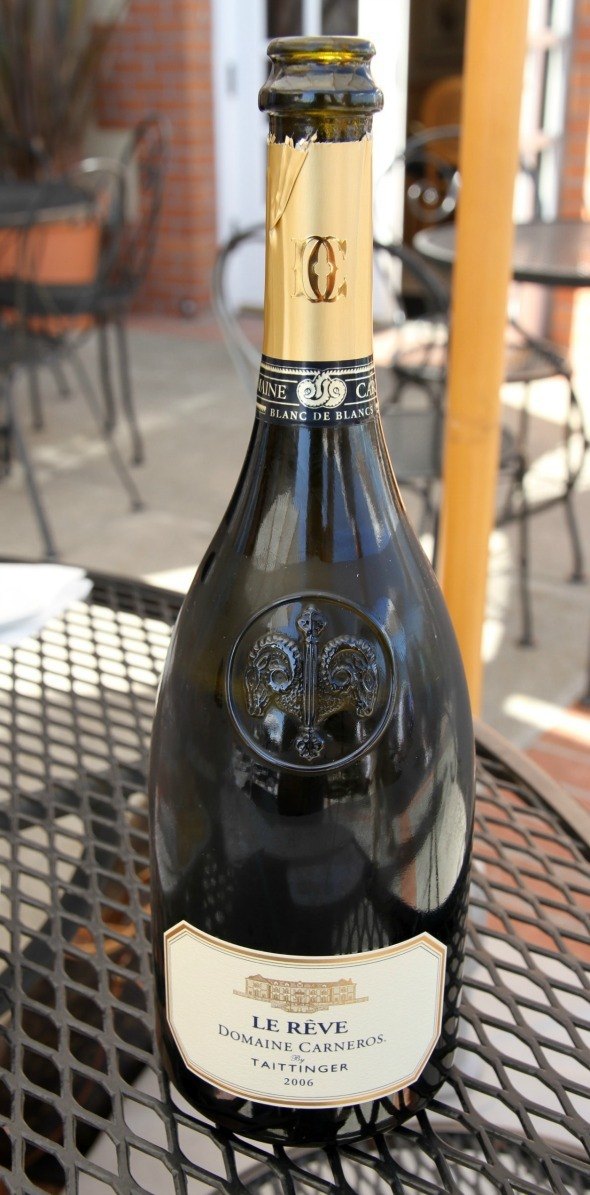 While the patio offers incredible views, the interior of Domaine Carneros is also elegant and comfortable. On days when the weather is not suitable for outdoor seating, the winery offers tasting indoors, complete with a cozy fireplace.
While exploring the interior of The Château be sure to check out the lobby area for gifts and more information about the winery.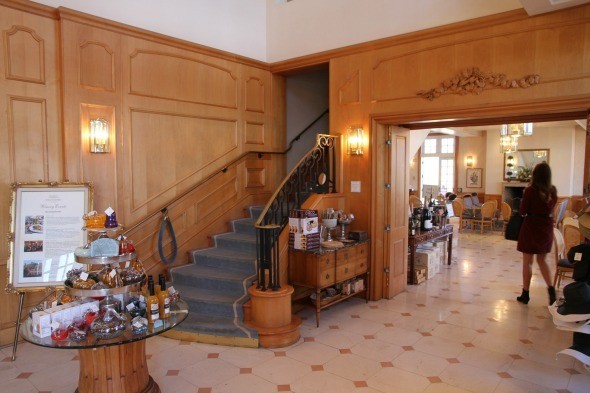 Becoming a wine club member provides more than just special discounts and exclusive offers on their hand-crafted sparkling and Pinot Noir wines. It also allows members access to the private club room and outdoor terrace seating on the weekend as well as invitations to private parties.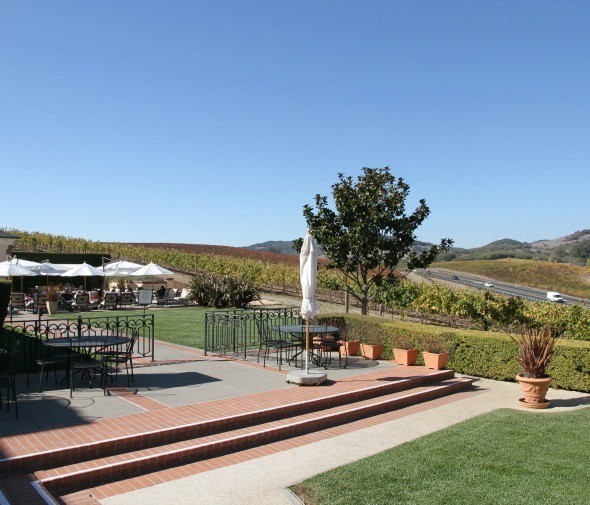 Domaine Carneros is a must-see for anyone visiting the Napa and Sonoma Valleys. It's "un peu de la France" in California.  Even the manicured grounds are reminiscent of estate gardens in Europe.
The tasting room at Domaine Carneros is open to the public daily. Tastings are available by the glass, the bottle or in flights and range in price from $16 to $30. Tours are available as are private tastings. Contact the winery directly at 800-716-2788, info@domainecarnos.com or visit their website
www.domainecarneros.com
.
Disclosure: My wine tasting and all food were complimentary for me and my companions. However, all opinions expressed here are my own.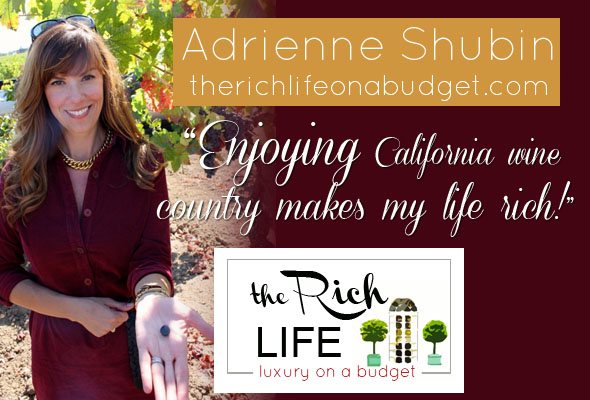 I have a passion for fashion! If you do too, consider subscribing to once a week emailed
Skimbaco Fashion
feed and never miss my fashion post.