Fall seems to be one of the best seasons for footwear with iconic styles ranging from loafers to riding boots. This season, there is a large focus on classic styles that we are all familiar with, namely loafers, brogues, boots, and even sneakers. It is the perfect time to invest in rich browns and blacks, but also a great time to wear seasonal colors such as navy, hunter green, or burnt orange. This season my top picks span a range of iconic silhouettes. Here are my choices for footwear for the city for right now:
The Desert Boot:
The desert boot is an easy-to-wear style that is to the fall season what a sandal is to the summer season, essential. The style can be worn to create a polished, sophisticated yet laid back look. Clark's is makes the original desert boot, and for Autumn/Winter 2013 they launched an exciting collaboration with Gloverall, the maker of the iconic duffle coat. The updated designs feature authentic Gloverall wool and suede and a functional toggle, embodying the duffle aesthetic.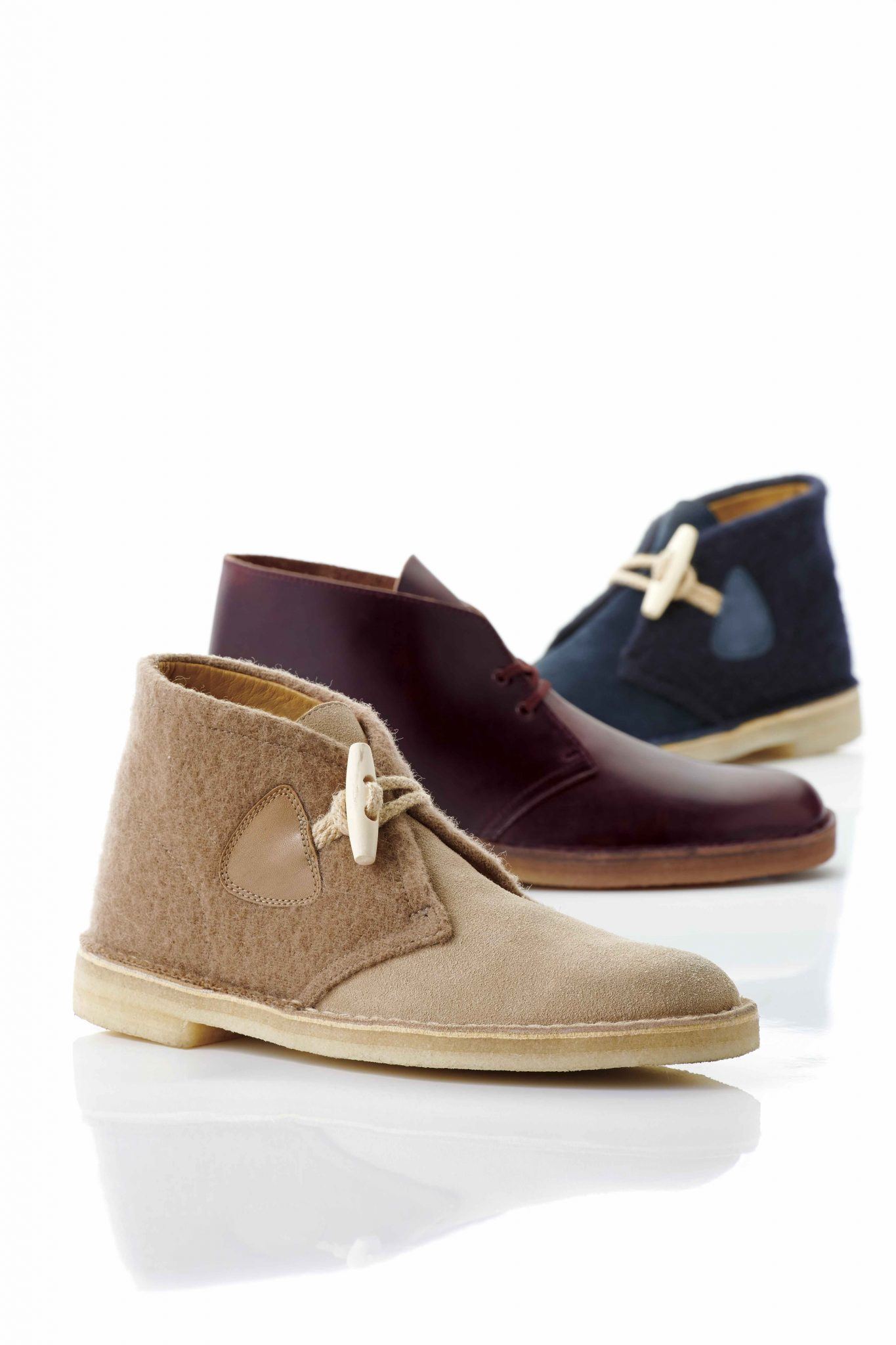 Clark's "Desert Duffle"- $134.99 Clark's
Lace-up Brogue:
This style has made a huge comeback. Every stylish man on the streets of New York is wearing the lace-up brogue with slim-fitting cargos on the weekend and to the office during the week. I love the edge that many brogue styles have as compared to a simple lace-up oxford style. Below is an option from Church's, a company with heritage dating back to the 1600's. These will be an investment piece, but when properly cared for will last season after season. This is the type of piece to splurge on as it will never go out of style.
Church's "New York Leather Brogue"- $535 Mr. Porter
The Boot:
The boot can take on a myriad of different styles and designs. This season, I find the styles that mix the intricate designs of an oxford with a lace-up boot. These can help create a rugged, relaxed look on the weekends by pairing with chinos, cargos, or utility pants slouched over the tops. A bomber jacket on top will complete the look. Season after season, I find myself going to John Varvatos for footwear, and the pair below is no exception: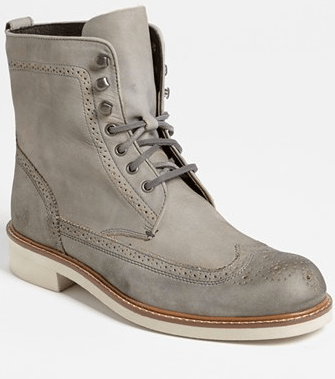 John Varvatos Star USA "Strummer" Wingtip Boot- $268 Nordstrom
The Penny Loafer:
I cannot say enough good things about a classic penny loafer. The fact that our grandfathers and fathers wear penny loafers speaks to the  endurance of this style. That does not, however, mean that they have to seem dated an old. The penny loafer has made a come back in a very modern way. It is a style that should be in every man's closet, and for the fall season I like the option of wearing a seasonal hue such a navy which will match many seasonal wardrobe hues. The pair below from Ferragamo will be an investment piece, but the quality of Ferragamo makes them pieces that will endure for multiple seasons to come.
Salvatore Ferragamo "Titano" Penny Loafer- $595 Neiman Marcus
The Sneaker:
This may seem to come as a shock…a sneaker. However, sneakers to not necessarily mean cross-trainers that are worn to the gym. In fact, designer sneakers have become quite trendy right now, especially the high-top styles seen from designers such as Balmain, Givenchy, and Saint Laurent. A pair of well-made, all leather sneakers will be a great compliment to any fall footwear collection. Bally is notorious for their leather products, and they have a great selection of subtle, sophisticated styles.
Bally "Freenew" Leather Sneaker- $395 Nordstrom
Photos: Clark's, Nordstrom, Neiman Marcus, Mr. Porter