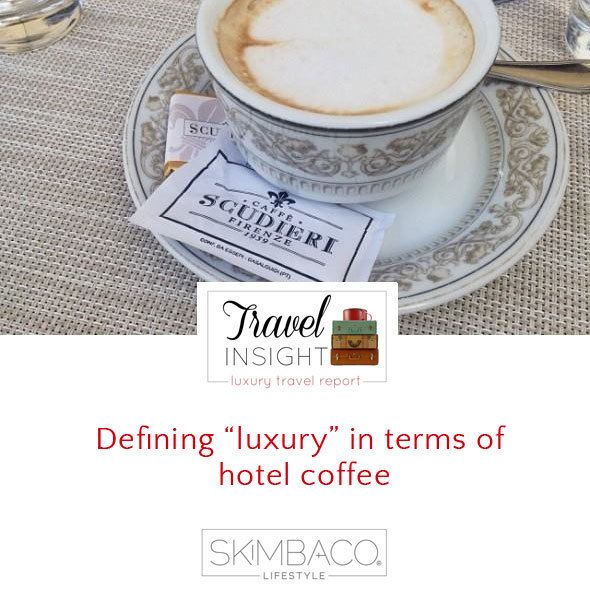 I'm one of those people who despise going to a hotel lobby for a morning cup of coffee. If you could see me in the morning, then you would know why. I also need a hot form of liquid in my body as soon as my eyes open in the morning. I'm not alone in my views, but after polling the
HinesSight Blog Facebook community
, it's about 50/50 on whether in-room coffee is a necessity when staying in a luxury property. In-room coffee is not always found in luxury properties because these hotels are all about service, and making mediocre coffee in the room doesn't meet its service expectations.
Many of you who check in to luxury hotels agree, and don't mind sending your husband down to the lobby for your morning java because you want a really good cup of coffee and you believe that in-room coffee in tiny coffee pots doesn't fit the bill or seem very luxurious. Some of you can't get over the fact that a person you don't know used the coffeemaker before you. Some of you just think in-room coffee is bad, and you would rather wait for a good cup to start your day. Others, however, are more like me and want coffee as soon as the sun shines. In-room coffee is a necessity, and when it's not an option no one wants a hefty room service bill, either, in order to get coffee.
I racked up a $30 room service bill, including tip, at the five-star
Jefferson Hotel in Richmond
this summer for a large pot of coffee, one milk, and one orange juice because I wanted to enjoy coffee in my room before I got ready for a morning meeting. Let's just talk about the elephant in the room, shall we? That is an absurd amount to pay for coffee in a hotel when you could have had it for free in the lobby. There was a little snafu, and I was not aware of the coffee service in the lobby, but I am not sure I would have made the trip downstairs in hindsight.
In-Room Coffee in Luxury Hotels
Luxury hotels are constantly evaluating a guest's needs, and as a result of numerous guest requests, many luxury hotels that used to provide no in-room coffee are now providing single-cup Keurig coffee makers in guest rooms. The quality has been high enough to suit its guest expectations, at least for now. The five-star property
The Umstead Hotel and Spa
, located in Cary, North Carolina, is one of those properties that listened to its guests and decided to give in-room coffee a try, and they furnish complimentary Caribou coffee in the guestrooms.
It was important for us to listen to our guests, and provide both value and convenience to their stay,"
remarked Darah Whyte, the Umstead Hotel's Marketing Director, when we chatted about the topic (over coffee, by the way).
The Ritz-Carlton, a top luxury hotel brand, in the Buckhead area of Atlanta has provided in-room coffee for several years because of the same reasons.
The five-star
Williamsburg Inn in Williamsburg, Virginia
, only serves complimentary coffee in the lobby, just like The Jefferson in Richmond, but the hotel will provide a Keurig coffee maker in the room at a guest's request. They tell me that they get very few requests for the coffee maker, though. The Colonial Williamsburg Foundation has equipped Keurigs in all rooms in the Williamsburg Lodge, though, which is their other luxury property, but that hotel is not at the same level of luxury as the Williamsburg Inn, The Umstead Hotel and Spa, The Ritz-Carlton, or The Jefferson.
The Jefferson, on the other hand, says it is constantly evaluating in-room coffee services. Public Relations Manager Jennifer Crisp revealed:
We have not yet found, however, a solution that provides the consistent quality, variety and convenience that we anticipate that our guests will expect. That said, as products change, we will continue evaluating. We do find, however, that our guests enjoy the complimentary coffee service in the lobby. It's a bit more traditional and does allow us to provide a high-quality product and a variety of coffees, teas and accompaniments so that guests can concoct their perfect cup."
Will Espresso Machines Define a New Luxury for Hotels for In-Room Coffee?
As Keurigs become more common, as with the recent announcement that all
Hilton Garden Inn rooms will be equipped with Keurigs
, will that cause luxury hotels to take it up a notch for the next level of luxury? So far, that appears to be the case for many luxury properties.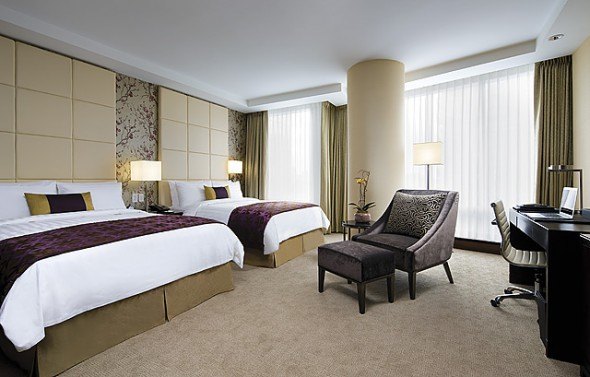 The
Shangri-La Hotel in Toronto
thinks Nespresso is the latest in luxury. The Asian-founded luxury hotel chain has installed Zenius Nespresso machines in all of its guest rooms. Guests can have complimentary morning coffee in their room with a choice of two regular flavors and one decaf option. Shangri-La prides itself as being the first hotel in Toronto to equip Nespresso machines in all guest rooms for complimentary use.
The Ritz-Carlton Buckhead
is following suit with a select number of guest rooms located near the spa. The new Spa level rooms are the latest in this hotel's luxury portfolio with special features such as access to the Spa Lounge, an in-room dining Spa Cuisine menu, and the luxury of enjoying your own espresso in each room.
Each room has an espresso machine and beverage brewer for complimentary coffee beverages and teas. Non-spa level rooms are still equipped with coffeemakers, just not espresso makers. Trump International Hotel & Tower Chicago, a member of
Preferred Hotels & Resorts
, features an in-room Nespresso coffee and tea machine in its rooms for guests' complimentary use. The ME Hotel in London, also a Preferred Hotel, offers the same coffee perk. However, other Preferred properties such as The Jefferson Hotel in Richmond and The Michelangelo in New York City remain more "old school" luxury when it comes to in-room coffee. They will happily brew you coffee for your room, but expect a room service charge. Other properties in the membership may offer some type of single-cup brewing system, if not Keurig.
My Nespresso Experience
I experienced my first Nespresso machine for in-room coffee while staying at the
Hotel Le Germain Maple Leaf Square in Toronto
over the summer. In-room coffee at this luxurious boutique hotel is part of the mini-bar, so each capsule comes with a small charge. Katja and I were drinking the coffee, not realizing it was a mini-bar charge. I had stayed at some very high-end hotels in North Carolina prior to this visit that were equipped with in-room Keurigs, so non-complimentary in-room coffee never entered my mind.
I was disappointed that it was not complimentary. However, after experiencing a hotel stay with no in-room coffee at all, my views changed on the espresso mini-bar concept after that. Even at a charge, one capsule will not set you back that much and is about the cost of an espresso in a local coffee shop. For those who could wait, Hotel Le Germain still offered complimentary cappuccinos in the guest lounge area as well as complimentary espressos for breakfast. There are plenty of places to get your coffee fix, free or not, and that was nice.
Tell me: Are you a coffee-in-the-lobby type of person or an in-room brewer when it's good coffee?
Photo Credit: K.Presnal, A. Shubin, L.Hines, Ritz-Carlton Buckhead, Shangri-La Toronto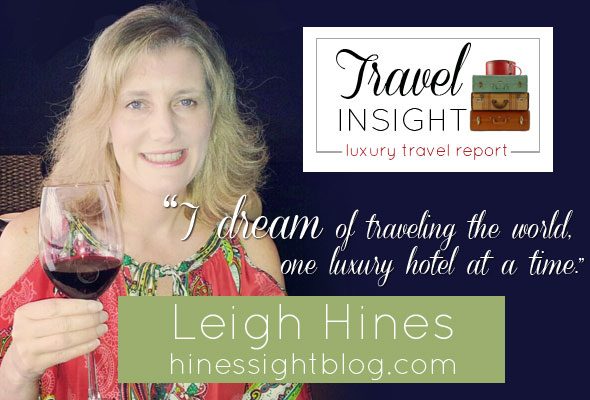 I live like a tourist in my hometown and my dream is to travel the world one luxury hotel at the time. If you love traveling as much as I do,
subscribe to Skimbaco Travel
, and never miss any travel content from our site.