As promised – here are more pictures from
stylist Angela Scanlon's
travel product picks from my
meeting with her at the Kildare Village designer outlet mall in Ireland
.
1. Statement Sunglasses
Never travel without a pair. Angela picked a few of her favorite sunnies from the shops at Kildare Village, including pairs from Furla and RayBan.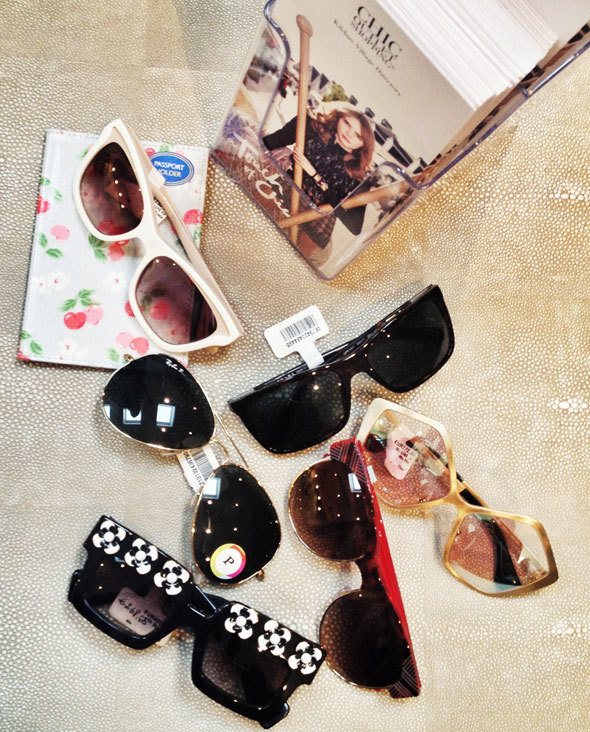 2. Statement Clutch
Keep your travel wardrobe simple and easily mixed and matched to save space in your luggage. Bring color and make your outfits pop with funky accessories, like Lulu Guinness clutches. My favorite? The postcard one!
3. Fun travel cases
If you are only taking a carry-on, remember to pack your liquids for a see though pouch. Oh, so boring! But for everything else – keep your luggage organized and pack everything in smaller cases or pouches. Angela's favorite cases come from Furla, Cath Kidson and Lulu Guinness.
4. Flannel pajamas & cashmere socks
Angela recommends not forgetting your coziest clothes home when traveling. Bring long cashmere socks to keep your feet warm during the flight, and flannel pajamas for the nights in the hotel. Unless you are traveling to tropical destinations, of course!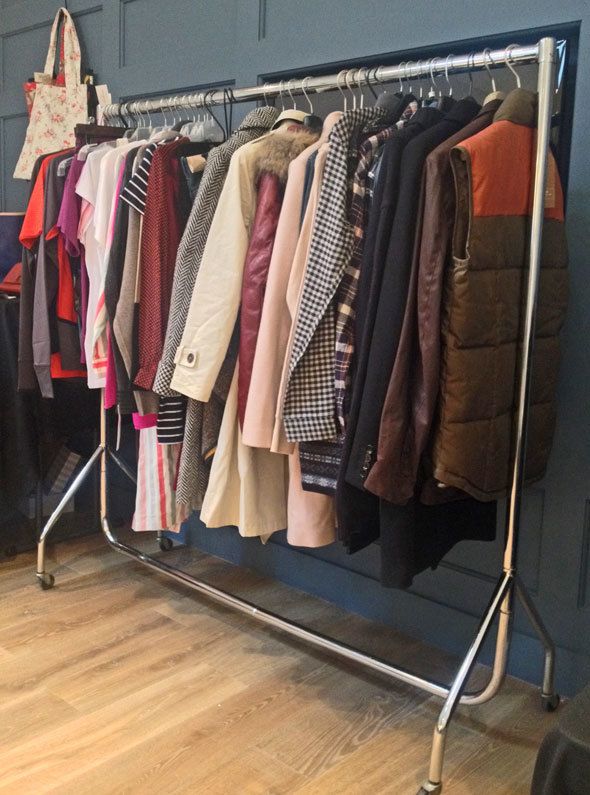 5. Flexible travel wardrobe
Think of mixing and matching when building your travel wardrobe. Bring a coat like a trench coat that is easy to wear with jeans and sneakers for the day, but also with a dress and high heels for the evening.
6. Travel-sized candle
If you travel a lot, the travel-sized scented candle will give you a homey-feel, where ever you are. The familiar scent will make you rest better, and recharge after days of traveling. Angela recommends the Myrrh Muske & Cypress-scented candle by Molton Brown.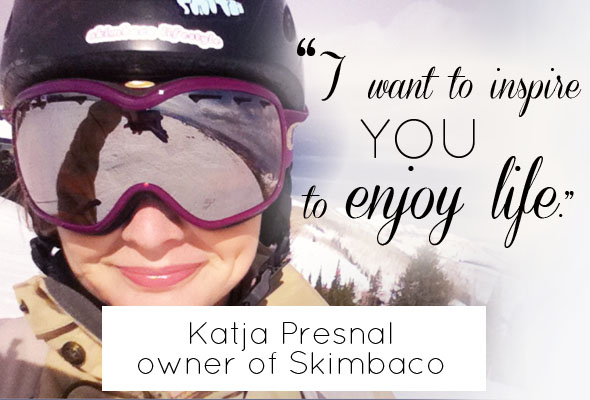 My mission is to inspire you to live life to the fullest and find your own "skimbaco," how you enjoy life where ever you are in the moment. For ideas for travel, home, food and fashion,
subscribe to weekly Skimbaco Lifestyle
feed on Mondays and
I hope you get my newsletter as well
that I sent out sometimes on Fridays.